Get involved, whatever your sector
It's long been a male-dominated arena, but women now have a significant presence in the transport industry workforce. From railways to roads, urban transport to civil aviation and as seafarers and dockers, women are working as drivers, conductors, pilots, mechanics and officers, as well as in administrative roles.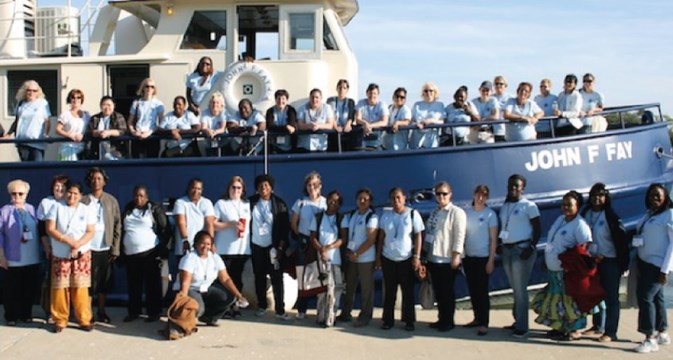 ITF unions: transport workers united
Whatever sector you work in, and whether you're employed by a private company or the government, in an administrative role or operating machinery, you can get involved.
Being a union member gives women transport workers:
membership of a democratic organisation that's fighting for better terms and conditions in your workplace
the ability to have a say on the issues that matter to you
an opportunity to network and share experiences
the chance to get involved and build a stronger voice for women in your industry
Unions need women.  Find out about our role in training women to be leaders.
The role of the ITF
We're working with our affiliates to secure a fair representation of women in collective bargaining, union leadership and priority campaigns.
Our aim is to ensure that working conditions and legislation don't discriminate against women or ignore the issues that affect them in the workplace. This includes sexual harassment and intimidation, maternity rights and access to promotion.
Get in touch
Regional and national committees and networks provide the focal point for union activities.
Find out who to contact for more details on ITF union activity where you work, on the Our people page