Our public transport - a solution to climate change
"Taking climate action with public transport represents one of the biggest economic opportunities of the 21st century".
Joint ITF/UITP statement on climate change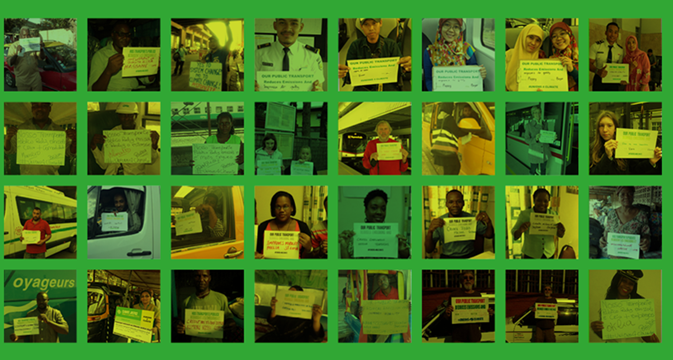 On 5 October ITF unions across the world took part in the 5 reasons, 5 photos challenge, by talking to at least 5 passengers each in railway and bus stations, airports or taxi ranks around the world. This was part of the road and rail action week 2015.
View the photos on the ITF Facebook page, flickr and a poster to celebrate the day.
The photos gathered will be used at the trade union and civil society events at COP21 on 3-6 December in Paris.
It's never too late to still take action, here's how to prepare:
Watch the 5 reasons 4 public transport film.
Print the 5 reasons 4 public transport guide and this sign to help you deliver your message to passengers and spread the word.
Send your photos to climatejustice@itf.org.uk
This is part of the ITUC's #unions4climate action.