How ITF is supporting women in the rail industry
Railways are a male-dominated industry. Women in the railway industry tend to work in administration, sales, catering and cleaning. They're also more likely to be found in outsourced positions.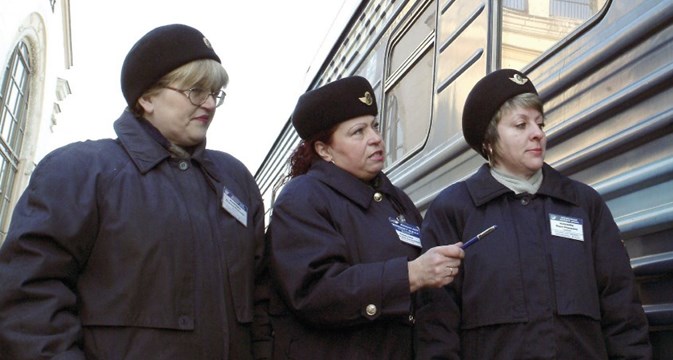 The challenges facing women railway workers:
Women's roles tend to be the lowest paid in the railway industry
They struggle to reach management positions
Outsourcing results in a lack of job security and participation in unions
Barriers exist prohibiting women from working in certain functions – these can be legislative or as a result of company or management policy
Workplace health and safety issues e.g. violence and sexual harassment, maternity and pregnancy provisions
ITF hails historic convention
The first ever international standard on violence and harassment in the world of work has been adopted at the centenary International Labour Conference (ILC) of the International Labour Organization (ILO).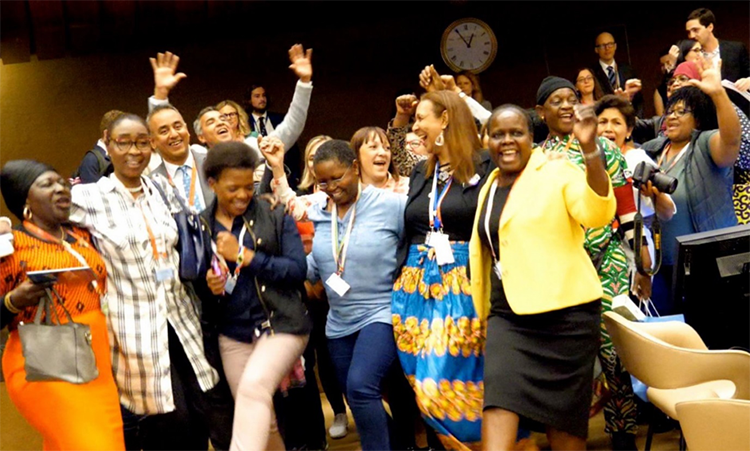 On 21 June 2019, trade unions and allies around the globe celebrated the historic adoption of an international law on violence and harassment in the world of work: ILO Convention No. 190 and its accompanying Recommendation No. 206. With a majority for the adoption of both C190 and R206, governments, workers and employers at the International Labour Organization (ILO) have clearly signalled that violence and harassment is NOT part of the job!
The new Convention affirms everyone's right to a world of work free of violence and harassment. It takes an inclusive and integrated approach, extending protection to all workers whether in the formal or informal economy and irrespective of their contractual status and including jobseekers, trainees, interns, apprentices and volunteers. The Convention also makes it clear that violence and harassment involving third parties – whether they are clients, customers, patients, or members of the public – must be considered and addressed. For workers whose jobs involve dealing with the public and in public space, this recognition is extremely important.
Important links: 
The ITF worldwide women railway workers' meeting
In December 2008 in Brazil, ITF held its first meeting focusing on the issues faced by women railway workers.
The meeting addressed ongoing challenges, including:
under representation of women in operations and technical functions, and managerial positions
the impact of restructuring and outsourcing on women in railways
issues relating to pregnancy and maternity, violence and sexual harassment and discrimination
women in trade unions: their representation and leadership at different levels.
The role of the unions and union members
It's our responsibility to raise awareness of the issues facing women within the railway industry. We also need to encourage women railway workers to join and participate in unions.
You can do this by sharing:
information on women's employment in the industry and associated industrial issues
details of campaigns and best practice to address workplace issues
union strategies to organise and mobilise women railway workers
To give women railway workers a voice, join the ITF women in rail network by emailing inlandtransport@itf.org.uk and start making the railways a fairer workplace today.