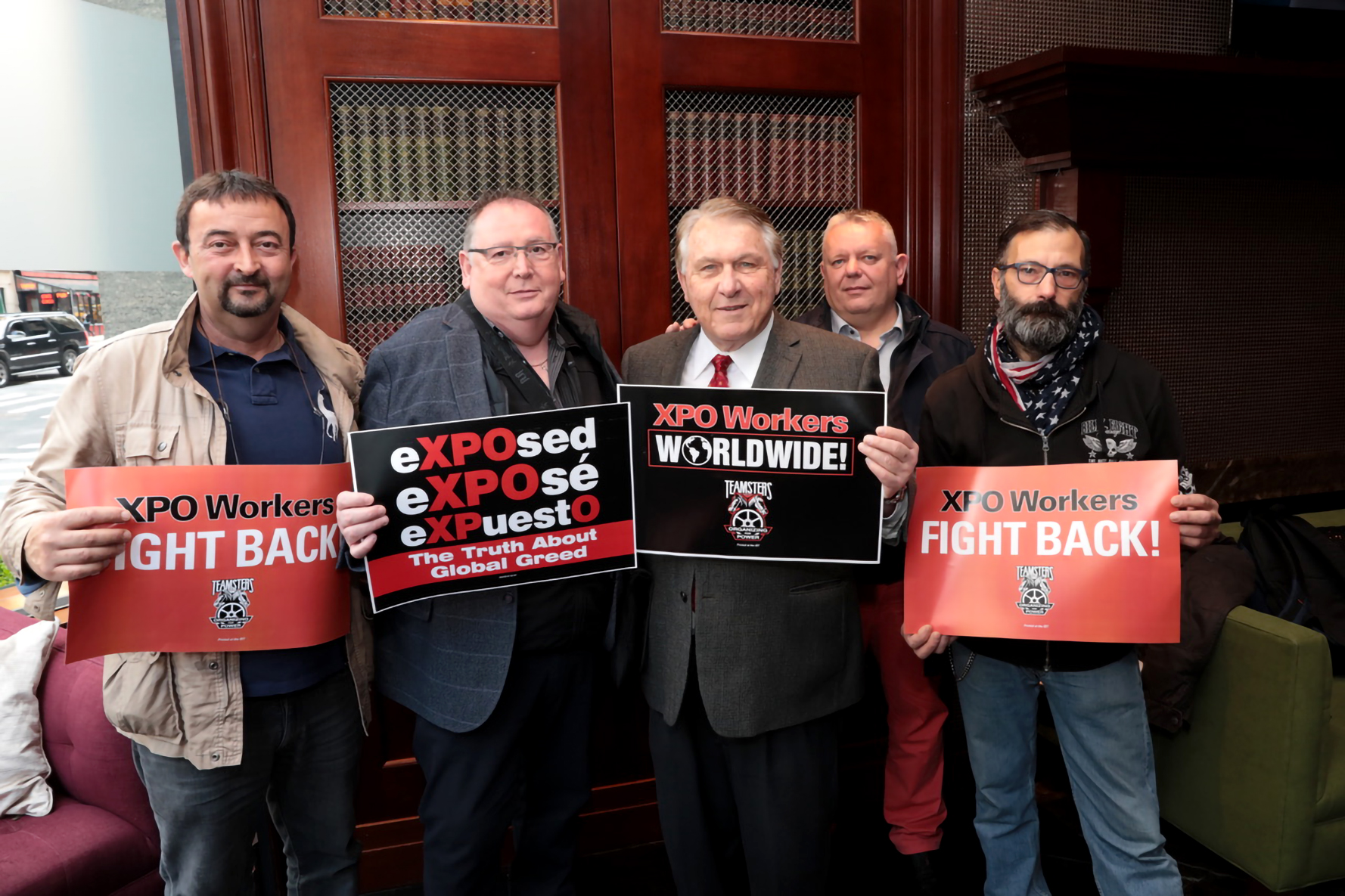 キャンペーンについて
XPO markets itself as a global leader in providing transport, logistics and last mile delivery services. The publicly traded company, led by billionaire CEO Bradley Jacobs, operates in 32 countries, with over 100,000 employees and 1,535 locations. XPO boasts a network of more than 50,000 global customers. The company has two reporting segments: transportation and logistics. XPO's corporate headquarters are in Greenwich, USA, and its European headquarters are in Lyon, France.[1]
The company boasts of a corporate culture grounded in its people, that is revolutionising the way in which goods are transported around the world. But behind the glossy marketing, lies a very different story, XPO workers around the world have reported issues including discrimination, wage theft, sexual harassment, attacks on freedom of association and serious health and safety concerns resulting in injury and even death.
The XPO Global Campaign is led by, a coalition of unions representing XPO workers globally. Collectively they are called the XPO Global Union Family. The Global Family of unions are concerned that the rights, protections and decent livelihoods of XPO's 100,000 workers are being squeezed and traded-in for short-term expansion 'wins' and profit windfalls for management.
The XPO Global Union Family has asked the company repeatedly to meet and resolve the issues in its supply chains at a global level. To date, XPO has declined to meet.
The XPO Global Union Family represents workers in countries where XPO has its biggest operations. Members of the network include:
ABVV-BTB (Belgium)

ACV-CSC Transcom (Belgium)

CGT Transports (France)

FeSMC-UGT (Spain)

FGTE-CFDT (France)

GMB (Britain)

International Brotherhood of Teamsters (USA)

UIL Trasporti (Italy)

Unia (Switzerland)

Unite (Britain)

UNSA Transports (France)