Building transnational worker power at LATAM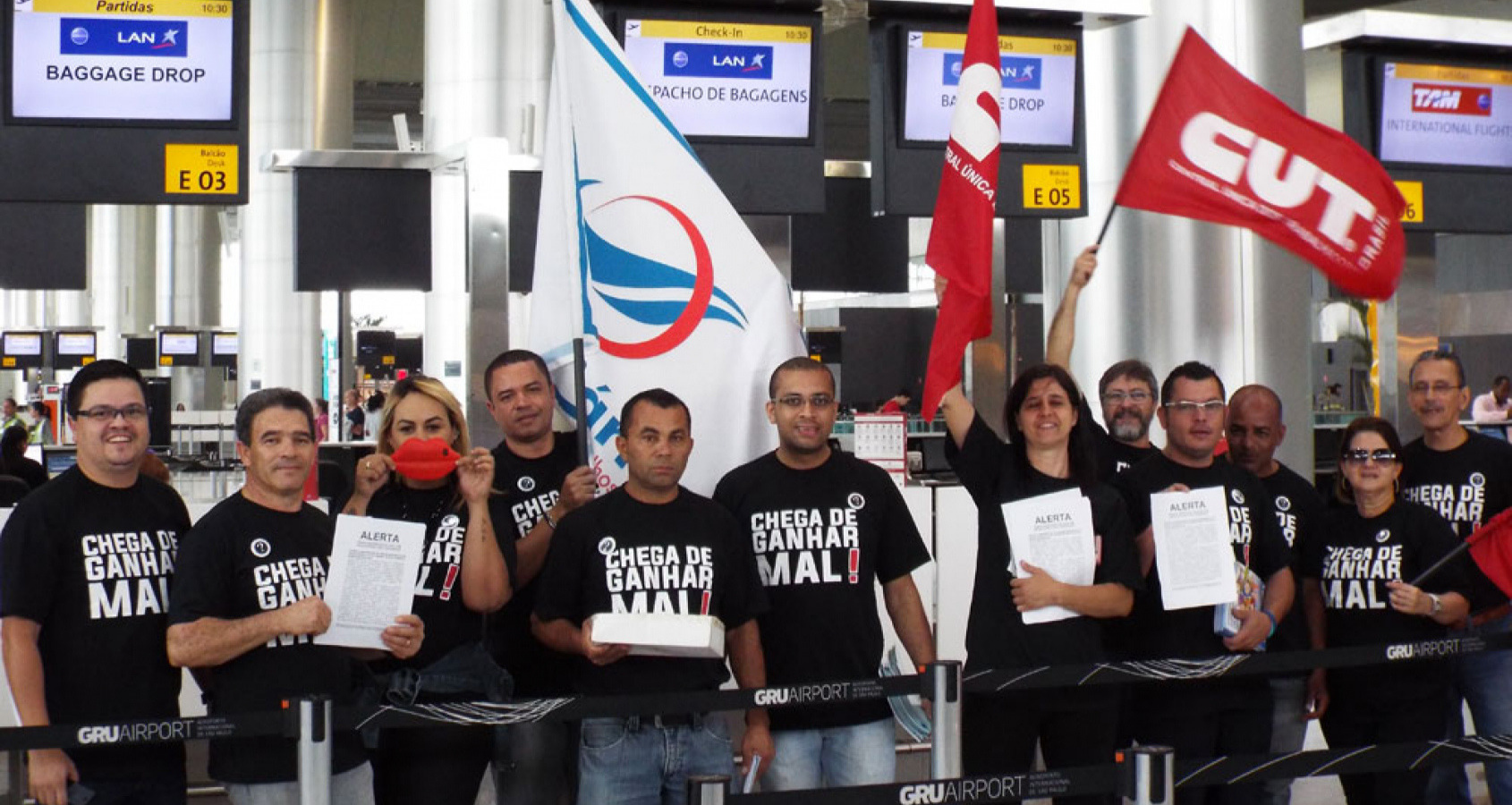 キャンペーンについて
In the early 2000s South American aviation was radically changed by the widespread liberalisation of the sector. This caused the demise of many smaller local and domestic carriers at the expense of Línea Aérea Nacional de Chile (LAN).
In the later 2000s, LAN adopted a strong anti-union approach in its operations. It used multiple anti-union tactics such as dismissing existing union leaders and creating alternative unions under management control. Workers became afraid to join unions.
As LAN grew, the ITF recognised the need to ensure close cooperation and communication between unions in all the countries across the airline's network. This began in Chile and Argentina, but as time went by organisations in Ecuador, Peru, Colombia and Paraguay joined to form a network of LAN unions.
In order to keep up with the growth of LAN, unions in the network began organising at the grassroots level and developing closer cooperation between each other. Tactics such as information sharing and solidarity actions were used to strengthen the group and build power against LAN. The ITF also engaged in a deep analysis of LAN and unions used this research to aid their work on the ground.
In 2012, LAN Airlines merged with TAM of Brazil to form the airline group LATAM. This merger made LATAM one of the largest airlines in the world, and by far the largest airline in South America. For the newly-merged airline's workeres, TAM brought with it the strength of the Brazilian unions to further build the power the LAN network.
The LATAM project is a pioneering example of organising workers in multinational airlines across the world. Similar networks have since been built in airlines like Ryanair and easyJet and other aviation companies such as Swissport and Lufthansa Technik.