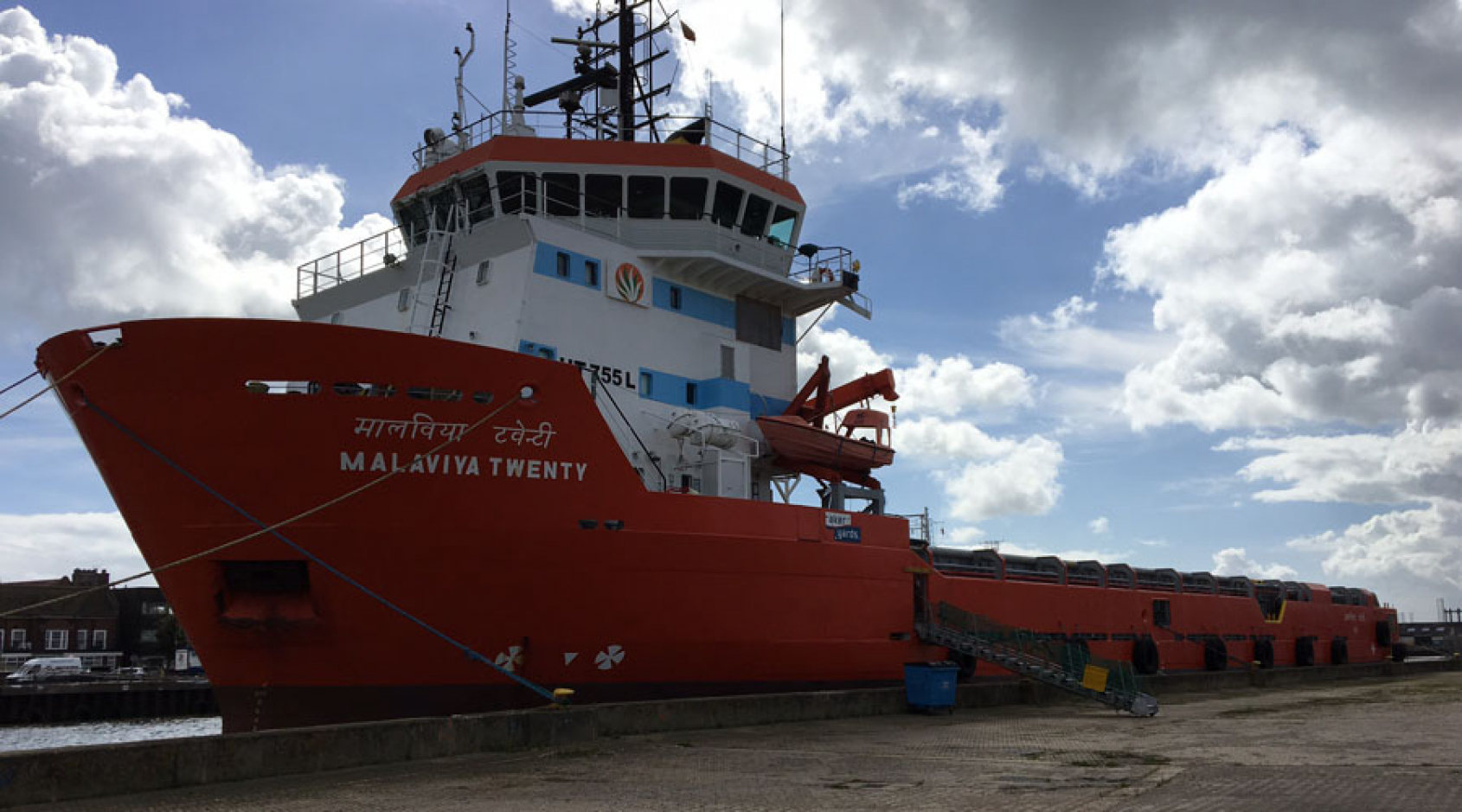 A campaign of support by the ITF has won back wages due to the Indian crew of two ships left unpaid and effectively abandoned by their owners in British ports.
A routine ITF inspection of the Indian-owned and -flagged Malaviya Seven in Aberdeen, Scotland in June revealed that 15 crew members had not been paid for at least four months. A follow-up inspection of sister ship, the Malaviya Twenty, in Great Yarmouth, England found the same. In total, more than USD250,000 was owed to current and former crew members.

ITF UK and Ireland coordinator Ken Fleming made ready to arrest the ships on the crews' behalf, and the ITF worked with the UK Maritime and Coastguard Agency to prevent both vessels from sailing until the outstanding wages were paid and other deficiencies dealt with. Meanwhile, ITF inspectors have worked to secure a fair deal for the ships' crews. Wages totalling USD180,000 have now been recovered for the 12 remaining crew of the Malaviya Twenty. However, ITF inspector Paul Keenan, who is assisting the crew in Great Yarmouth, reports that around USD25,000 is outstanding to three crew members who were repatriated for family or medical reasons, and the previous crew are still owed USD172,000; "We continue to fight for justice for them," he says. The ship remains detained.

In Aberdeen, the 15 crew of the Malaviya Seven have now been paid their wages to the end of July. The vessel is no longer detained, but it remains in port; the ITF has concerns about whether the replacement crew are genuinely being paid.

The ITF will continue its efforts on behalf of the crew until they are all reimbursed.

PROBLEMS WITH PAY?
Are you having problems with getting your pay in full? If you are, this could be a sign that your company is in economic trouble. You should contact your union or the ITF directly as soon as possible to protect your wages and employment.