All content tagged with: "uber "
Ubers drivers from London have met leaders of European transport unions as the global campaign against the ride-hailing company grows. Uber drivers across the...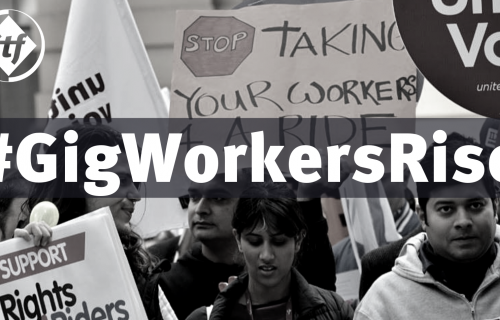 Global ride-hailing company Uber is one of the world leaders for attacking workers' rights.   It cuts corners on employment standards and is under legal...