Organising a deregulated urban transport industry
Working conditions in the taxi sector have been deteriorating for more than a decade thanks to neo-liberal policies and deregulation.
This has affected not only taxi drivers, but also the workers supporting them, including clerks, queue marshals, security, call centre workers, admin staff and rank managers.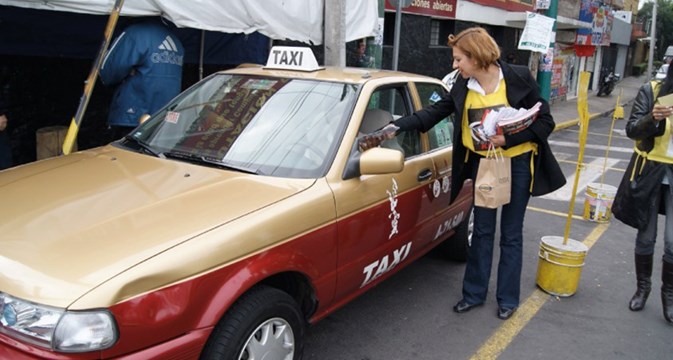 The challenges facing taxi workers
The circumstances of taxi workers vary widely from country to country, due to differences in:
licensing arrangements
the degree of regulation
type and size of vehicle
employment contracts
However, in spite of these variations, the challenges remain very similar across the world. Taxi workers often face:
low, often commission-based pay
long and irregular working hours
dangerous working conditions and police harassment
the absence of formal working contracts
a lack of effective regulation and social protection
Equally, because many taxi drivers are self-employed, organising is difficult and many lack union support. Even where the industry is organised, it tends to be fragmented.
What can you do to support taxi workers?
ITF firmly believes the taxi industry is part of the public transport system. This is an international issue and unions need to work together, sharing experiences and information, to establish best practice and improve working conditions for all taxi workers.
Trade unions can:
survey self-employed drivers and identify their issues
revise organising strategies and challenges
share successful union strategies for organising taxi workers
tell us about any issues and incidents
share information about campaigns, events and activities
To share your news, experiences and insights, email inlandtransport@itf.org.uk