Exploitation in the travel industry
Human trafficking is the third-largest illicit trade on the planet, behind drugs and arms. It's a modern form of slavery — and low-cost holidays and cheap travel are supporting it.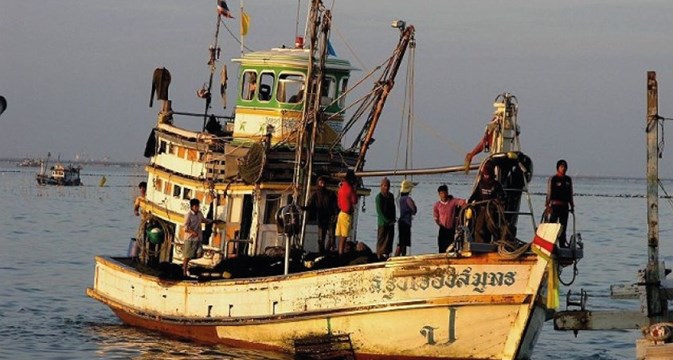 What is human trafficking?
Human trafficking is when people are exploited, whether for slave labour or sex. They are often deceived or threatened, forced to pay off unreasonable debts or to work for free. A commonly accepted definition comes from the UN Palermo convention:
The recruitment, transportation, transfer, harbouring or receipt of persons, by means of the threat or use of force or other forms of coercion, of abduction, of fraud, of deception, of the abuse of power or of a position of vulnerability, or of the giving or receiving of payments or benefits to achieve the consent of a person having control over another person, for the purpose of exploitation. Exploitation shall include, at a minimum, the exploitation of the prostitution of others or other forms of sexual exploitation, forced labour or services, slavery or practices similar to slavery, servitude or the removal of organs.
How do low-cost holiays encourage trafficking?
Exploitation often happens at tourist destinations. Hotels are anonymous and publicly accessible, making them likely venues for prostitution and crime.
Staff must be trained to spot victims of trafficking and raise the alarm — some hotels and airlines already do this.
Of course, when travel company and airline costs are being cut, training suffers. Cheap travel means workers aren't given the skills they need to co-operate with authorities and protect the most vulnerable.
Hotel staff are also subject to abuses of human and labour rights
Hotel staff are vulnerable because:
travel is a seasonal industry, which means staff are hastily recruited, with little regard for their welfare
cost-cutting can lead to a rise in precarious workers who are more vulnerable 
outsourced and agency staff don't have the checks and processes that ensure their rights and wages, such as collective bargaining
Unions make a difference
Tourism should be an attractive industry to work in, with good career prospects. Outsourcing, subcontracting and seasonal hiring undermine professional and sustainable tourism by undercutting wages and skimping on training.
Hotels are beginning to understand that they have a responsibility to combat trafficking. Unfortunately, where profit comes before welfare, some hotels at the lower end of the market don't fulfil their obligations.
Employers in tourism should look out for the welfare of their employees, both in and outside the workplace. Tourists should seek responsible operators and pay prices that reflect the true cost of running a responsible travel business, which includes training and retaining staff.
Contact us
You can make a difference by campaigning and organising around this issue. Get in touch to find out more.