Donate to the ITF solidarity fund
Truck and taxi drivers are at the heart of trade in Palestine. All goods and people that come in and out of the West Bank have to travel by road because it is cut off from the sea and has no air services. Road transport workers are subject to constant and unpredictable Israeli road checks and barriers.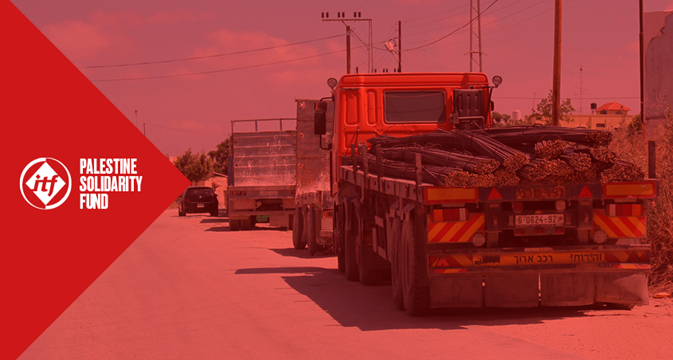 The ITF solidarity fund has been set up to finance projects that help workers facing these difficult daily conditions. Projects like these: 
ITF truck drivers assistance project: Goods moving between Israel and Palestine have to be switched between trucks because Palestinian drivers aren't allowed to cross the border. This happens in a small number of 'back to back' truck terminals and amounts to hours and hours of waiting with no facilities for Palestinian drivers. 
Your donation will pay for a canteen, toilets, parking, shade, shelter and union facilities for Palestinian truck drivers using the back to back terminals. 
Young taxi and minibus workers – training for organisers: Taxis and minibuses are the basic means of public transport in the West Bank. The General Union of Transport Workers in Palestine organises taxi drivers in several major cities already and plans to expand its reach much further.
Your donation will pay to train and develop 50 young taxi and minibus workers as key activists and organisers.
Help us hit our target of raising USD100,000 in two years to fund these two crucial projects. 
Make a donation
Donate as an individual, through your local union branch or via your national office. Use the bank details below and mark your transaction with the reference 'Palestine solidarity'. 
HSBC
Account no: 68619219
Sort code: 40-05-15
Swift Code: MIDLGB22
IBAN No: GB98 MIDL 4005 1568 6192 19