Defending jobs and promoting safety for all
The ITF railway workers' section brings together affiliated unions from around the world. Following the restructuring of railway systems, our united focus is on:
responding to the impact of changes on jobs, working conditions and trade union rights
rights, promoting railway safety and organising railway workers across the industry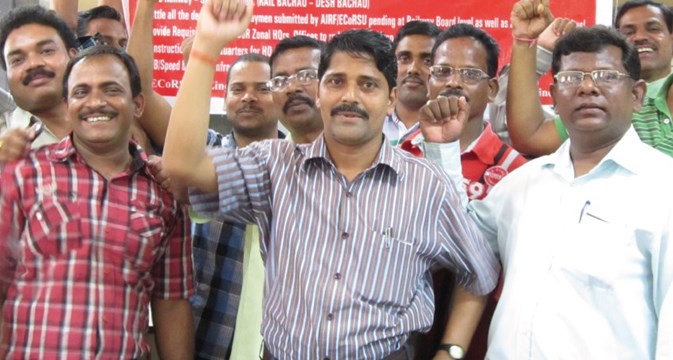 The ITF and its railway section stresses the necessity to invest in the development of railways, to improve working conditions and safety measures, and to preserve the permanent character of jobs in the railway sector rather than replacing permanent workers with outsourced, casual or precarious workers. In tackling the problems of climate change the expansion of rail networks will be crucial. To achieve this, it is extremely important to have strong unions capable of negotiating with employers, governments and international institutions, and to sign collective agreements which ensure decent conditions for railway workers.
What's happening in the railway industry?
Railway structures and ownership have changed massively with globalisation.
Privatisation has led to huge job losses, the closure of unprofitable lines, outsourcing and sub-contracting
Political pressure is mounting for train operations to be separated from infrastructure and maintenance
New forms of business and employment are emerging, which do not always take safety standards and social consequences into consideration
Many governments are attacking union rights, employment and working conditions
What the ITF railway workers' section does
Our role includes:
advising railway worker affiliates who face restructuring or privatisation
co-ordinating solidarity with affiliates in dispute with governments or companies
pressuring international institutions (such as the European Commission) who recommend railway restructuring as a way of building unions into the consultation process
co-ordinating union activities in multinational railway companies
campaigning and lobbying for full trade union rights for all railway workers, in the public and private sectors
pursuing rail safety
campaigning for integrated urban transport systems and public ownership alongside the road transport workers' section
 
Find out what is happening in the world of railways: news, updates, photos and more. Join the railway section on Facebook