What you can do to ensure safety standards
Railway safety means removing risk and danger from our workplaces and providing a safe form of public transport for passengers. However, restructuring and profit-led policies have taken their toll.
As a result of railway privatisation, outsourcing and cuts, railway safety is a firm fixture on section meeting agendas. In recent years, there have been a number of serious railway accidents leading to multiple casualties and environmental damage. Railway safety is, and always has been, a union issue.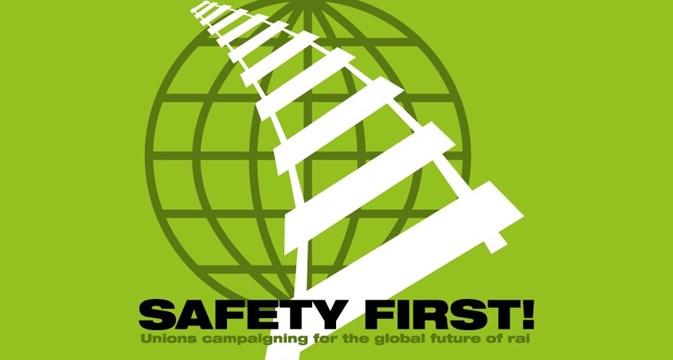 What is ITF doing?
If a rail accident occurs, the ITF demands that unions in the area are included in the subsequent investigations.
How you can help improve railway safety:
take part in awareness-raising activities and events
keep us informed about issues relating to railway safety, accidents and investigations
share best practice with other railway union affiliates