Written by Baker Khundakji, ITF young transport workers officer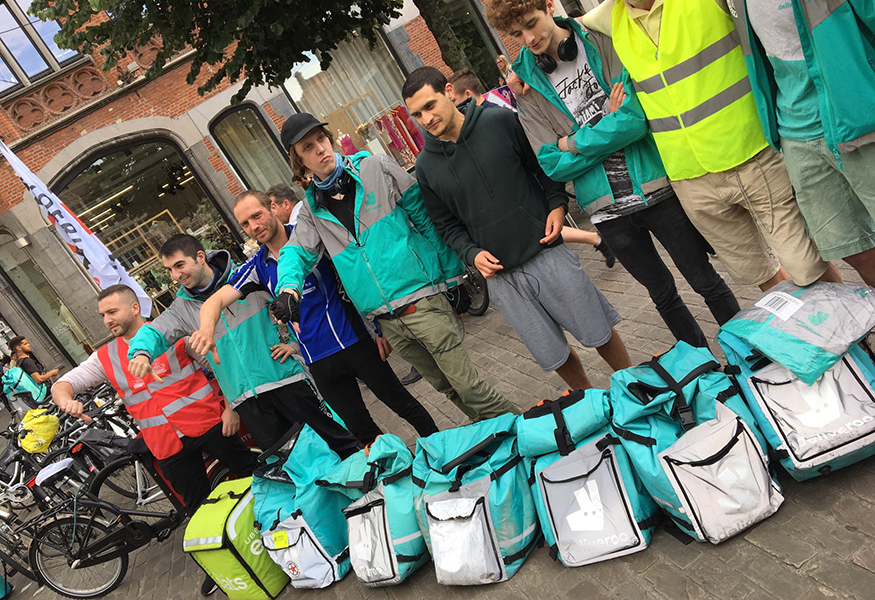 Food delivery company Deliveroo is splurging millions on PR stunts to attract the eye of the customer and improve its image, but the reality of what the company is doing is very different.
 
Deliveroo plans to offer helicopter rides for diners. It was reported: 'Londoners will be able to enjoy a meal while flying 1,000 ft [300 m] in the air as Deliveroo launches a helicopter dining experience.'
 
This recent stunt flies in the face of the current focus to clean-up London's air pollution. After all, the UK recently declared a climate emergency.
 
To make matters worse, Deliveroo recently decided to prioritise motor vehicles over cyclists in its shift booking system; increasing vehicle emissions and pushing cycle delivery riders to the back of the queue, struggling for hours and income.
 
These are just two of the recent environmentally-backward decisions to come out of Deliveroo HQ. How many more does there need to be until someone holds this company, and others like it, to account for its actions?
 
Only last month there was proof that the company just doesn't get it. Despite increasing its contribution to London's poisonous air, Deliveroo tried to 'greenwash' the reality by giving away air-pollution masks to its riders and other cyclists.
 
Deliveroo feigns interest in being a socially responsible organisation, to both its workers and the wider community. Companies like this, which fake an interest in corporate responsibility to improve their bottom line, must understand that they will be exposed.
 
Simply 'greenwashing' over their core injustices and irresponsible behaviour is not good enough. People like to support companies that are socially conscious, but when a corporation behaves in a way such as Deliveroo, they are setting up themselves for failure.
 
Deliveroo, and other companies in the gig economy, must take responsibility for the environment, just as they must be responsible for creating decent jobs for their workers.
 
Until this happens the ITF will stand with all of its affiliates to expose this kind of hypocrisy, and build the pressure that will drive effective change in these new business models.