A pledge by young transport workers
The Brussels declaration was launched during the ITF youth conference in October 2008.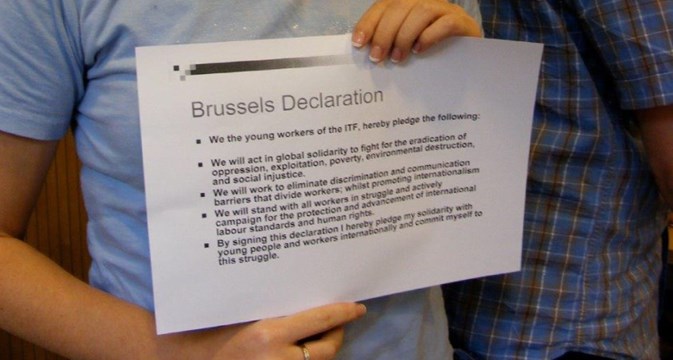 We, the young workers of the ITF, hereby pledge the following:
We will act in global solidarity to fight for the eradication of oppression, exploitation, poverty, environment destruction and social injustice.
We will work to eliminate discrimination and communication barriers that divide workers, while promoting internationalism.
We will stand with all workers in struggle, and actively campaign for the protection and advancement of international labour standards and human rights.
By signing the declaration, I hereby pledge my solidarity with young people and workers internationally, and commit myself to this struggle.