Campaigning for equality for women workers
Violence against women has little to do with the man being aggravated and even less to do with what the victim has done. Instead, its roots lie in the man's desire to exert control and power over a woman and would occur no matter what she did or did not do.
Zimbabwe amalgamated railwaymen's union
There are more reports of physical, emotional and sexual violence against women union members than ever before.
There's also a widespread lack of recognition of the issue and the devastating impact it has. Women who are victims of violence are often afraid of reporting incidents and suffer in silence.
As a result, ITF affiliates are stepping up their campaign activity.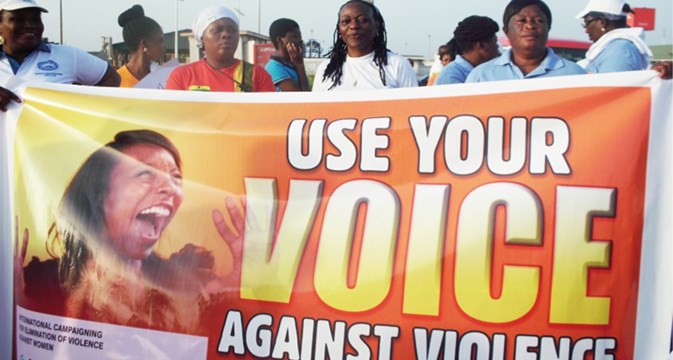 The role of unions in fighting discrimination against women
By campaigning for equality in the workplace, unions have an opportunity to recruit new women workers and find more activists. This work can create change at an industrial and workplace level, as well as in wider society.
Our union collective bargaining agenda should ensure appropriate policies are in place. This includes:
family-friendly working hours
maternity leave rights
equal access to well-paid secure jobs and promotion
What can you do?
Union activists can raise awareness of violence against women by:
creating safe opportunities for women to share their experiences
speaking out and breaking the silence collectively
fighting for policies that confront the issue, eg taking action against perpetrators  
working with community organisations who share our goals
More practical ideas and union success stories can be found in the ITF action guide on ending violence against women.
Share your own campaign activity and successes with us by emailing women@itf.org.uk
Uniting women to fight against violence - view further information on a seminar in Swedish or watch the seminar in full, in English