Strong unions need men and women in leadership
Our Leading Change programme prepares women activists to take on dynamic leadership roles within their unions and society in general.
Developed with the Harvard Trade Union Program, Leading Change helps women activists develop their leadership, strategic planning and organising skills. This strengthens their unions and advances the cause of women workers across the globe.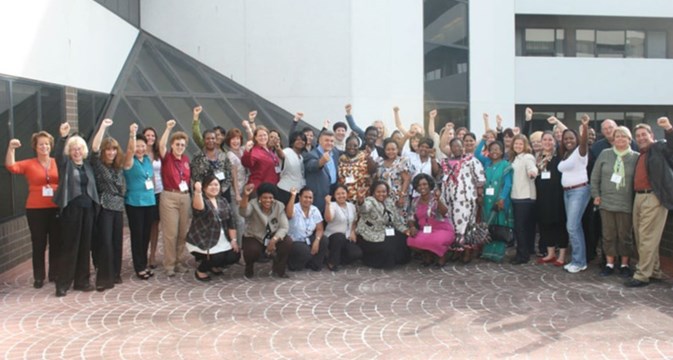 What women union members are saying
The leadership programme is targeted to women and delivered by women. The course content is tailored to provide women with the essential tools of organising. Combine that with leadership techniques and analyses of your own personality and you have a whole package for the leader of tomorrow."
Mich-Elle Myers, national officer, growth and campaigns team for the Maritime Union of Australia
The training was excellent… African trade unions are dominated by men and it's not easy to become a leader because you have to challenge them. When l became an ITF inspector, my male colleagues thought I couldn't do it. They were looking at me as a woman, forgetting that I am also a trade union leader. Now I am a role model and unions want me to talk to women about taking leadership positions."
Betty Makena Mutugi, the dockworkers' union of Kenya
What can you do to support women union members?
You can help build strong unions that represent women at all levels. To find out how, take a look at our women's packs. You'll find strategy toolkits, best-practice guides, poster templates and more.