Organising transport workers to give them a voice
In a multimodal, multinational company such as DHL, the struggles of transport workers within the delivery network are often ignored.
Together with our union affiliates, we give DHL employees a voice and power in the decision-making process that shapes their working lives.
By sponsoring organising activities in key hubs, we improve our international union power. We can, and do, support you.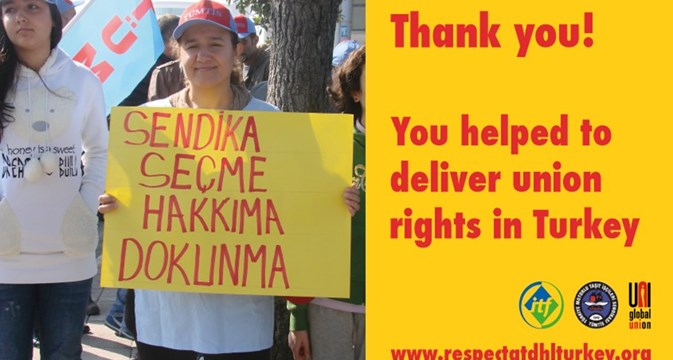 ITF's campaign successes within DHL
In November 2012, ITF filed a case with the Organisation for Economic Cooperation and Development (OECD). It was over concerns that DHL had denied workers the right to freely join or organise trade unions. Our action has had significant results.
DHL Turkey has won a collective bargaining agreement through strategic international effort – and supply chain workers are now represented by TUMTIS, their union of choice
industrial relations assessments now take place in India and Colombia, along with quarterly meetings between DHL management and the unions. This has opened a dialogue on global issues as part of the company's due diligence process
ITF and our fellow global union federation UNI now meet quarterly, reporting to the Germany's National Contact Point (NCP). This provides a foundation for dialogue and engagement.
Support for organising has begun and continues in:
Central America, the Arab World and Africa
We have now created a strategic network of active unions representing pilots in DHL.
Find out more about union activities at DHL
Get the support of your union
Join the network – just contact us and get a voice in the multinational company you work in.
Post new comment
Comments