ITF's work to tackle climate change
The ITF is committed to playing an active role in supporting and coordinating trade union initiatives on climate change. As transport is a significant and growing source of carbon emissions it is key that transport unions are able to put forward their views on transport emissions and climate change. Following the successful ITF climate change conference  in Mexico City in August 2010 and the adoption of a major resolution on climate change, the ITF has developed a practical programme of work which needs the active participation of affiliates.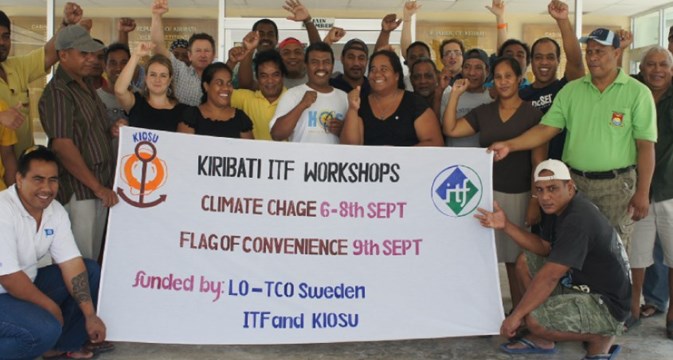 Read and contribute to the ITF climate justice blog.
Read our discussion documents on transport workers and climate change: towards sustainable, low-carbon mobility.
Campaign for quality public transport
Public transport can play a huge role in reducing carbon emissions that harm our environment. The ITF quality public transport project focuses on access to affordable, efficient and good public transport that provides quality jobs and is central to cutting carbon emissions. 
Get involved in the climate justice education and training programme that includes seminars, education materials and online courses. 
In Europe, the ETF's Transunion project: transport workers preparing change – for a fair and sustainable transport sector . Click here to read the ETF's document, transport workers and climate change: our jobs, our planet) available in English, German, French and Bulgarian.
ITF climate change working group
If your union would like to become more involved in any aspect of the ITF's climate change programme, please join the ITF climate change working group.