Workers demand a fair deal from Ryanair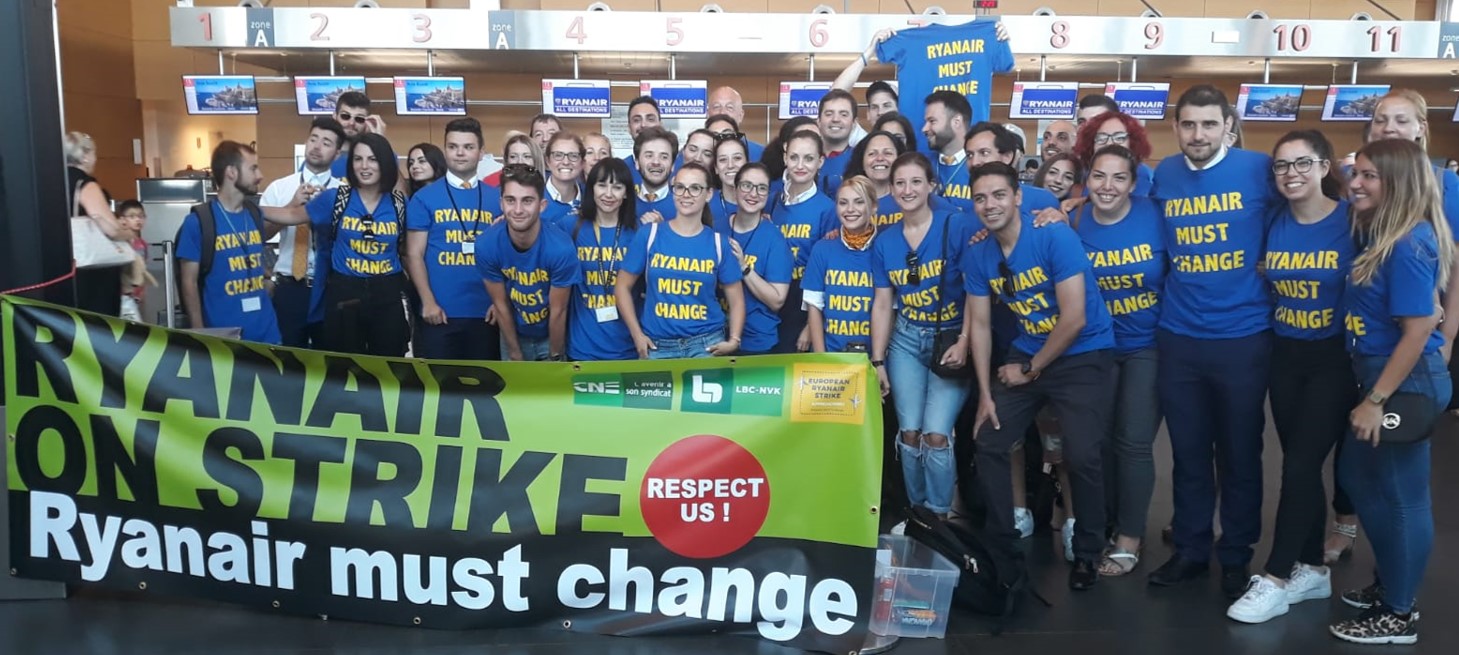 About the campaign
Ryanair has said it will recognise unions and even signed a few agreements, but the company is dragging its feet on real change. It's time for a fair deal for Ryanair workers.
In December 2017 Ryanair announced that it would recognise unions for the first time in its 30-year history. The company has long been notorious in the aviation sector for low pay and treatment of staff, with the range of issues highlighted including draconian disciplinary procedures, unachievable sales targets and staff having to pay for items that most employers provide.
Collective bargaining between workers and management is the only way to achieve fairness for pilots, cabin crew and ground crew. ITF, ETF and our affiliate unions are supporting workers to ensure this becomes a reality in every country where Ryanair operates.
Workers have succeeded in bringing Ryanair to the negotiating table but progress has been slow. We need to work together to ensure that decent pay and conditions become a reality across the airline's network. The way to do that is a set of strong collective bargaining agreements with unions that deliver for workers."
- Stephen Cotton, ITF general secretary