Overturn convictions of Turkish trade unionists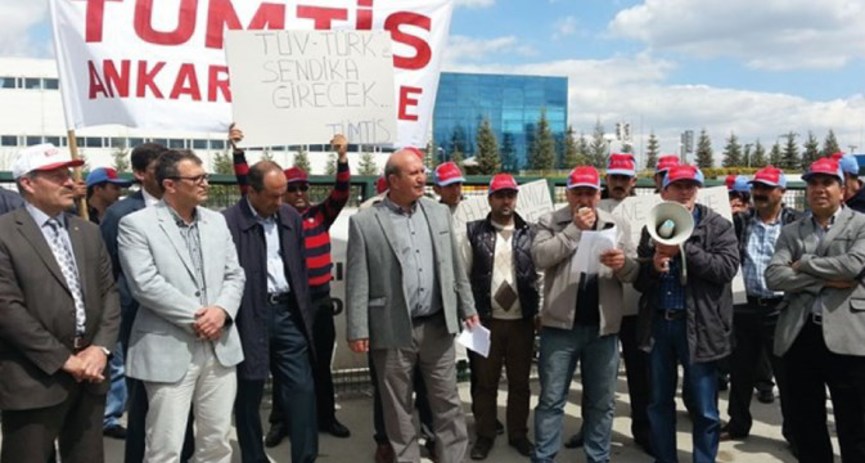 About the campaign
Fourteen leaders of ITF union TÜMTİS' Ankara branch are facing imprisonment on charges dating back to 2007. We demand their unconditional release.
The 14 men are among 17 swept up in dawn raids in 2007 following a complaint by a logistics company where TÜMTİS had just completed a successful organisation drive. Unbelievably, despite international protests and glaring inconsistencies and irregularities in their treatment and the cases against them, they were sentenced in 2012 to prison terms for the incredible crimes of 'founding an organisation for the purpose of committing crime, violating the right to peaceful work through coercion in order to obtain unfair pecuniary gain and obstructing enjoyment of union rights'.
The convictions and process have breached international law. TÜMTİS and the ITF appealed against the sentence, but despite all the evidence of abuse of process, the appeal court has just upheld the sentences. The ITF is demanding their release and the overturning of the politically-motivated convictions against them.
To win this result we need your help to keep the pressure on the Turkish government to stop its anti-union tactics. You can help influence them now by signing the LabourStart appeal backing the victimised union members. Please sign it now.