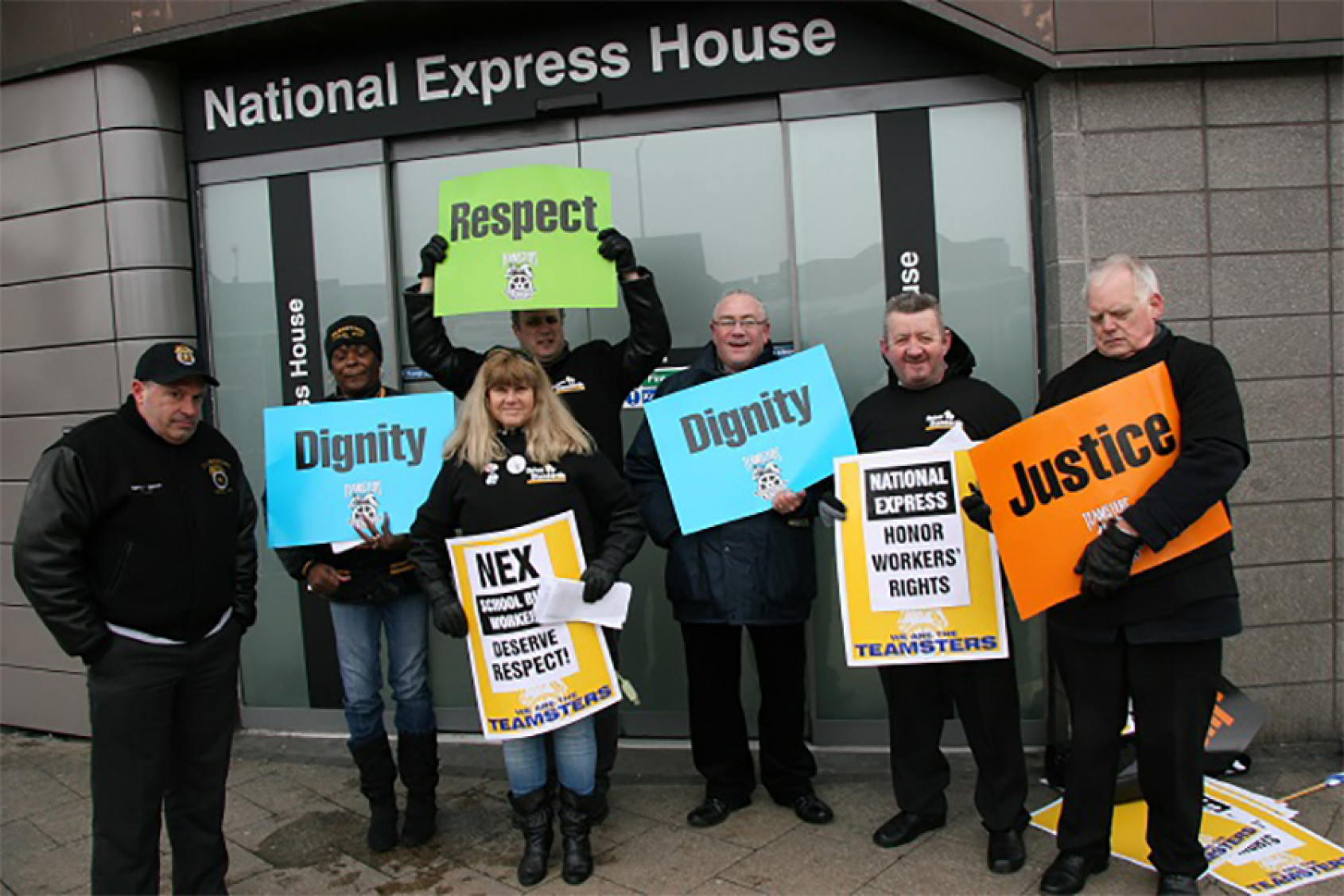 About the campaign
National Express Group is a public transport operator with bus, coach and rail services in the UK, Continental Europe, North Africa, North America and the Middle East.
ITF affiliated unions represent workers in each of the company's 7 countries of operation. The ITF coordinates a network of unions organising within National Express and has supported unions in winning Memorandum of Understanding with the company in North America.
As National Express expands its operations and continues to grow in countries like Morocco, and Bahrain, the relationship between the company (including its subsidiaries) and the respective trade unions grows more important.
The ITF is concerned to hear reports that the relationship between local management and the unions in the Middle East is not comparable to the relationships in other countries and workers have reported anti-union behaviour. The ITF is working with the network of unions organising in National Express to resolve issues and uphold the company to global standards.
As multinational employer, it is important National Express operates in a manner that respects and promotes workers' rights wherever they are present, in particular in relation to the Core Labour Standards as defined by the United Nations International Labour Organisation (ILO) namely;
The right to organise and belong to a trade union – ILO Convention 87;

The right to bargain collectively – ILO Convention 98, 135;

The right to work in a safe and healthy environment – ILO Convention 155;

A commitment not to use Forced or Bonded Labour ‐ ILO Conventions 29, 105;

A commitment not to use Child Labour – ILO Conventions 138, 182;

A commitment to non‐discrimination – ILO Conventions 100, 111
This obligation is reinforced by the UN Guiding Principles on Business and Human Rights and the revised OECD Guidelines on Multinational Enterprises, which clarify that MNC's are responsible for avoiding adverse impacts and addressing those with which they are involved through their supply chains and business relationships.
The ITF continues to monitor the situation in Morocco and Bahrain.