Following changes to the global economy by working in important future areas
The centre of gravity of the global economy is shifting towards the Asia Pacific region, and in particular towards China. This important change is being powerfully reflected in the transport and logistics sector. Within this context value chains are becoming globalised, with a potential development towards regionalised value chains.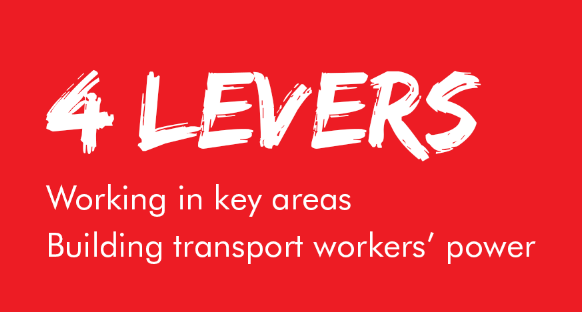 Chinese development is changing the shape of the global economy, and the Chinese government is making significant efforts to ensure China is at the forefront of technological change, and is building an infrastructure network, which is aimed at putting China at the heart of a vast system.Alongside economic growth and its large population, China is set to be a global game changer.
Persian Gulf:The countries of the Persian Gulf are facing up to a future in which they will no longer have unlimited access to oil and gas. In their efforts to diversify their economies and take advantage of their geographic location they are seeking to develop as logistical and transport hubs. Qatar and Dubai in the United Arab Emirates are two important examples, as they have developed globally important aviation, maritime, and land logistics operations.
Eastern Europe: Several East European countries are important providers of labour for delivery and logistics in Western Europe. Poland, in particular is being seen as hub for east-west and north-south EU connections as part of 'TransEuropean Transport Corridor No.1", and as a gateway into the EU for trade from Russia and China.
South East Asia: In this region several countries, particularly Vietnam, Laos and Cambodia have achieved significant growth rates in recent years. Over the medium term, together with partners in ASEAN they are likely to become an increasingly important economic region, while being strategically located between India, China and Australia, and sitting astride important sea lanes.
Latin America: Brazil is by far the largest country in the region, and is being eyed as a major market by the important players in the global logistics sector. However, a closer examination of growth rates and investment plans indicate the potential of countries like Panama, Cuba and Nicaragua -to develop into important logistics hubs. Growth rates and socio-economic development are also positive in Bolivia and Uruguay, although a lack of infrastructure hampers development in the region as a whole.
Africa:  A diverse region that is an important provider of raw materials for the global economy. Several countries, like Angola, have important oil and gas resources, while Nigeria, South Africa and Egypt have large populations and strategic locations. Growth and importance to the global economy is likely to increase although the region is hampered by poor transport and energy infrastructure.