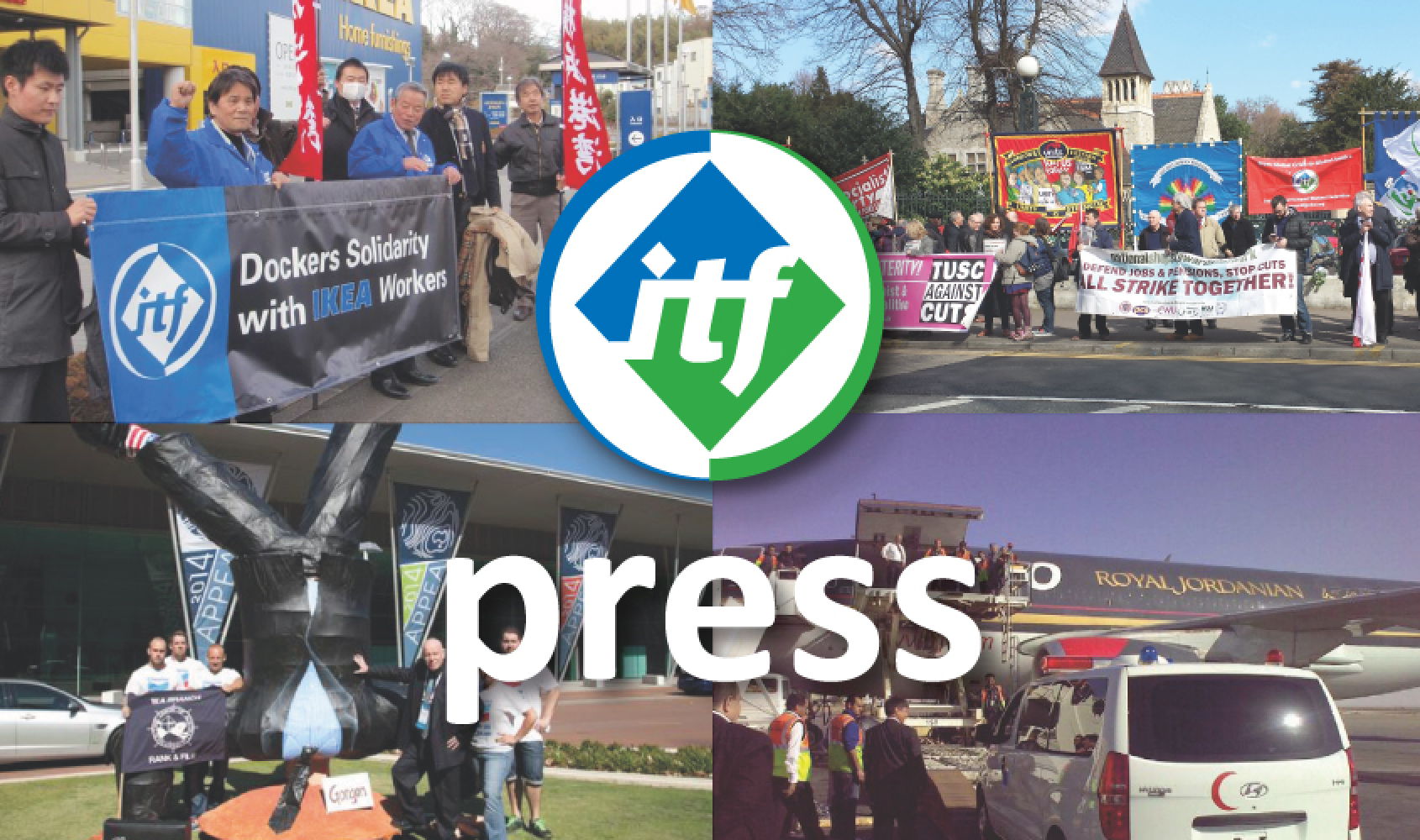 The International Transport Workers' Federation (ITF) and Joint Negotiating Group (JNG) met in Manila from 19-22 February 2018, for the final round of negotiations for the creation of the new IBF Framework Agreement 2019-2022. On 23 February 2018, the ITF's expanded Fair Practices Committee Steering Group (FPC SG) met and approved the terms of the new International Bargaining Forum (IBF) Agreement (Read more here: https://goo.gl/gxZuvz).
The members of the FPC SG highlighted the new terms agreed in Article 4, Non-Seafarers Work or the "Dockers' Clause", as it is often referred to, as a significant development in securing work for dockers. The revised clause and the new implementation procedure clarifies the dockers' right to carry out lashing and other cargo handling services in ports.
Dr Conrad Oca, President of Associated Marine Officers' and Seamen's Union of the Philippines (AMOSUP), which is one of the major labour supply unions in the world, and second vice-chair of the ITF Seafarers' Section, said: "We are very pleased with the outcome of the IBF negotiations. The revised Dockers' Clause is of special significance and demonstrates the reciprocal solidarity between seafarers and dockers."
Torben Seebold, vice-chair of the ETF and ITF International Dockers' Section and ver.di maritime coordinator, said: "I would like to thank the seafarers who stood behind us and supported us in making this great achievement happen. It was not easy to achieve but we did it. With immediate effect, we have a mandate to approach companies operating in the Baltic Sea, northern and western Europe and Canadian waters to demand that lashing work be exclusively carried out by dockers, with this requirement to be fully implemented by 1 January 2020. We have been fighting to reclaim lashing for dockworkers as part of the ETF/ITF lashing campaign [www.ReclaimLashing.org] since May 2015. This is a huge step forward." 
Paddy Crumlin, ITF president and chair of the Dockers' Section, said: "The signing of the Dockers' Clause represents a recognition of the importance of having trained, experienced dockers undertaking this dangerous work. It's a win for both seafarers and dockers in an environment where some shipowners continue to exploit seafarers and dockers. Conditions, safety and wages are under attack from companies like Philippines-based International Container Terminal Services, Inc. (ICTSI). This Agreement shows the power of solidarity across all maritime workers."
Ray Familathe, ILWU international vice-president (USA), said: "This is a tremendous achievement for dockers across the world. Lashing is a key part of a docker's role. History has been made today."
END