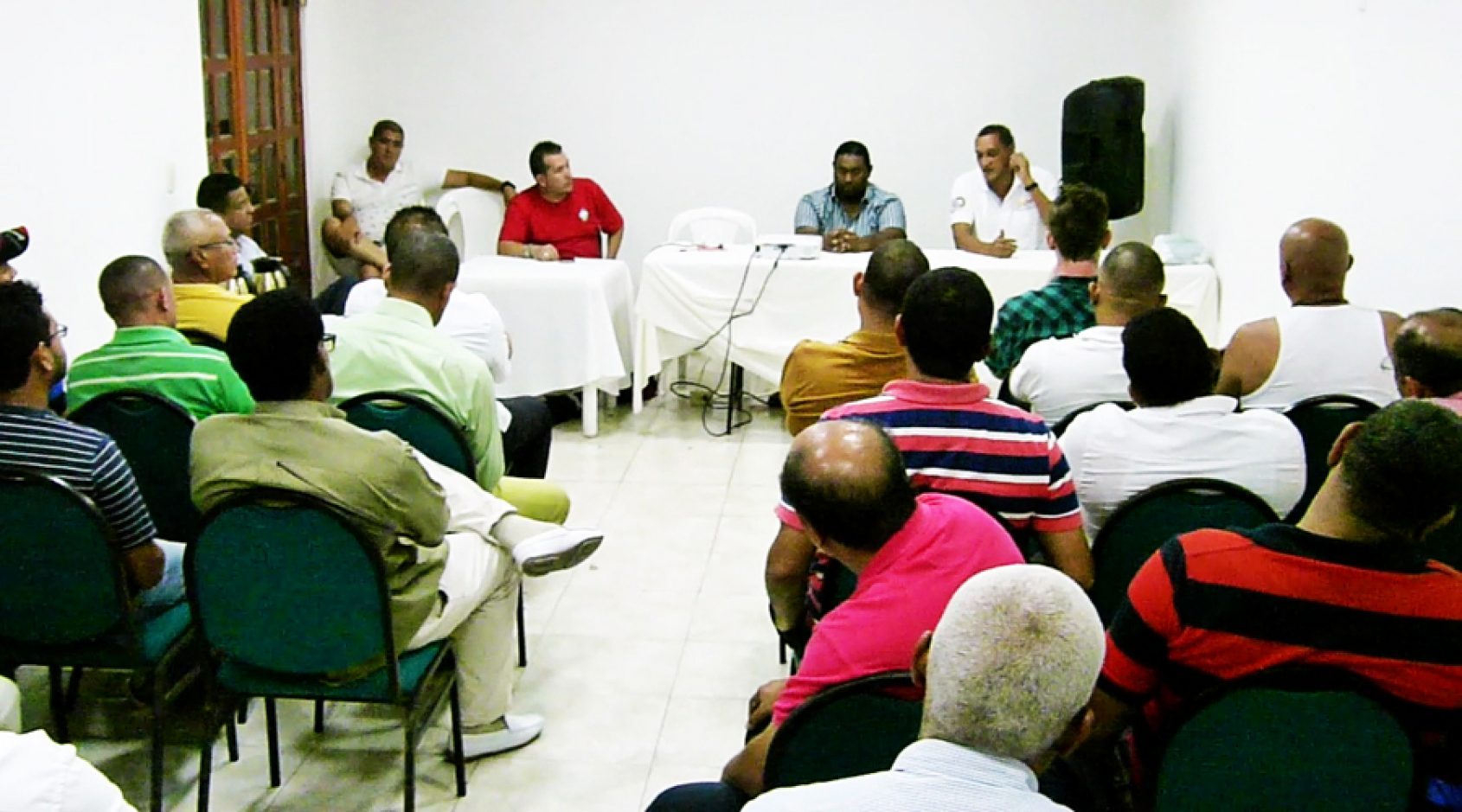 Last month, taxi drivers in Cartagena, Colombia, gathered to discuss the need to organise, increase their labour benefits and stand up to multinational transport apps that bit by bit are trying to invade their sector.
The ITF and SNTT (Sindicato Nacional de Trabajadores de Rama, Servicios de la Industria del Transporte y Logística de Colombia) union have managed to recruit more than 400 workers in Cartagena's special taxi service, which mainly covers tourist and school transportation, along with regular services. The aim is to improve their working conditions and continue the fight against new transport apps.
 
The special taxi service born out of the foresight of several traditional taxi workers, who recognised the need for a service offering safety and quality, including to tourists and at the national level. Cartagena is the main national tourist destination of Colombia, and the sector has grown considerably in recent years. The quality and reputation of this type of taxi has helped to offset the use of potentially illegal transportation via apps by residents and tourists.
 
Esteban Barboza, president of the SNTT, commented: "The strength of the taxi driver organisation to deal with these modern systems has been the users' trust in the quality and safety service we offer. Now, it is time that these drivers are no longer exploited by taxi business managers in Colombia and to demonstrate that we can give a quality service with a high level of safety and comfort to the people, in order to stop the use of potentially illegal systems such as Uber, which transgress labour rights ."
 
 Antonio Rodriguez Fritz, ITF Americas regional secretary, commented: "It is necessary that taxi drivers' unions worldwide unify and fight against all forms of illegal transport services. It is essential not only to have adequate legislation, but also an effective and permanent system of inspection to combat the piracy and lawlessness that are increasingly threatening the legal sources of employment labour for thousands of workers."   
See more below about the Cartagena's special taxi service.