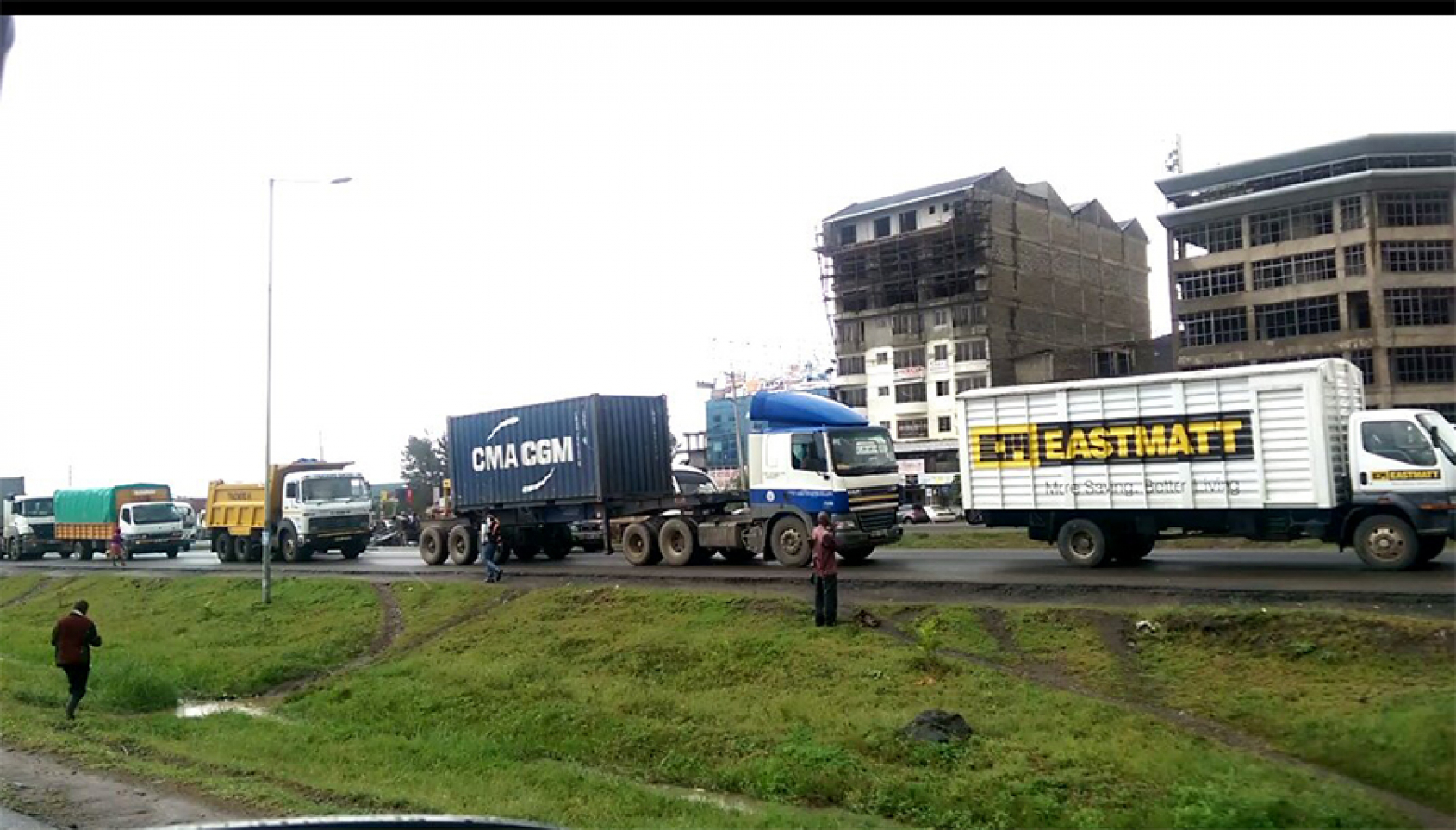 An ITF truck drivers' union has successfully fought for the Kenyan and South Sudan governments to respond to its concerns over its members' security, following the murders of 10 Kenyan truck drivers in two incidents in South Sudan in March.
Nicholas Mbugua, secretary general of the Kenya Long Distance Truck Drivers Union (KLDTDU), told the ITF that its attempts to meet the South Sudan ambassador to Kenya over the fatal shootings had been unsuccessful. It took the union's threat of national strike action if the drivers' demands were not met and their security guaranteed by 25 April – and a protest by union members on 24 April, which caused traffic chaos on the Mombasa road for at least eight hours – to force the Kenyan government to intervene.
Mr Mbugua was eventually invited to meet Kenya's director of diaspora affairs and the South Sudan ambassador on 26 April. They agreed that: the ambassador would brief his government; the South Sudan government would set up an office at its border with Uganda to co-ordinate security for drivers entering its country; and the KLDTDU would produce a schedule of drivers entering South Sudan in convoys, as security for individual trucks was unfeasible.
There will be a further meeting next week. The KLDTDU has called off the strike while it sees what progress is made.
Mr Mbugua said: "Truck drivers in East Africa are suffering. Ten drivers were killed in South Sudan. It is too much; our East African governments must do something!"

Read the Nairobi Star news story. 
See ITF Africa's Tweets on the story - https://goo.gl/vn4Z1k and https://goo.gl/derZtL.