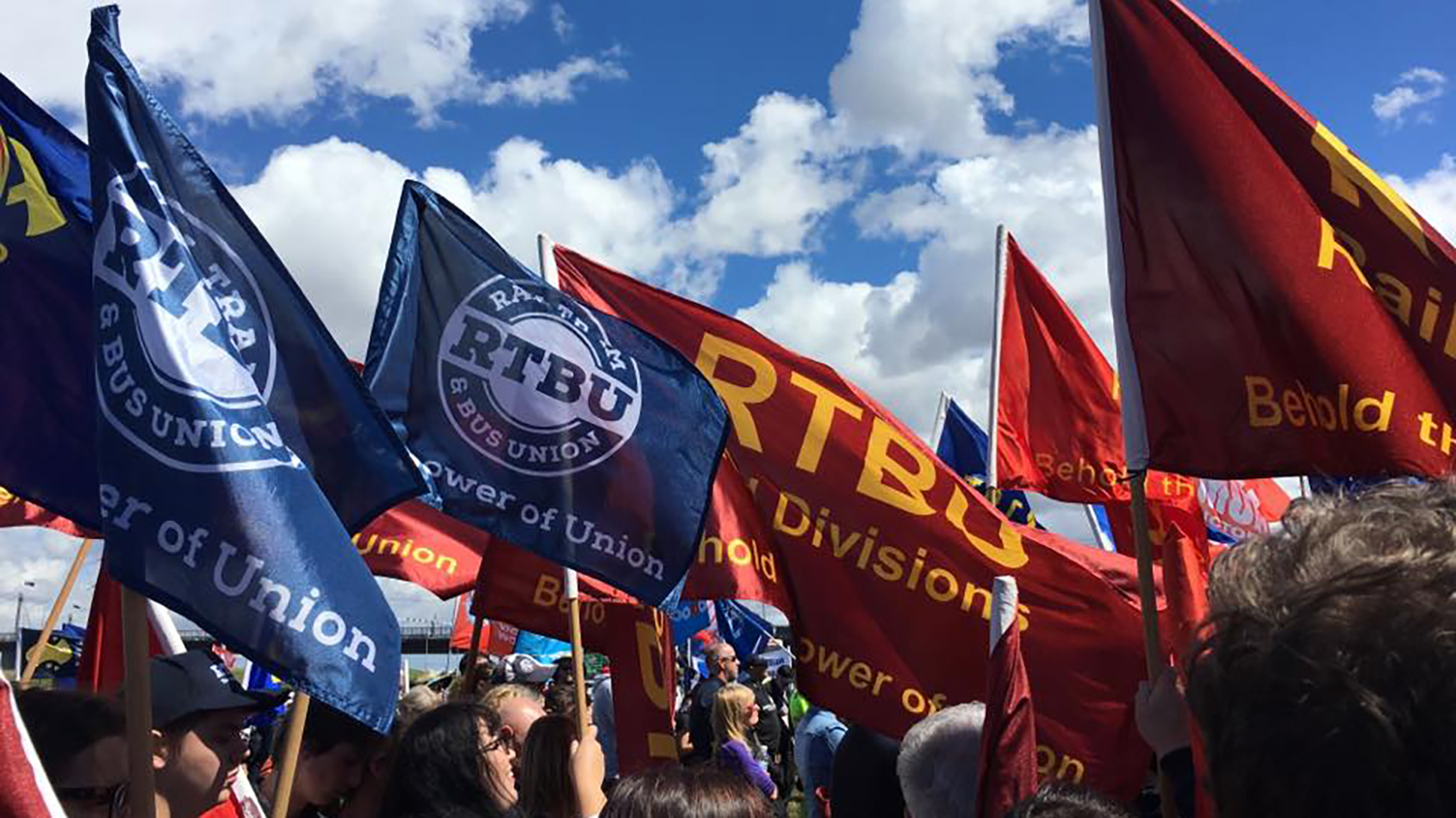 Hundreds of Australian union members have stepped up their fight with Metro Trains Melbourne (MTM), a subsidiary of Hong Kong government-owned MTR, picketing hundreds of train stations to win community support for the rail workers engaged in a bitter struggle for a new agreement.
More than 200 Rail Tram and Bus Union (RTBU) members, alongside community members, handed 60,000 flyers to peak-hour commuters to inform Melbournians about the attacks to their working conditions and the quality of the service for commuters. 
 
MTR's is already under pressure as MTM continues to be plagued with ongoing lack of reliability and punctuality. October marked the second consecutive month, and the fourth time this year, that MTM has had to compensate passengers for its poor performance. 
 
RTBU Victorian Secretary Ms Luba Grigorovitch announced the escalation of the union's campaign: "If MTM is unwilling to negotiate on even terms with its workers, we have no choice but to ramp up our campaign for a fair agreement. 
 
"MTR-MTM is trying to profit using legal technicalities to stop RTBU members exercising their democratic right to strike. We have had to go to court to seek to clear away the legal obstacles to our members taking industrial action," said Ms Grigorovitch.
 
ITF general secretary Stephen Cotton commented on the community mobilisation and pledged support from the International Transport Workers' Federation (ITF) and the 18 million transport workers worldwide that the ITF represents. 
 
"We will continue to back the RTBU in rolling out this campaign across Melbourne and anywhere else that we need to, to make sure that every commuter is aware of MTR-MTM's contempt for the people who keep their cities moving," said Mr Cotton.
 
"The attacks by MTR-MTM demonstrate just how out of touch the MTR board is with community expectations. The international union movement will work tirelessly to ensure rail workers get the respect they deserve, and passengers get the service they pay for.
 
"The community in Melbourne is already fed up with cancelled, delayed, sub-standard train services and will not tolerate further attempts by MTR-MTM to reduce the quality of the network", Mr Cotton said. 
 
The RTBU says it will use billboards, mobile ads, online ads and street stalls at all major train stations "to hold MTR-MTM accountable".
The RTBU's is also supported by the Australian Council of Trade Unions (ACTU) and the International Transport Workers' Federation (ITF) that represents over 18 million transport workers worldwide. 
 
The RTBU represents all employees working in operations and maintenance of the Melbourne metropolitan passenger rail system.