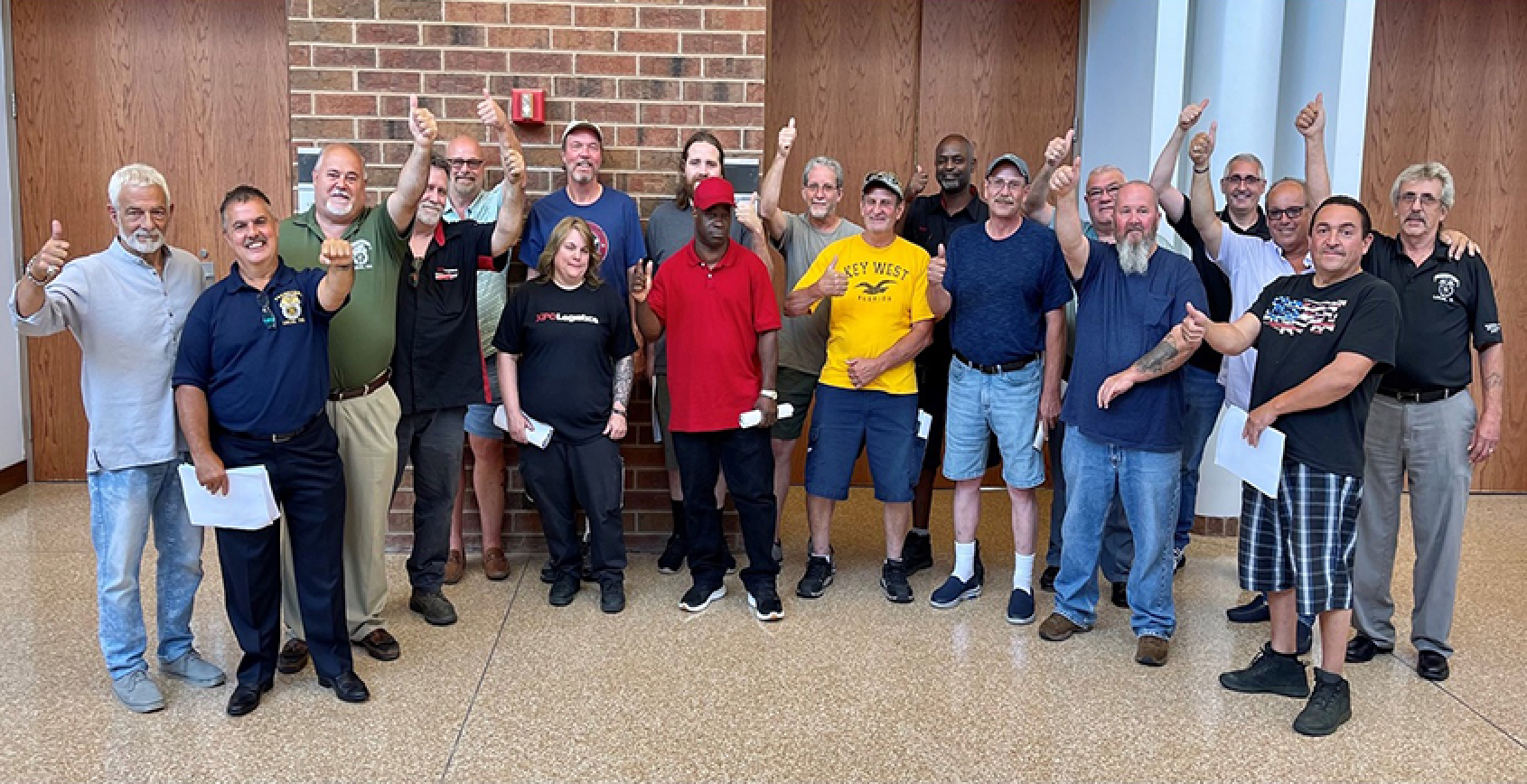 Troublesome delivery company XPO has signed two contracts with US union the International Brotherhood of Teamsters offering hope to the firm's oppressed workers around the world.
The company signed the two contracts following intense campaigning and negotiations by the Teamsters. XPO Logistics workers in Miami, Florida voted unanimously to ratify the first Teamsters contract, while drivers at XPO Logistics in Trenton, New Jersey ratified the second.
"These contracts are historic because they signal a shift from a company which, in recent years, has treated its workers abominably," said Stephen Cotton, ITF General Secretary. "XPO sells itself as a leading logistics company, yet it routinely breaches worker rights. It punishes workers for trying to fix safety and cultural issues at their workplace. It makes its drivers spend months sleeping in their trucks. It is often in flagrant breach of labour laws."
The Teamsters are part of the ITF's global network of XPO unions and have been fighting for over six years to win a contract in the US. XPO delayed negotiations, broke labour laws and mistreated people — all attempts to deny workers their right to form a union and negotiate a contract.
The agreements include job and retirement protections, just-cause protections and a grievance process. Importantly, as XPO is spinning off half its business into a new company, GXO, the contracts contain successorship language, meaning workers are protected during and after the transfer. Listen to more details about the contracts here.
"For the first time, XPO workers in the US are getting real job security. We all share in this win," said Teamsters General President James P. Hoffa. "We are proud to see the hard work and global campaigning paying off. But this is just a start. Now we want to see XPO put similar worker protections in place everywhere it operates."
The ITF published a report in October last year highlighting XPO's exploitation of workers around the world: XPO Delivering Injustice. It paints a picture of a toxic corporate culture where wage theft, exploitation, gender and pregnancy discrimination, sexual harassment and dangerous working environments are rife.