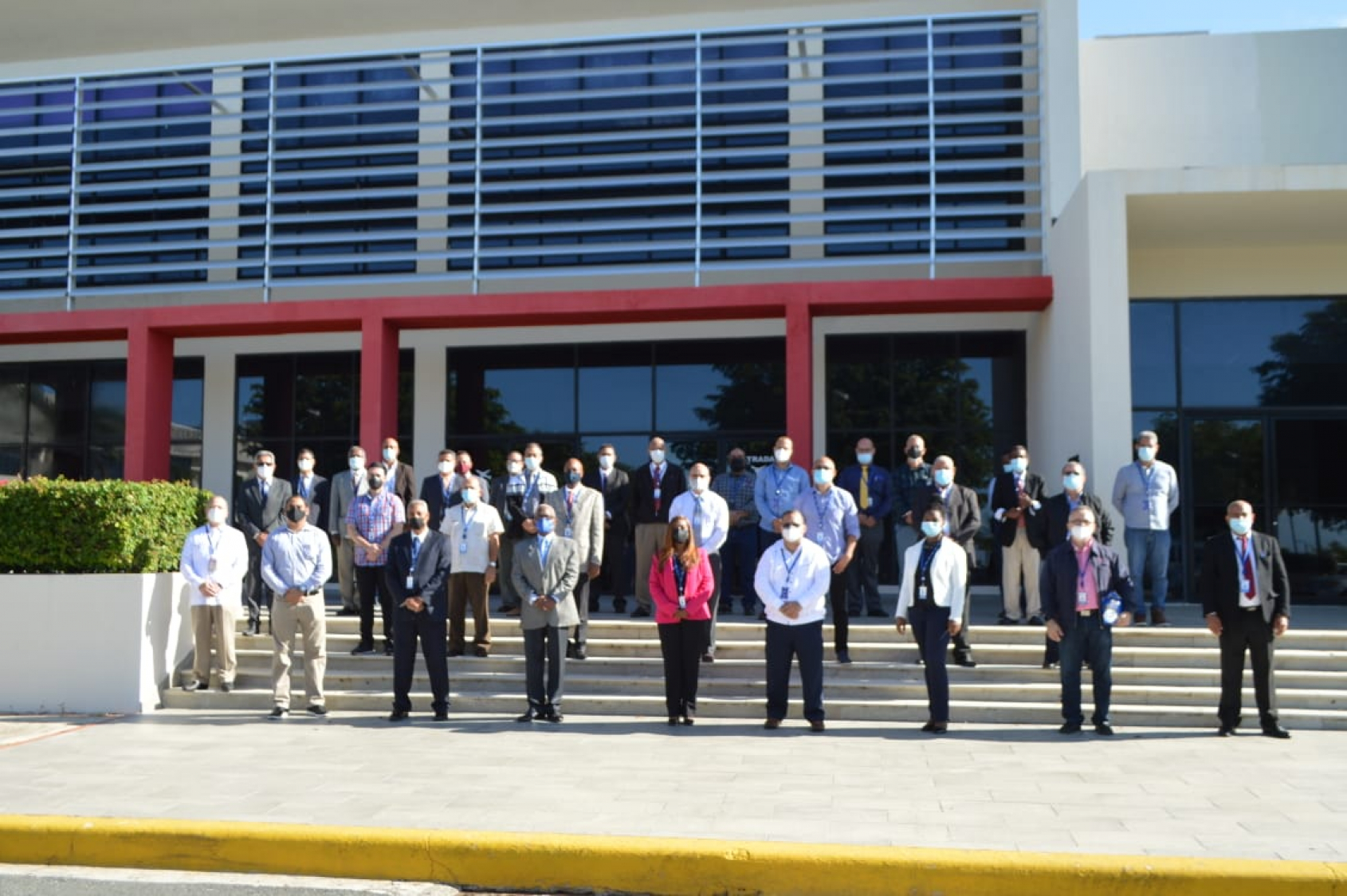 ITF affiliate Asociación Dominicana de Controladores de Tránsito Aéreo (ADCA) has won a legal battle to reinstate workers who were unfairly dismissed for denouncing major safety failings in the air traffic control system in the Dominican Republic.
"After seven years of legal proceedings, I'm delighted that justice has been served for the union, workers, and passengers," said Gabriel Mocho, ITF civil aviation secretary. "Air security is a matter of life and death. Workers should be applauded, not harassed, for highlighting serious risks to passengers and staff."
Since 2012, ADCA and the ITF had reported serious safety problems in air traffic control systems across airports in the Dominican Republic. This included a total communications failure in Punta Cana, where controllers had to coordinate flights via mobile phones. Other incidents included unserviceable navigational aids systems at the International Airport La Isabela, forcing pilots to complete all approaches visually, and the malfunctioning of distance measuring equipment and interruptions in communications at the main airports.
After workers from ADCA highlighted these egregious safety failings, the government began a retaliatory campaign, dismissing or intimidating staff. The ITF civil aviation section and ITF Americas supported the complaints internationally and were likewise harassed: a former ITF official in the country on a support mission was arrested hours before giving a press conference. They were later released without charge.
The ITF continued supporting the campaign to reinstate the air traffic controllers and underline the importance of air safety measures. A high-level court ruled in favour of the workers' reinstatement, but the government chose to ignore the ruling and remove the judges. The level of government corruption was so serious that ADCA took the case to the Inter-American Commission on Human Rights.
On 18 November 2020, the unfairly dismissed workers were finally reinstated.
"This victory is formal recognition of the role workers play in keeping the public safe," said Edgar Díaz, ITF Latin America and the Caribbean regional secretary. He praised the international solidarity demonstrated by ITF affiliates from Colombia and Panama, who had picketed the embassies of the Dominican Republic.
Thanking the ITF family, ADCA president Arsenio Alberty said: "Without all your support, our existence as a workers' ATC union would not have been possible."