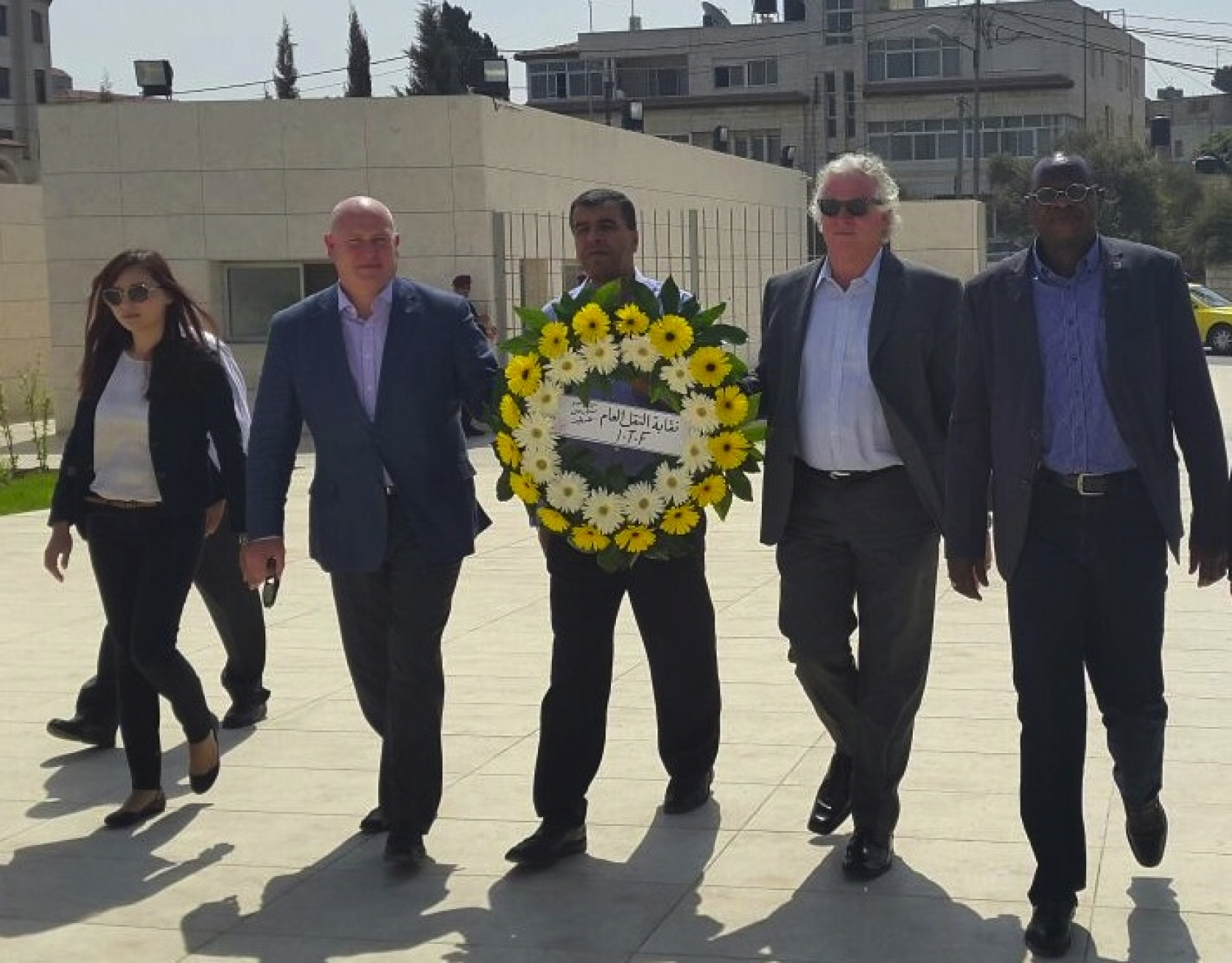 An Israeli court has sentenced the murderer of a Palestinian toddler and his parents to three life sentences, with the court labelling the killings 'carefully planned and driven by an extremist ideology and racism'.
In July 2015, the Dawabsheh family home in the West Bank was subject to an arson attack by an Israeli extremist. Amiram Ben-Uliel threw a firebomb through a window while the family was sleeping, killing three of the Dawabshehs and leaving the fourth with severe burns.
Later that year, during a union mission to Israel and Palestine, ITF President Paddy Crumlin and General Secretary Stephen Cotton visited relatives of the family and added to international calls for justice to be done. Ben-Uliel was charged with murder January 2016.
Shaher Saad, general secretary of the Palestinian General Federation of Transport Unions (PGFTU) welcomed the verdict and the ITF's support over the last five years. "This sentence came as a result of the international community, including the ITF, condemning the crime. The court sentence is a satisfactory one, and I hope the perpetrators will not be released at any time in the future, as has happened in similar cases."
Paddy Crumlin said: "This is a small justice in a land of great injustices. As we learned during our 2015 mission to Israel and Palestine, ordinary people in the West Bank are subject to continuous harassment and violence by Israeli settlers, and in the most extreme cases face violence and death. This verdict will not bring the Dawabsheh family back, but it is a sign that these crimes will not go unpunished."
Stephen Cotton said: "Five years ago the ITF called for justice to be done in the case of the Dawabsheh family. We are proud to have stood with PGFTU and all our Palestinian friends and colleagues throughout this long struggle. And we will not stop until both Palestinians and Israelis experience justice in their daily lives."