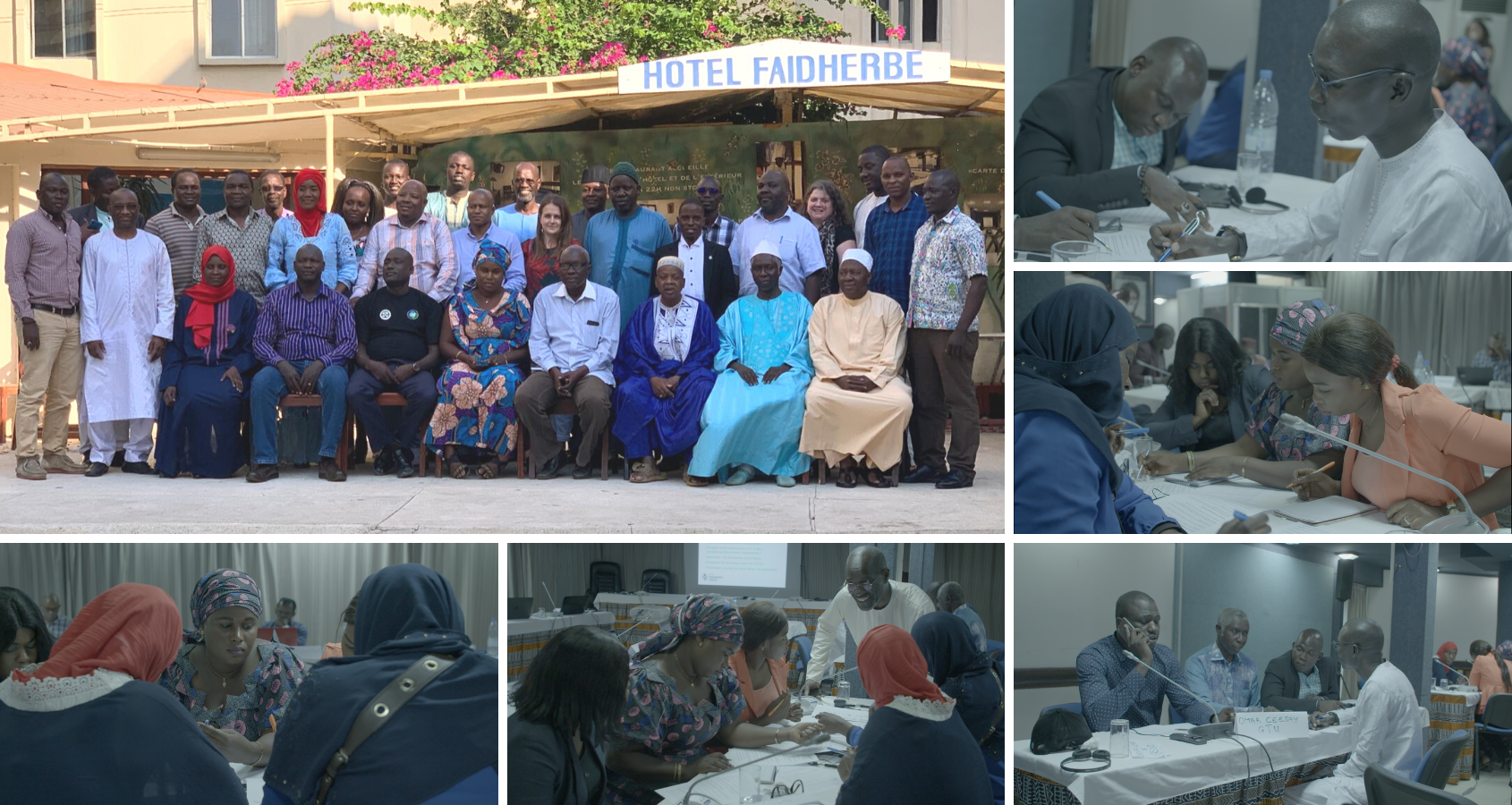 The ITF's new Bus Rapid Transit (BRT) negotiating guide was launched at the regional workshop on the topic that took place in Dakar, 27-29 November 2019. The delegates came together as part of an ongoing activity to strengthen the network of unions organising and campaigning in BRT in Africa. The participants from Senegal, Ivory Coast, Ghana, Kenya, Nigeria, South Africa, Tanzania and Uganda debated union demands for BRT and the formalisation of informal public transport in specific local contexts.  
BRT is a public transport system designed to improve capacity and reliability in congested cities. It involves building designated bus lanes, interchanges, terminals and modern stations along the routes. All over the world cities are encouraged to implement BRT to ease congestion, increase efficiency, and reduce air pollution. However, this change needs to be negotiated with unions to secure positive outcomes for workers within the already existing informal transport systems. 
The workshop aimed to address some of these issues and introduced a guide to provide policy options for transport unions to consider when planning negotiations with agencies on the introduction of BRT and formalisation of the informal transport industry.
Other issues discussed included the requirement for consultation and negotiation with unions, access to BRT plans and documents including tender contracts and a transparent process to reduce risks of corruption. For workers in the new BRT system, demands included contracts for all workers, 50% women's employment (including support for women to progress into all occupations), safety and security, sanitation provision, vocational training for workers to access new jobs created and capacity building.  
During the workshop there was a panel discussion with representative from CETUD (Dakar urban transport authority) responsible for planning BRT, and the researchers from the Dakar and Nairobi labour impact assessments. 
A national workshop was held beforehand, where the preliminary findings of the research on the labour impact of BRT in Dakar were presented. The participants from the three Senegalese unions affiliated to the ITF: Union des Routiers du Sénégal (URS), Fédération des Transports de l'UDTS, and new ITFaffiliate Syndicat Democratique des Travailleurs du Transport Routier (SDTR/3D), were involved in the research where they undertook 180 surveys of informal transport workers coordinated by an academic at the university of Dakar. The BRT labour impact assessment of Dakar will be published early next year.