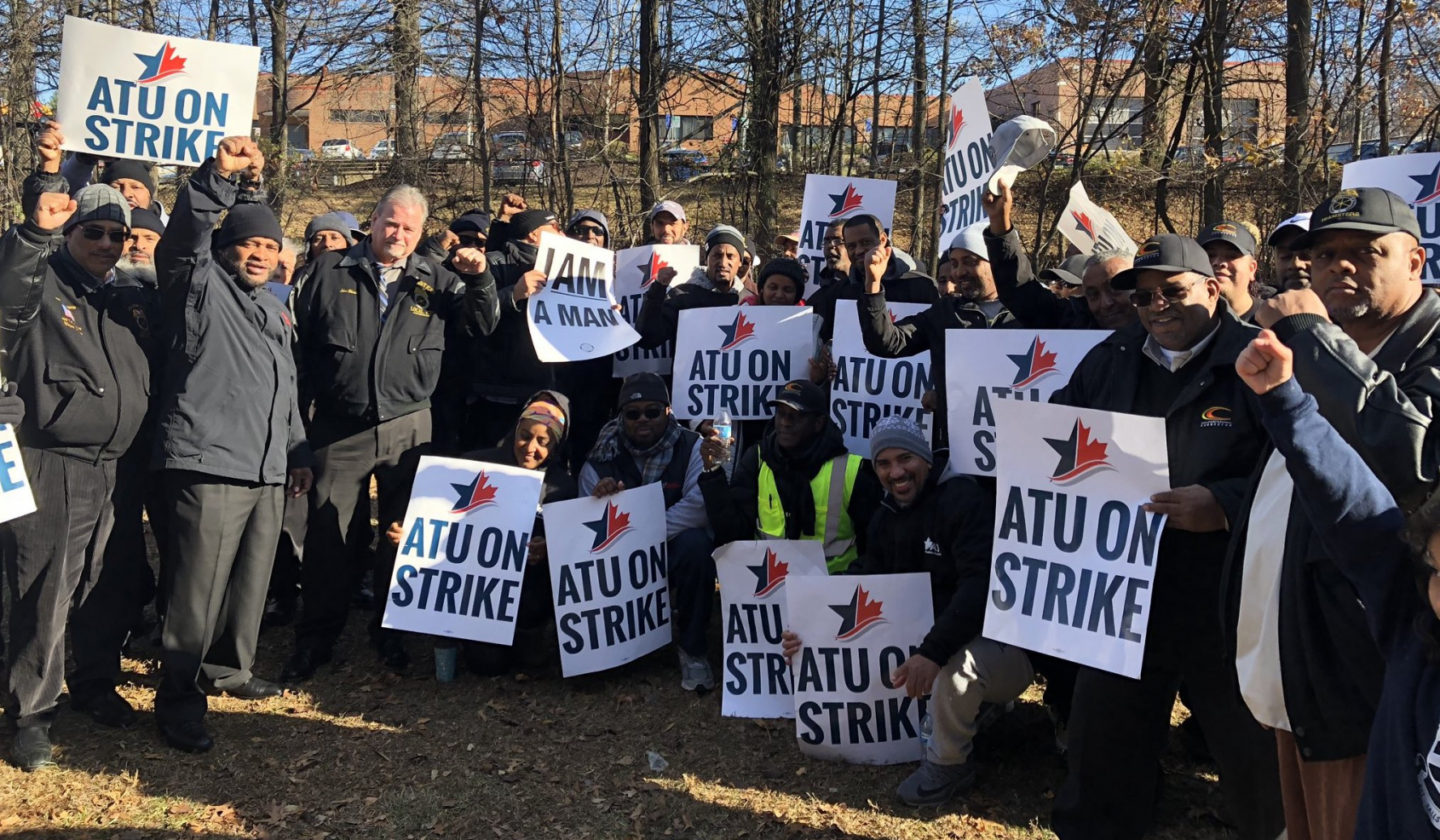 Things are getting back to normal at the Cinder Bed Road depot, one month after the longest strike in the history of the bus service in Washington, DC, USA, which led to an extraordinary victory for working people.
The bus operators walked out from the only privatised depot in the city on 24 October 2019 after losing patience with their employer, Transdev. The French multinational had failed to give workers the same benefits as other bus workers at WMATA (Washington Metropolitan Area Transit Authority).
However, on 17 January 2020 they returned to work after winning major concessions in two separate agreements.
The first agreement, with WMATA, promises to return the bus depot to public ownership in two years at the end of the TransDev contract. This means the service will again be owned by the public it serves, and will give the working people at the depot strong, public-sector retirement and healthcare benefits and a liveable wage.
The second agreement, with TransDev, gave the bus workers the protections and immediate economic gains they needed to go back to work.
The bus operators are all from the ATU (Amalgamated Transit Union) Local 689. The president of Local 689, Raymond Jackson, said: "This was a stand for working people against mistreatment. These workers showed what you can achieve when you fight for what you deserve.
"This strike should be a warning to transit systems across the country: you should reconsider privatizing public transit. This is what you risk when trying to cut costs on the backs of workers and riders."
Working people in ITF unions around the world sent messages of support for the strike. You can see more here.