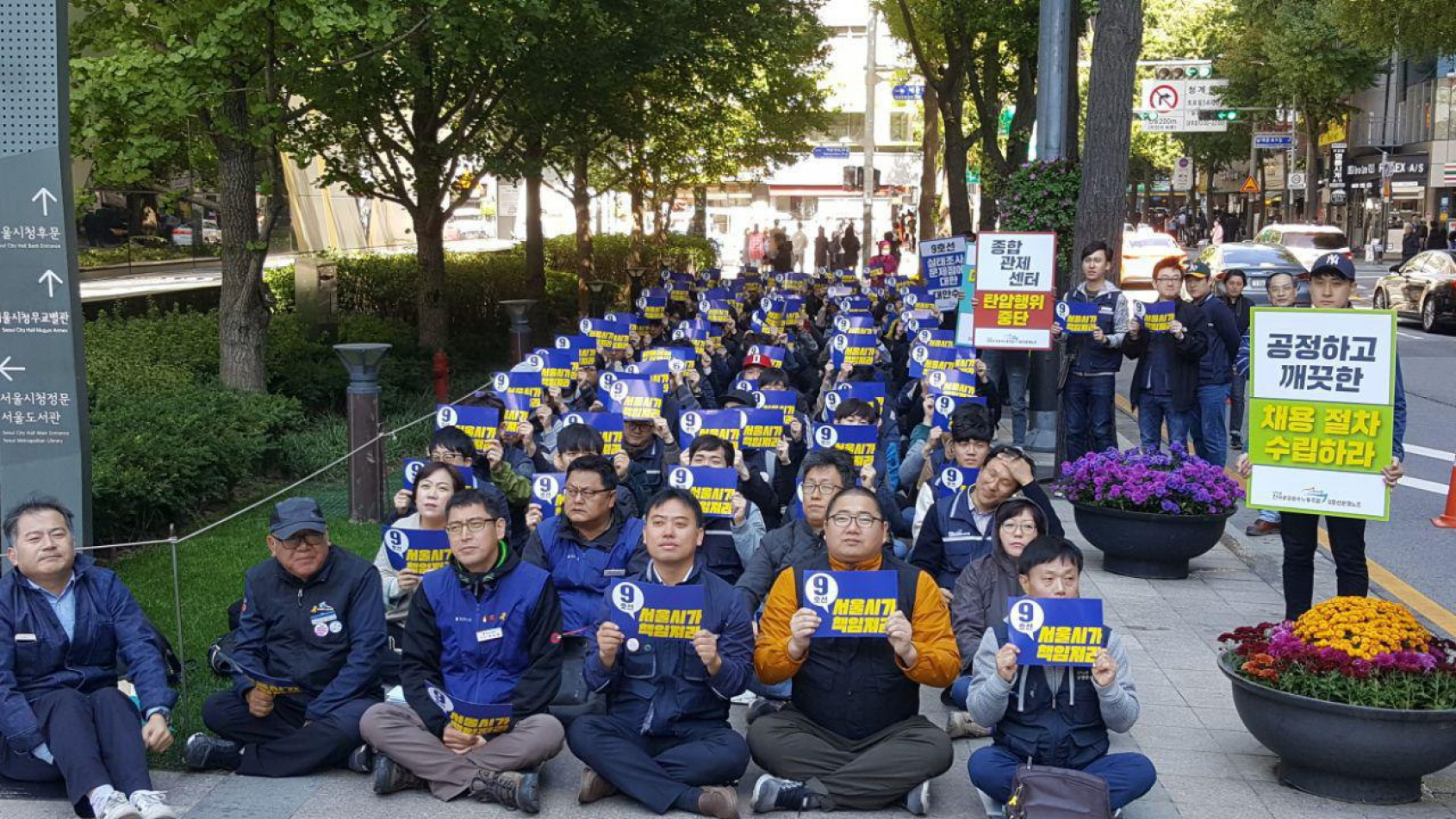 Members of the Korean Public Service and Transport Workers' Union (KPTU) have claimed a partial victory in their long battle to return Seoul Metro Line 9 to public ownership and operation.
Line 9 has been operated by the French companies RATP Dev and Transdev, making it the only privately-run main Seoul metro line.
However, last week Seoul city government announced that talks with the companies about new contract conditions had broken down and it would cancel the Line 9 contract, halfway through the 10-year deal. Line 9 will now be run directly by Metro 9, a private investment company that invested in the development of the line and currently holds a contract until 2038.
Wol-san Liem, the KPTU's director of international and Korean peninsula affairs, said: "Metro 9 is still a private company, but this takes out one layer of subcontracting. It's a step on the road to a fully-public Line 9.
"The end of the RATP Dev and Transdev contract is a direct result of the campaign by Line 9 workers, which has been widely supported by civil society and ITF public transport unions who took solidarity action. We thank everyone who has helped us get to this point. It is a victory for our mobilisation under the banner of Our Public Transport.
"The next step is to ensure that all workers affected by this change retain their conditions of employment with the new company. Then, we need improved working conditions on the line, and we can begin to push for a fully-public, accountable Line 9 as soon as possible."
While RATP Dev and Transdev ran Line 9, the KPTU exposed a series of unsafe practices that put passengers and workers at risk. This included a reduced workforce doing longer hours and a lack of investment in rolling stock, which led to dangerously overcrowded trains.