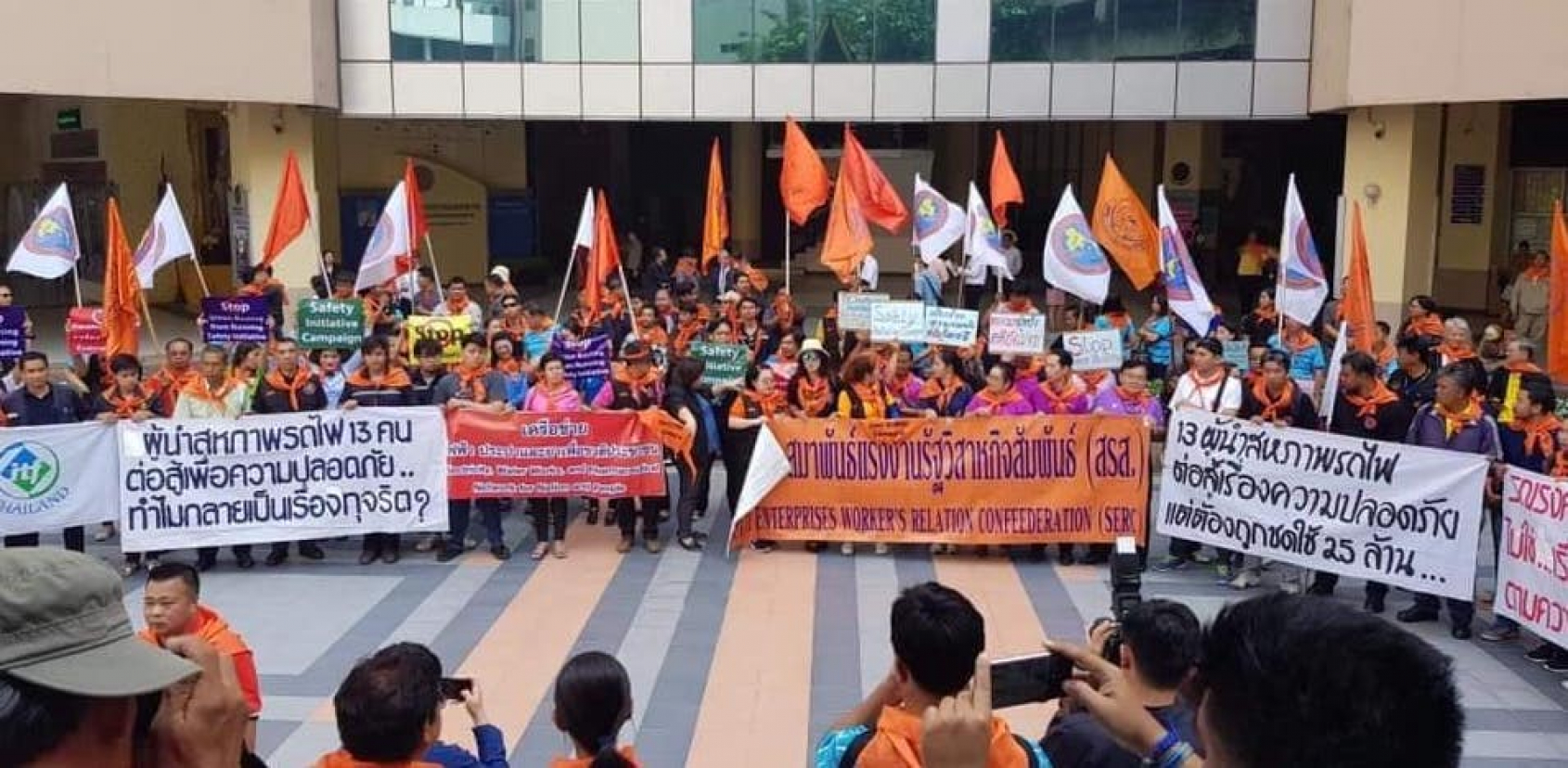 Activists from trade unions around the world took action on 7 November 2019 in support of a group of Thai union leaders.
The 13 leaders of the State Railway Union of Thailand (SRUT) are due to face trail on 11 November in charges related to a health and safety campaign they conducted. If found guilty, they face a sentence of up to five years' imprisonment, a fine of THB20,000 and termination of employment by the State Railway of Thailand (SRT).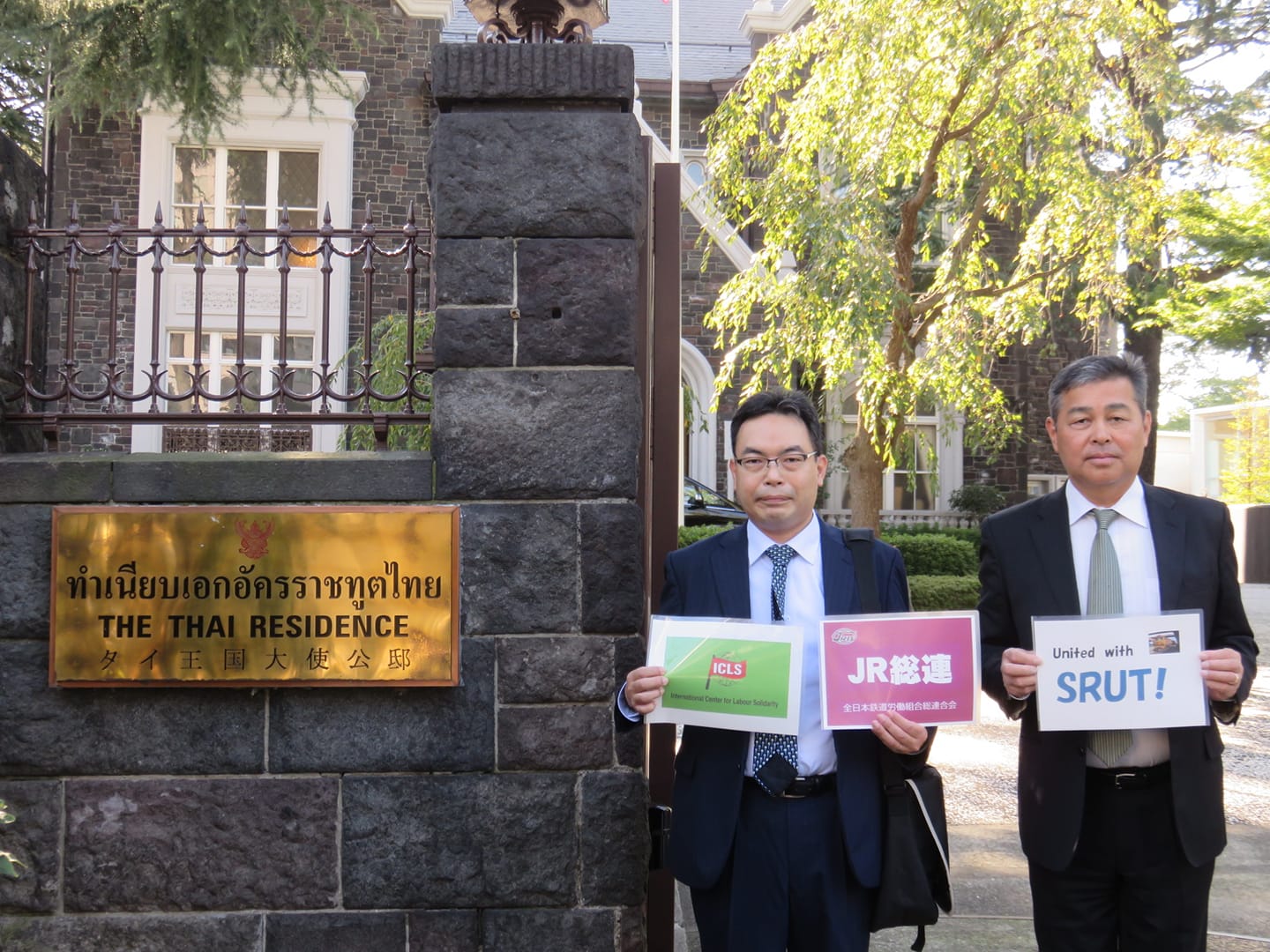 The thirteen SRUT leaders are Wirun Sakaekum, Prachaniwat Buasri, Nittinai Chaiyaphum, Sorawut Phothongkam, Thawatchai Boonwisoot, Saroj Rakchan, Sawit Kaewwan, Thara Sawangtham, Liam Mokngam, Pinyo Ruenphet, Arun Deerakchat, Bunjong Bun-net and Supichet Suwanachatri.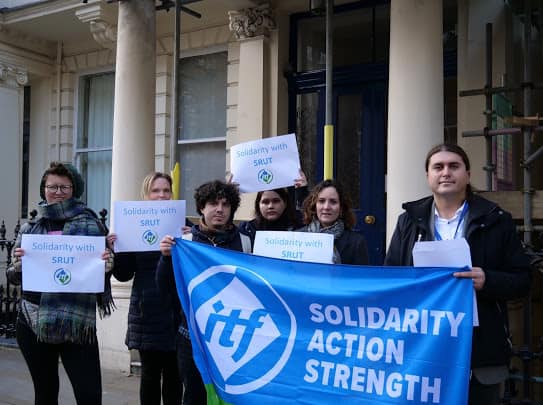 The ITF and its unions delivered a letter to Thai embassies addressed to the prime minister calling for:
immediate intervention in the SRUT case to show that Thailand respects international labour standards

implementation of the recommendations by the ILO Committee on Freedom of Association in its report on the case: Drop the charges against the 13 SRUT leaders; urge the SRT to withdraw the fines and reimburse the seven SRUT leaders for monies deducted; ensure that they receive full compensation for lost wages and benefits which they have not received since their reinstatement; amend Thai labour law to conform with the principles of freedom of association