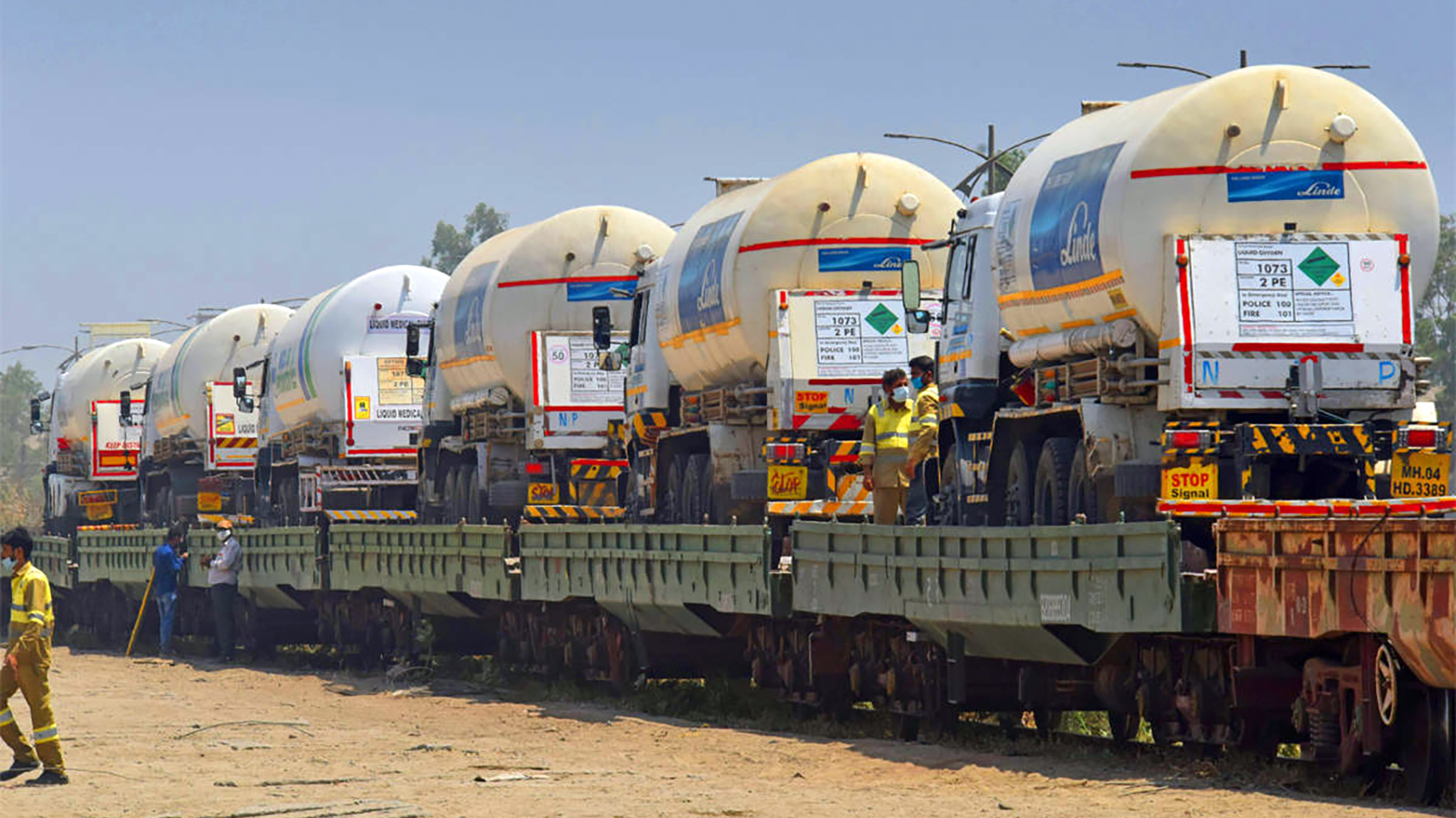 We stand in solidarity with the people of India, as the second wave of Covid-19 devastates the country. What is happening in India concerns us all - hospitals are overwhelmed and oxygen supplies are running out. We are witnessing a new level of crisis during this tragedy. 
People from all walks of life are making extraordinary sacrifices in the fight against Covid. As India's public infrastructure is overwhelmed by the sheer number of daily new Covid cases, people are stepping in to support each other through this crisis. India's railway system is proving more critical than ever in the fight against Covid-19. Over one million railway workers are at the forefront of transporting life-saving oxygen and medical equipment across some of the most complex terrain in the world. 
Railway workers are sacrificing themselves to keep this critical supply chain moving. Over 94,300 railway workers have contracted the virus so far, most of them at work, and more than 1,500 have died. The impact on their families multiplies these numbers and, as the pandemic sadly worsens over the next days and weeks, the numbers will multiply still more. Yet like doctors, nurses and other frontline workers, railway workers cast aside their own worries to help others.
Their determination and spirit are seeing oxygen and other critical medical supplies reach hospitals and communities around the country. Indian railways are already famous the world over, they are the backbone of its society, and never has the country needed its backbone more.
"The ITF stands shoulder to shoulder with its brothers and sisters in India, providing what support we can. And when all that is practical is our hearts and our solidarity, we offer those too," said Stephen Cotton, ITF General Secretary.
"Over and over throughout this pandemic, we have seen the poorest people in our societies suffer the most from Covid. We acknowledge the work of our Indian affiliates, and the sacrifices of their members, to continue to keep the railway moving to get urgent medical supplies through to people in desperate need."
"When this crisis is over, as it will be one day, the railway workers incredible service to the public of India will be remembered. They have literally kept the country breathing." said Cotton.
Our thoughts remain with everyone in India, the ITF remains ready to support the relief efforts in the country.