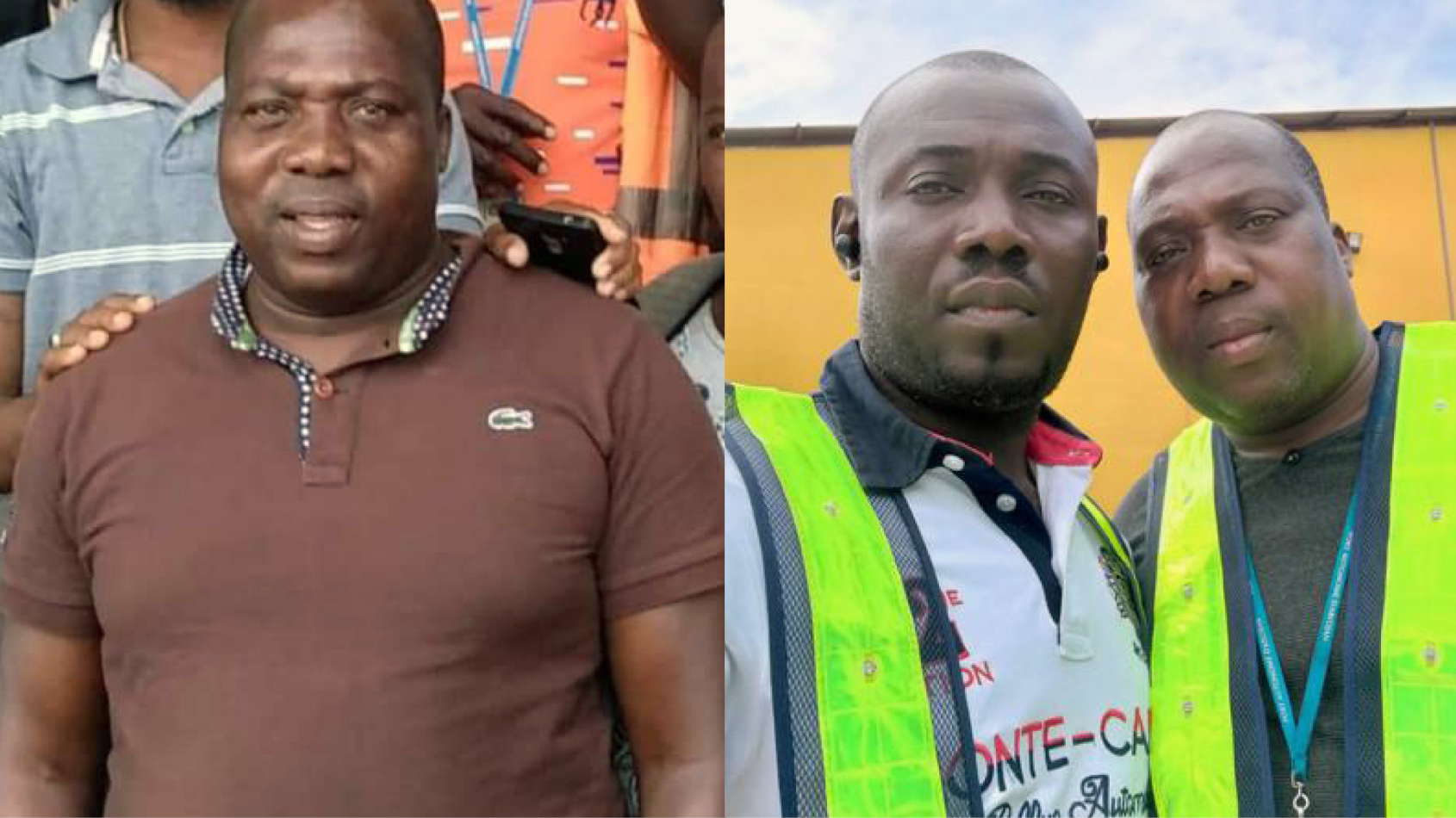 It was with much sorrow and anger that the International Transport Workers' Federation (ITF) heard of the brutal murder of our comrade and brother Konan Kouassi Bruno, Deputy General Secretary of Collectif National des Dockers et Dockers Transit pour la Defense de Leurs Droits (CNDD): a key ITF Dockers' Section affiliate in the Côte d'Ivoire.
We understand that an investigation is currently taking place but early indications that his death was an assassination are deeply concerning.
Without hesitation the ITF Dockers' Section offers our full and unconditional solidarity to Brother Konan Kouassi Bruno's union and our most sincere condolences to his family and loved ones.
Brother Konan Kouassi Bruno was an inspirational trade unionist and a true internationalist. It seems like only yesterday that he was bringing affiliates together and making a real impact at the ITF Congress 2018 in Singapore. Only last month he was making plans for transport workers at the local National Coordinating Committee (NCC) meeting.
A very committed, loyal and devoted comrade who was highly regarded by all who worked with him. The ITF Dockers family reaches out across countries, regions and continents with an unspoken understanding: touch one, touch all. We are all touched by this act of barbarity.  
It is unacceptable to the international dockers community that trade unionists, port workers and transport workers more generally are still not safe from threats and intimidation and are subject to violent crimes and assassination.  
The Ministry of Transport and the government in the Côte d'Ivoire need to rectify this dangerous situation with some urgency. Once we ascertain all the facts and discuss this extensively with our comrades in the region, we will consider a request for an urgent intervention from the ILO DG and/or the UN Special Rapporteur on Extrajudicial Killings. Moreover, the ITF will assist in whatever way it can to secure justice and a safe working environment for our sisters and brothers in the region.
We urge the Côte d'Ivoire and the judicial authorities to conduct the investigations needed to ascertain the facts and prosecute those responsible with the full force of the law.
The Dockers' Section asks our comrades in the region to convey our sincerest condolences and respects to the family of Brother Konan Kouassi Bruno. We understand the heartbreak and grief this must have caused, though we are determined that his death will not be in vain.
Therefore, it needs to be recognised that even in the face of grave threats, intimidation and assassinations we stand committed to fighting for basic trade union rights: the freedom of association, the right to collectively bargain and the right to strike. Ensuring these human rights are protected is what defines us. No one should be targeted for their trade union activities, either by governments, employers or criminal interests.
"It is with anguish and sorrow that we have learnt of the death of our brother and comrade Konan Kouassi Bruno. A cowardly act against a man whose lifetime work was dedicated to fighting for the rights of dockers and maritime workers. He was a committed internationalist and true friend of the ITF. He made a difference. He stood up for his what he believed in: building the collective strength of dockers through democratic debate and hard work. His achievements were numerous and will stand the test of time. My heartfelt condolences go to his family, friends and loved ones," said ITF President and Dockers' Section Chair Paddy Crumlin.
Stephen Cotton, ITF General Secretary made clear that the incredible work done by Brother Konan Kouassi Bruno will be of colossal benefit to future generations of port workers.
"On behalf of the ITF, I offer the deep respect and the sympathies of the ITF's global family at this sad time. As well as being principled, he was talented, hard-working and an inspiration to those who came across him – this legacy will live on. Continuing his work to protect and promote the lives, rights and futures of dockers in the Côte d'Ivoire and beyond is exactly what he would have wanted," said Cotton.