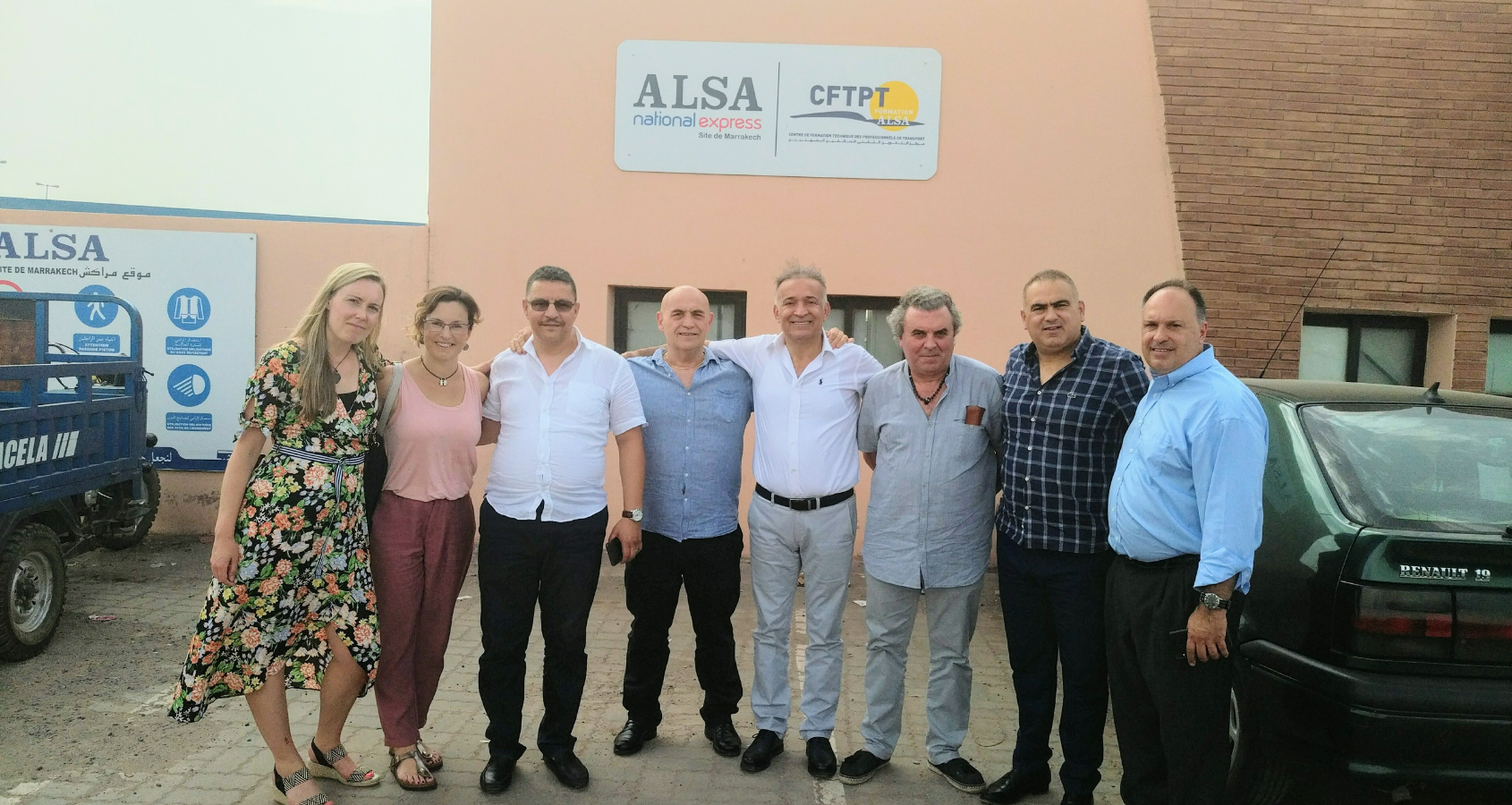 The coach company ALSA has backtracked on its earlier commitment to open industrial relations with UMT, the union representing Moroccan road transport workers.
ALSA, a Spanish subsidiary of the British company National Express, has attracted controversy over its treatment of workers in multiple countries. This week an international delegation of ITF affiliates who represent ALSA workers, including CCOO and UGT from Spain and the Teamsters from the USA, travelled to Marrakesh to support UMT in beginning dialogue with the company.
While a meeting with ALSA had been arranged for 24 July, the company management cancelled it at the last minute and claimed there was confusion over the dates. UMT and its supporting unions, along with the ITF, have delivered a letter to the company headquarters expressing disappointment at ALSA's failure to engage with its Moroccan workforce.
Bilal Malkawi, ITF Arab World regional secretary, said: "ALSA is sending an extremely poor message to its Moroccan workers: we value you less than employees in other parts of the world. Furthermore, cancelling a meeting to avoid industrial dialogue is an especially clumsy way of doing this."
"In fact, with an international ITF delegation in Marrakesh to support UMT, this has only highlighted to employees in other countries what ALSA's management will do if it think it can get away with it. ITF and our affiliates will continue to back the Moroccan workers until they enjoy the same trade union rights as their colleagues in Europe and North America."