UN DAY FOR THE ELIMINATION OF VIOLENCE AGAINST WOMEN AND GIRLS 2019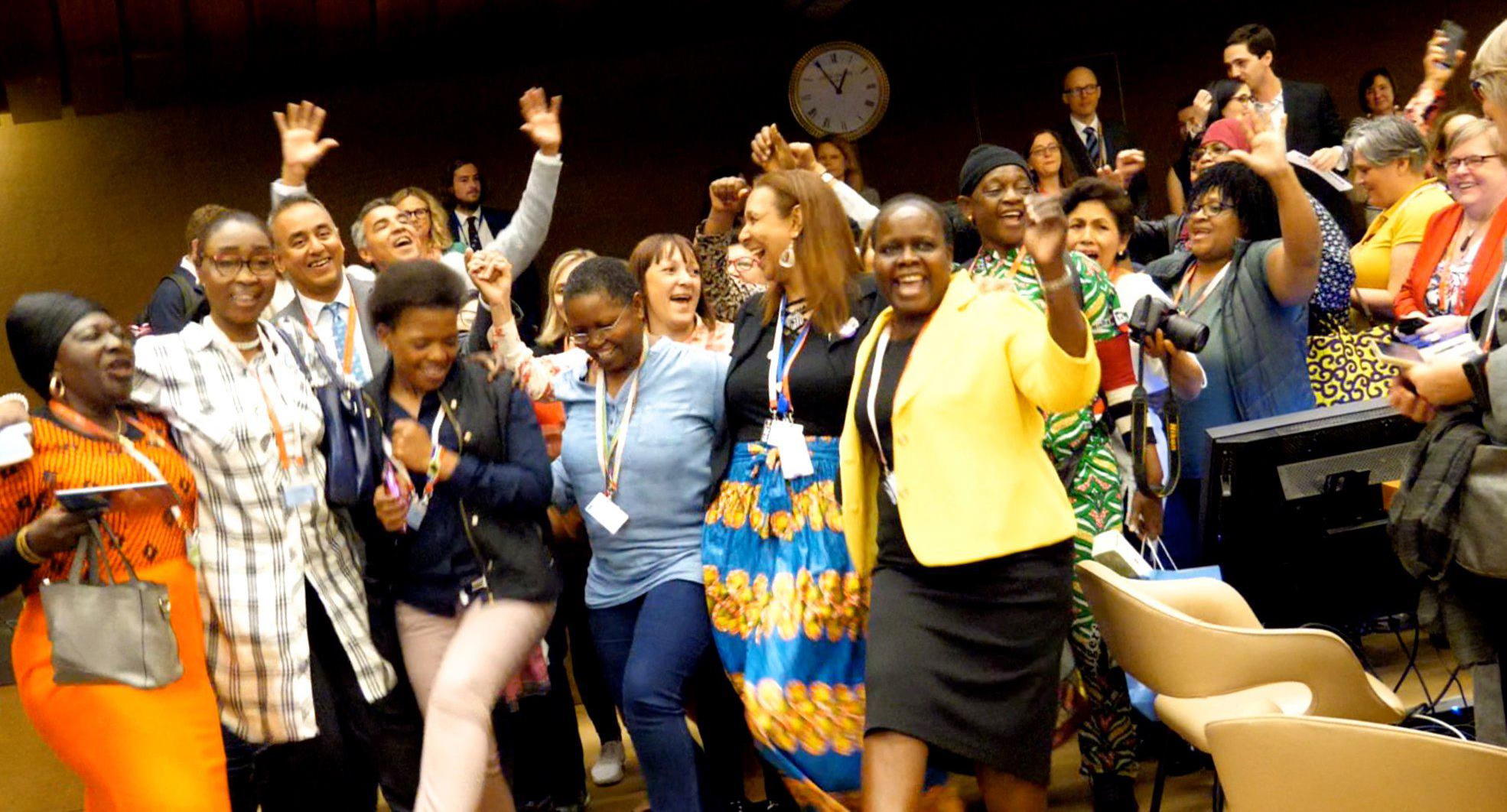 キャンペーンについて
Take action on 25 November 2019 to support the major ITF campaign to end violence against women.
We say a huge thank you and congratulations to those unions who took part in the global campaign to win an ILO Convention on ending violence and harassment in the world of work! Your contributions were an important part of the successful adoption of the Convention at the International Labour Conference earlier this year. This is a huge victory for each one of us, because we all have been part of this journey in different ways, and our collective efforts in the global campaign have paid off!
The Convention is a milestone in the global labour movement, as it has the potential to uproot century-old discriminatory practices and gender-based discrimination, institutionalised in the world of work.
Key wins for the transport sector
The Violence and Harassment Convention, 2019 (C190) is the very first law that sets a baseline at international level for taking action to eradicate violence and harassment, including gender-based violence and harassment, along with Recommendation R206.
The international standard gives a comprehensive definition of violence and harassment and clarifies that 'the world of work' extends beyond the workplace. The language includes incidents in the course of, linked with, or arising out of work – including places where the worker uses sanitation facilities, and when commuting to and from work. This is incredibly important for transport workers.
The language also addresses third-party violence, and recognises the effects of domestic violence and the need to mitigate the impact of domestic violence in the world of work.
ITF affiliates made a significant contribution – through national lobbying of governments, raising awareness, and providing evidence about the impact of violence against women transport workers. With your support, ITF Women played an important role within the workers' group to achieve language in the Convention that is critical for transport workers, particularly for women.
What next?
Our work is far from over, as the Convention will only come into force once two states ratify it within the next two years. We now need to focus on building awareness as well as campaigning for wide ratification and implementation of the Convention. More information about the ITF campaign will be shared with affiliates in due course, but let us use the opportunity of UN Day to start raising awareness and continue our efforts linked to the convention.