The COVID-19 pandemic exposed the shortcomings of the private model.
The economic impact of national lockdowns meant many privately operated systems had to be bailed out by national governments and in a few countries, Wales for example, railways were even re-nationalised as an alternative to continuing to dole out money to the private operators. Public rail investment has a huge economic multiplier effect across the economy and will aid the economic recovery post covid. 
Why it's important 
Railways are an important part of public transport and public transport belongs to all of us, it should not be in the hands of shareholders and private investors. Our railways are not a market opportunity, they exist to support our economies and societies. 
Time and time again privatisation has proven to be a failed experiment which negatively impacts both railway workers and the passengers. The negative impact of privatisation reaches into communities as non-profitable railway lines are discontinued, or fares are raised above affordability, forcibly excluding people from their right to mobility. In Europe European Union regulations have required liberalisation and privatisation for the last two decades leading to unfair competition and downward pressure on wages and conditions without delivering the promised improvements in service. During the same period, here has been a significant trend towards the development of private metro and light rail in Asian Pacific and across developing countries, often supported by International Financial Institutions. Many of these projects cost more and take longer to complete than promised, yet still fail to meet projected ridership targets or provide decent jobs. 
Public Investment  
For railways to be safe they need adequate investment. Public investment in rail and other public transport services can play a vital role in job creation, economic recovery and addressing climate change. Governments that want to move towards a more environmentally and economically sustainable transport system must implement policies for a modal shift to rail and investing in expansion of rail, in addition to electrification. State investment in sustainable infrastructure, rolling stock and expansion of services means more staff - not less. From both a social and a climate perspective, a "high road" approach to rail investment is needed (one that considers social needs together with  efficiency and impacts on job creation and economic growth). This can promote a modal shift towards green transport and provide a good quality service while creating green jobs that are both socially and economically sustainable.
International financial institutions (e.g. the World Bank and the IMF) often provide financing for the development and operation of rail and other public services. IFIs employ a model based on public-private partnerships (PPPs) and private finance, which approaches infrastructure and public services, including public transport, as means for profit-making instead of as public goods that guarantee basic rights, including the right to mobility.  
IFIs have clear mandates to support covid relief and recovery efforts. Yet, while they have responded rapidly to the pandemic, they are needlessly pushing countries towards fiscal austerity to ensure that they can meet external debt payments. 
 IFI priorities should be reoriented to support public investment in railways alongside other infrastructure and public services.
Why it's important 
Government bailout and stimulus packages must include rail, but with positive environmental and social conditions, rather than conditions that enforce staff cuts and restructuring. Post covid, rail unions and the ITF are making the case for governments to properly invest in rail - both passenger and freight. In passenger, ITF is lobbying for investment under the 'Future is Public Transport' campaign and joining forcing with C40 Mayors in various cities to make the case for a modal shift. Where investment has been provided by IFIs ITF is demanding that it be used to support public investment, ownership and operations and include strict environmental, social and labour safeguards.  
In freight, investment is required along with policy decision to support a modal shift from road to rail, retention of staff to ensure the safe operation of freight trains as they increase in usage is essential. 
Our demands 
Public ownership

of rail as a public good, and an

end to all rail privatisation

.  
Unitary rail systems

with infrastructure, rolling stock and operations all owned by one public entity.  

Rail services should be democratically planned and operated towards the goal of supporting equal mobility rights for all 

Profits must be reinvested for the benefit of the public (no shareholder dividends). 

Public financing

of rail,

with profits reinvested back into rail, green transportation, or returned to public funds.  

Collective bargaining with trade unions

to determine the transport and other needs of workers, passengers and communities.  
All public investment and spending must

guarantee freedom of association

, collective bargaining and labour rights throughout the supply chain. 

Government must negotiate with trade unions to develop long-term investment plans, which recognise rail's key role in de-carbonisation and economic recovery 

Governments must invest in rail to make it a viable alternative to travel by private car 

Governments should more strictly regulate other modes and financial incentives   

 Governments should promote the use of rail over private car or flying sort distances through public awareness campaigns and  provide incentives such as  subsidised fares and free transport to over 60's, under 18s and for everyone on public holidays. 
We demand that Governments establish mechanisms by which users, workers and civil society can participate actively in policy and decision-making in relation to the prioritisation and financing of railways and the wider public transport network, and to ensure there is financial transparency. 

We demand

public funding models

where local and national governments look for opportunities to fund public transport through general budget transfers, earmarked revenue from road, fuel and construction taxes, Public-Public Partnerships (PuPs) and other public models. 
 What unions can do 
Use case studies to demonstrate to governments the negative impacts of privatisation ((link to Trade union responses to privatisation report) 
Read examples of how unions have fought privatisation and won (link to Trade union responses to privatisation report)  

Download and disseminate ITF's Safe and Sustainable rail leaflet amongst workers and passengers

(to be made)

 

Use the

People's Public Transport Policy

for negotiations and lobbying for public ownership of passenger rail 

Use the evidence of how privatisation negatively impacts rail freight (to be made, using points in ETF freight document) 

participate in

The Future is Public Transport Campaign

 
Use ITF's

policies and demands

for lobbying for public investment in and a modal shift to public transport 

Negotiate for worker voice in decision making on financing public transport  

Use the ITF toolkit on IFIs (to come from Womens team) 

Use case studies of where cuts to staffing in rail has had a negative impact on safety (collect and collate examples) 
Use ITF Policy on Sustainable Funding to ensure financial support from IFI's works in favour of workers and communities  
Connected
news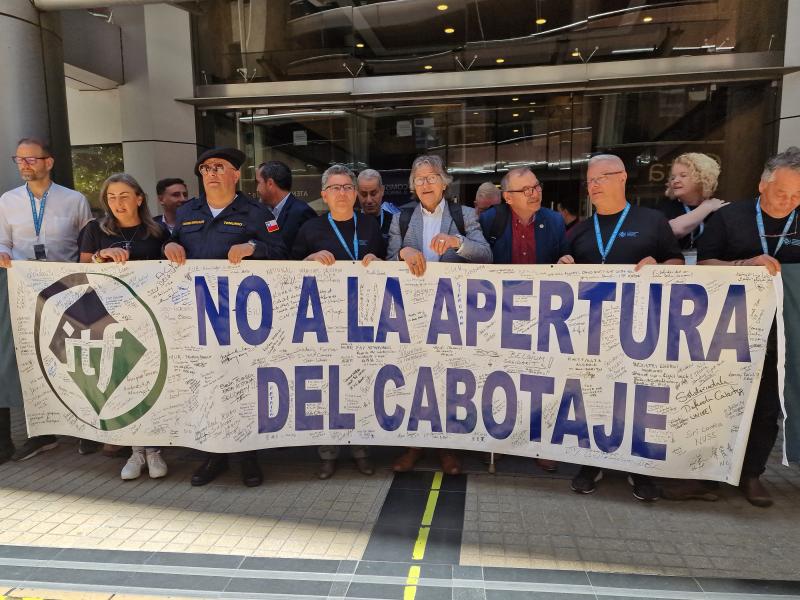 news
Press Release
07 Dec 2023
7 December 2023, Santiago – Delegates from across the world at the International Transport Workers' Federation (ITF) dockers' and seafarers' conferences in Santiago, Chile, joined with Chilean trade
resources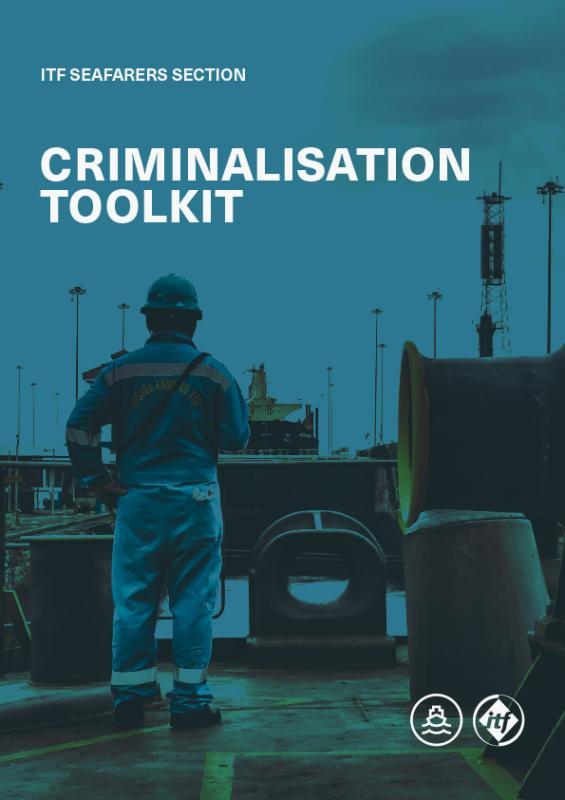 Criminalisation is one of the most serious problems facing seafarers today. When there has been a maritime accident, or a pollution infringement, seafarers have often been detained and denied access