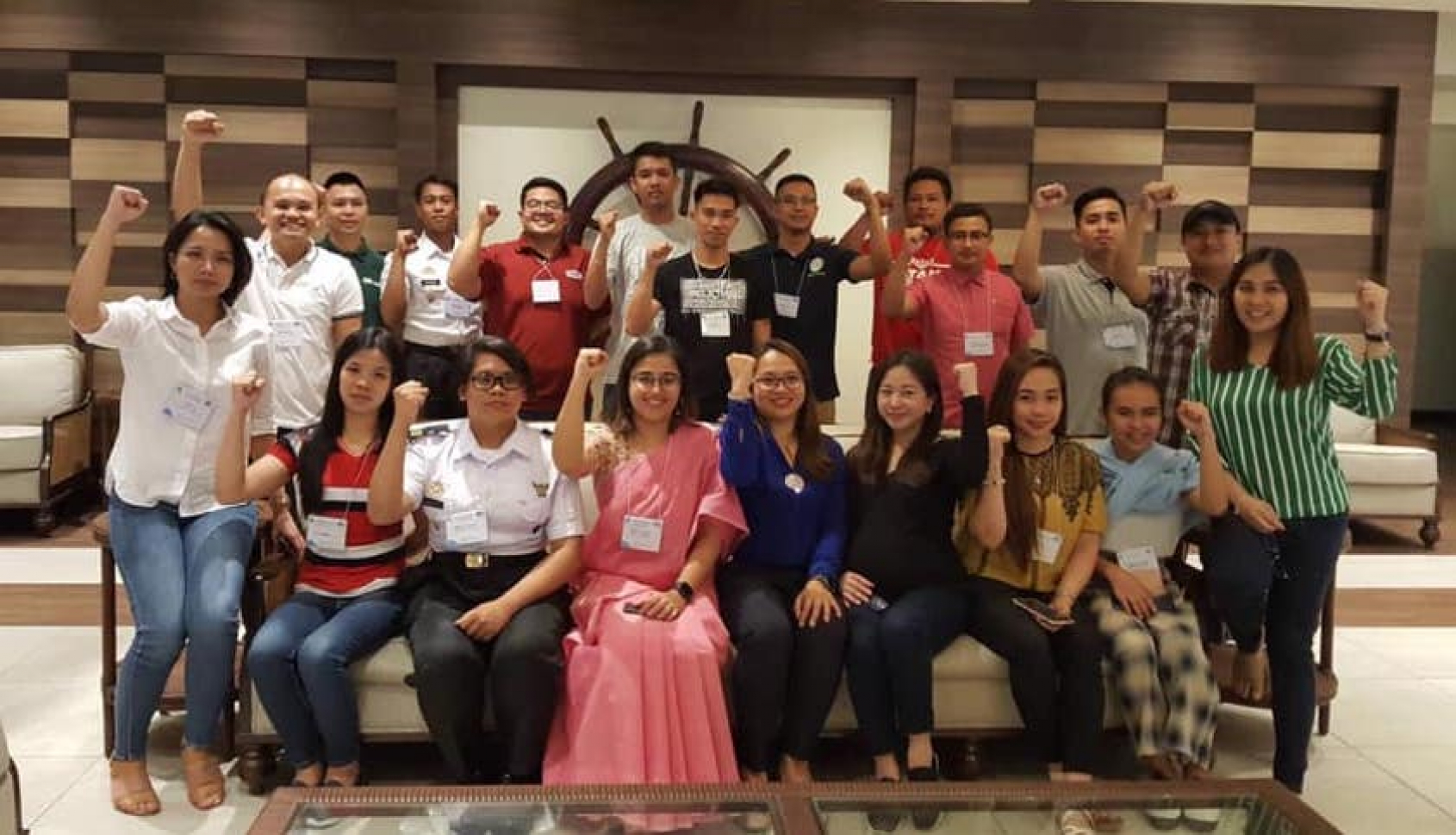 Young ITF activists have come together in the Philippines, as part of a workshop to develop tactics and skills to increase the role of young workers in their unions. 
It is part of a project from the young transport workers' department, in coordination with the union building team, to strengthen and build young workers' representation and democratic leadership in their unions. The aim being to achieve union sustainability and establish functioning regional solidarity networks. 
Young workers from the Associated Marine Officers' and Seamen's Union of the Philippines, the Associated Labor Unions, the Port Workers' Union of the Philippines and the Bagong Kapisanan ng mga Manggagawa sa Philippine National Railways met from 12 to 14 March in Manila.  
They concluded by launching the Youth Network of Philippines structured around the term RISE:  
Representing young workers and their issues 
Information sharing 
Solidarity, standing up for our comrades 
Engaging young transport workers in trade union activities 
During the workshop, supported by the Friedrich-Ebert-Stiftung, the participants shared the challenges they face as young workers in their unions, and designed campaigns to activate their youth membership and tackle external challenges such as the impact of automation on young workers. 
You can see more photos and video from the workshop on the ITF youth Facebook group.