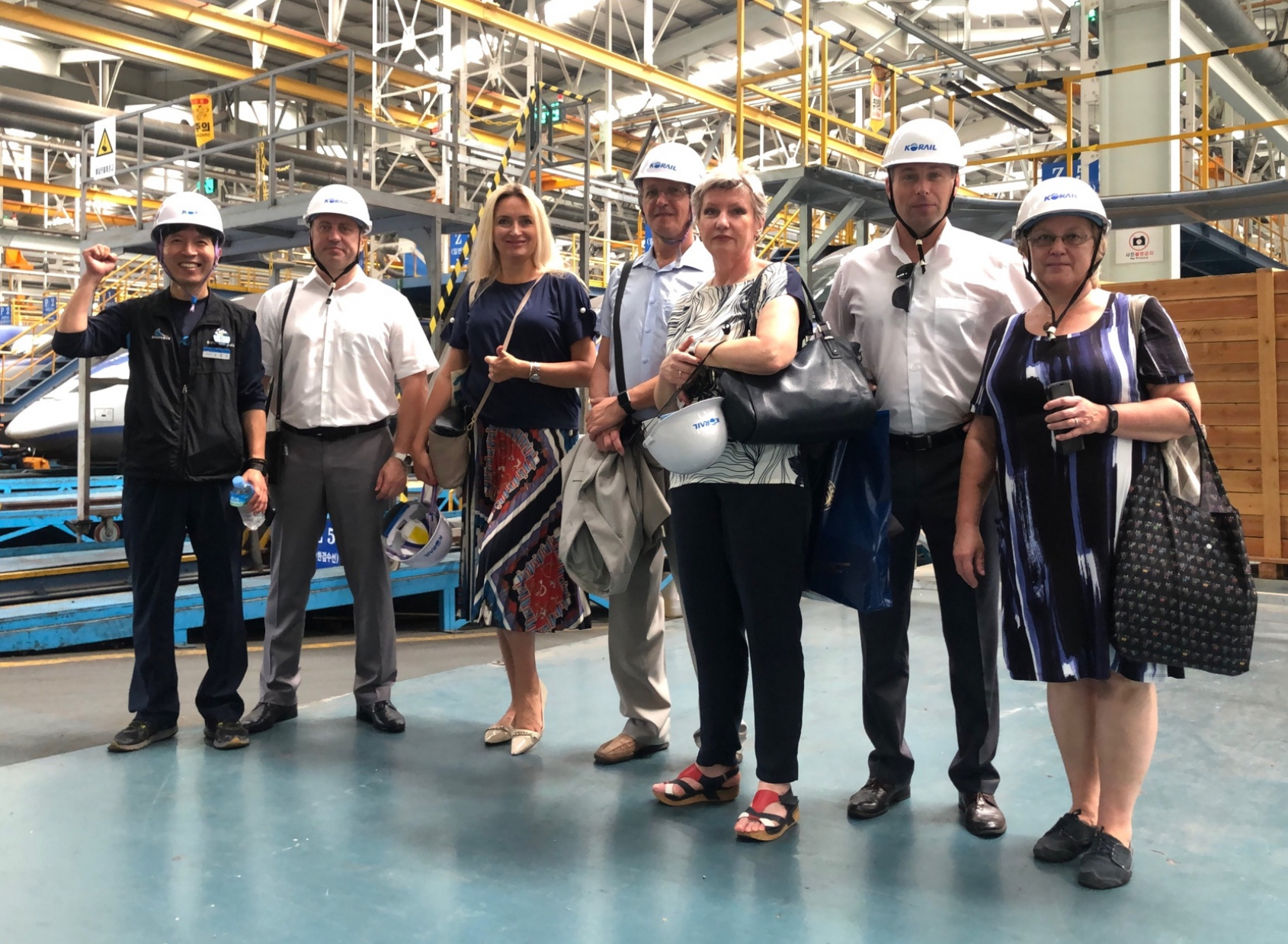 An ITF delegation has been in South Korea as rail unions in the region plan to work closely across a key transport corridor. 
The ITF railway section chair, David Gobe, and ITF inland transport section assistant secretary, Janina Malinovska, joined a delegation from the Rosprofzhel Russian railway union.  
Both ITF representatives addressed a session at the National Assembly on inter-Korea cross-border operations. 
Activists from the Korean unions, KPTU and KRWU, and Rosprofzhel met to discuss the effects of potential Korean unification and future cooperation on the trans-Siberian railway route. 
The delegation also visited the KTX Goyang train depot and marked Korean liberation day, 15 August. 
David Gobe commented on the importance of the region: "The role of transport corridors is crucial as the global economy demands the rapid movement of goods and natural resources. As trade unions we need to plan close cooperation and solidarity between unions along these corridors."
Janina Malinovska added: "We need to prepare our strategy now; identify what alliances we need and define the role of the ITF as the international platform for railway workers' unions."