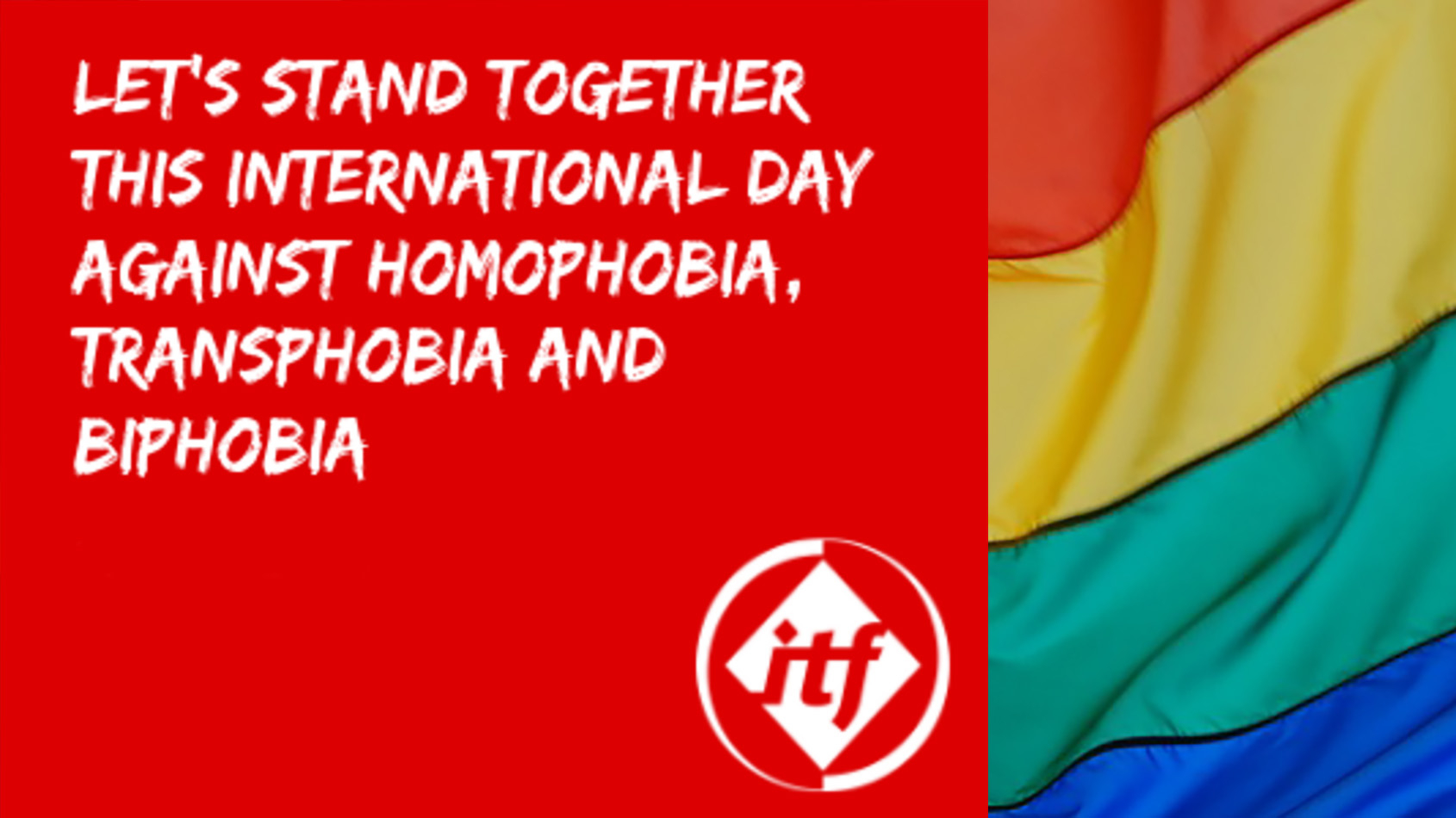 The 17 May is International Day Against Homophobia, Transphobia and Biphobia. The ITF young transport workers committee agreed unanimously to support the implementation of ITF Congress resolution five on promoting lesbian, gay, bisexual, transgender, queer and intersex (LGBTQI) trade union policies in other global union federations.
ITF young workers around the world believe passionately in promoting justice for and the protection of all transport workers. For too long LGBT+ workers have been forgotten in our fight for equality for all workers.
In the 21st century we still witness many cases of social exclusion, harassment and bullying, unfair dismissals and other ways of violating the fundamental human rights of workers' based on their sexual orientation or gender identity.
Today, we want to make it clear that young transport workers are strongly against any form of discrimination; including discrimination on sexual orientation or gender identity. 
Dorotea Zec
Co-chair of the Young Transport Workers' Committee