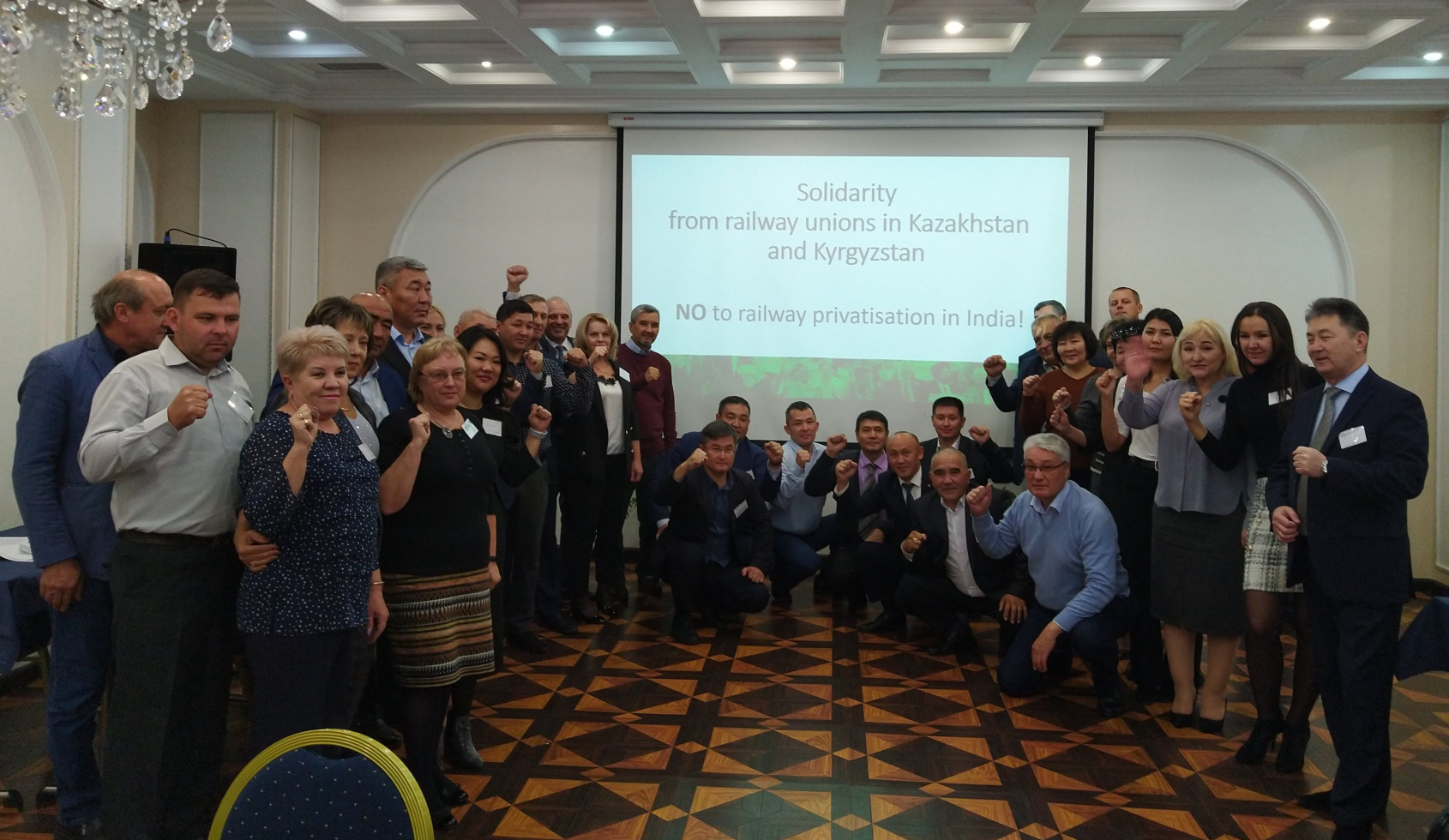 Over forty railway union activists from Kyrgyzstan and Kazakhstan have come together to share strategies on organising in restructured railway companies.
The three-day workshop in Nur-Sultan, Kazakhstan included twenty women workers and was backed by Union To Union (U2U) - the Swedish trade union movement's organisation for international development. 
The participants also pledged their solidarity with the All India Railwaymen's Federation's fight against privatisation on the AIRF protest day of 23 October. 
ITF inland transport section assistant secretary Janina Malinovska said: "The main issue for the unions during the process of railway companies restructuring is how to keep existing membership in the private companies and to negotiate with new employers. 
"Union organisers need new skills to face this new reality and this U2U projects help them."