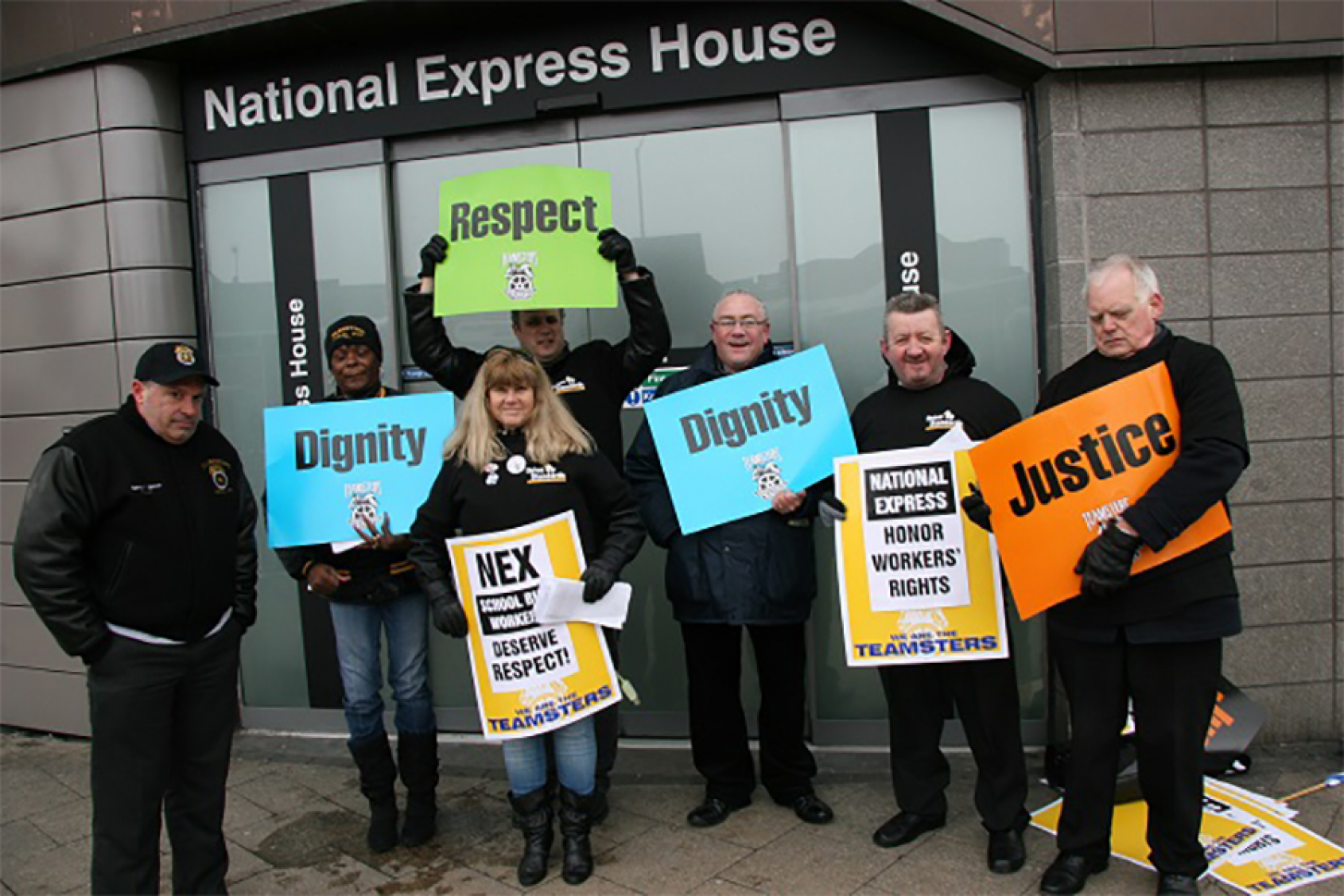 National Express agreed on 11 May to meet with the ITF and four of its unions following a letter they sent to the chairman and the group chief executive a week earlier expressing their concerns over the company's behaviour.
In their letter, the ITF, Aslef, the RMT, tssa and Unite the Union condemned National Express' failure to include on the agenda of its annual general meeting (AGM) the shareholder resolution which seeks an independent investigation into employment rights violations at its US school bus subsidiary, Durham School Services.
They, the Teamsters union in the US and other institutional and individual shareholders seized the opportunity of the National Express AGM on 11 May to denounce the company's failure to address labour rights violations and for suppressing shareholders' right to a vote on an issue of concern.
In April, the ITF named National Express as a target company under its charter on violations of workers' rights, which commits its member unions to take action against offending multinationals.
ITF inland transport secretary Mac Urata said: "Naming National Express under the ITF charter means that the Teamsters are now part of a global union campaign against the company. We hope this meeting is a starting point for National Express to engage positively with the union to resolve the problems at Durham School Services."
On 18 May, the US Court of Appeals denied National Express' case relating to the 2013 Teamsters' election victory in Santa Rosa, Florida. It demolished the company's argument, repeated by chief executive Dean Finch at last week's AGM, that the handling of a ballot box was grounds for invalidating the election, saying the claim 'borders on frivolous'. It also upheld the National Labor Relations Board's application to enforcement the order that National Express begin bargaining with the union.
Read the Teamsters' report of the National Express AGM protest. (In English only.)
Learn more about union action at previous National Express AGMs here and here.