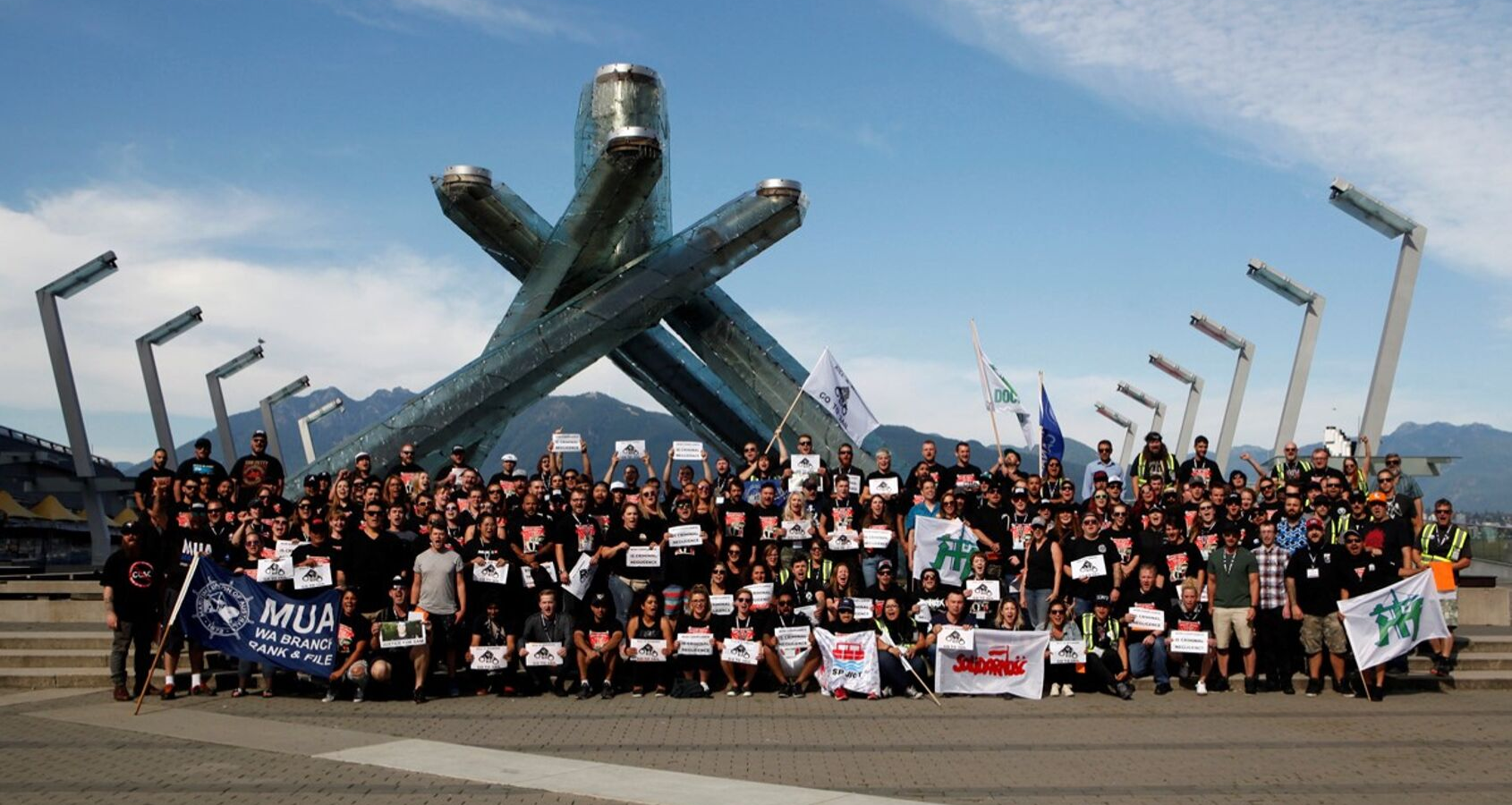 The ITF-affiliated International Longshore and Warehouse Union (ILWU) Canada held its fourth young workers' conference in Vancouver earlier this month. Aimed at raising union awareness among under-35s, this year's theme of 'educate, agitate and organise' encouraged the 180 activists to consider collective action and the importance of international solidarity.
The ITF was represented by Dorotea Zec, Croatian seafarer and co-chair of the ITF youth committee, Viri Gómez, Canadian docker and youth representative on the dockers committee, Courtney Pecquex of the dockers section and ship inspector Nathan Smith.
The global delegation also included Ryan McGibbon of the Maritime Union of Australia, Marek Szymczak of NSZZ Solidarność in Poland, and Maryati Siregar and Suria Usmansyah of SPJICT in Indonesia. ILWU activists heard from them about Jakarta International Container Terminals and Hutchison, both of which have notorious track-records on labour standards and health and safety violations.
Participants also engaged in a rally to highlight ILWU Canada's 'kill a worker, go to jail' campaign, organised in response to the rising death-toll of Canadian dockers and some companies' blatant disregard for national health and safety standards. To ensure that dockers go home safe at the end of their shifts, ILWU is demanding that killing a worker should carry serious consequences including jail-time for criminally negligent employers.
The conference has played a key role in developing the next generation of maritime union leadership. Ms Gómez first participated two years ago and was subsequently elected to co-chair the ITF young dockers committee. Dan Kask, co-founder of the Docker Podcast, first participated six years ago and is now second vice-president of the ILWU.
"This conference has been a successful launching pad, not just for myself but for many others who have gone on to play key roles in their union. Its measurable results showing why it is important for our union to build a youth movement," Kask says.
The conference ended with elections to the ILWU Canada youth committee. The ITF dockers section would like to thank the outgoing committees and congratulate their successors. We look forward to pushing together for fair labour standards over the next two years.
Thank you to Isaac Baidoo (local 500), Danielle Phelan (500), Tyler Gerard (502), Ashley Bordignon (502), Viri Gomez (519), Stef Flores (54 and international delegate).
Welcome to Tereza Tacic (local 500), Tyrel Ratich (500), Bryan Delwo (502), Lateesha Myers (502), Paul Gill (502), Brittni Hodson (508) and Alexander Fernandez (29 and international delegate).