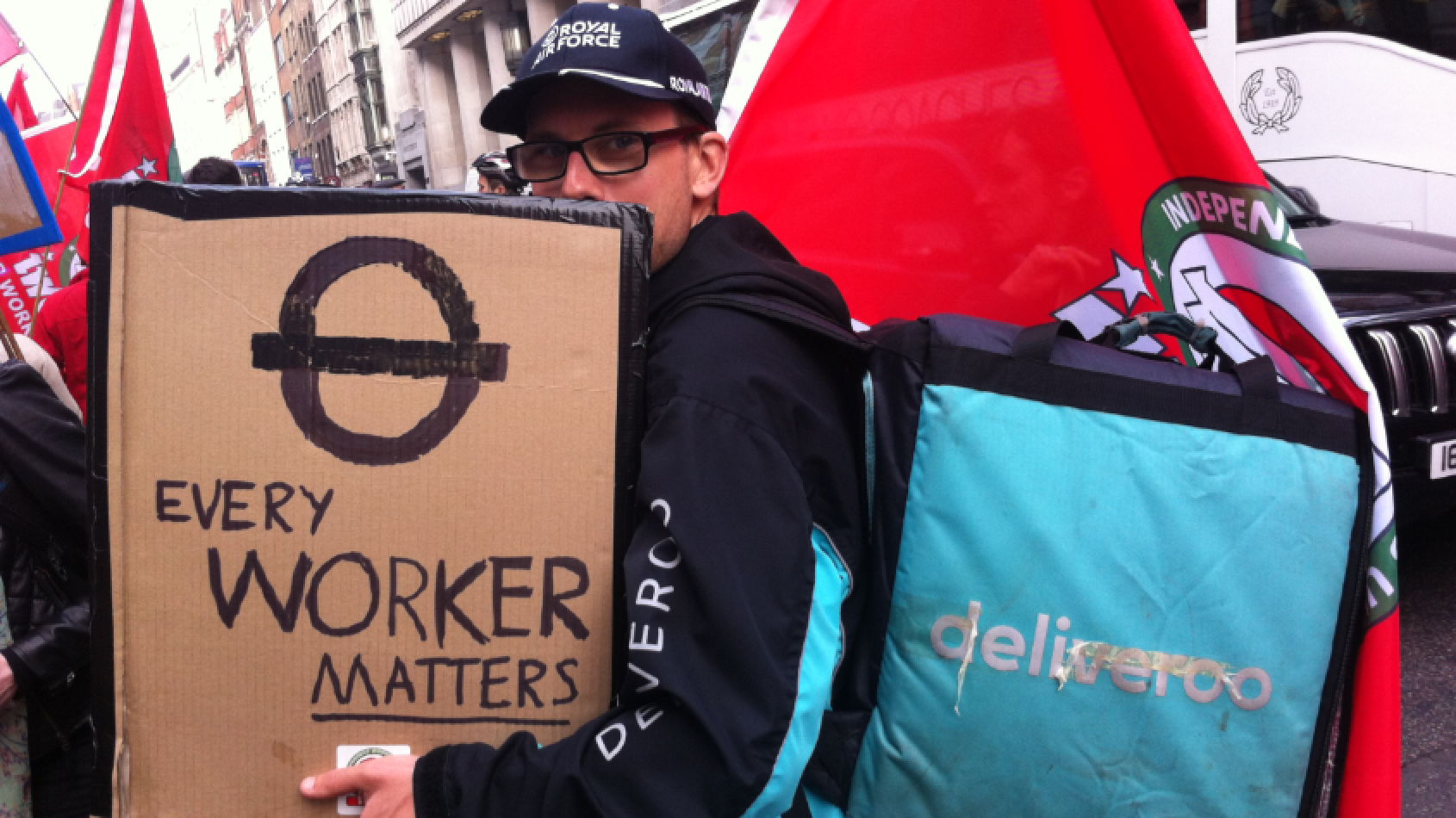 Statement from ITF General Secretary Stephen Cotton
Regulation for workers' rights being considered in the European Union and by courts in the United Kingdom have the potential to level the playing field for millions of gig economy workers across Europe.
As the global union federation that represents almost 20 million transport workers, we know that unless gig economy companies recognise their workers as genuine employees, workers will continue to be exposed to more exploitative working conditions and reduced rights at work.
We welcome the Court of Appeal decision in the Netherlands this week that recognised Deliveroo workers as employees. Despite attempts by gig economy companies to misclassify their workers as independent contractors, courts - including the Supreme Court in France - are increasingly recognising direct employment relationships.
The looming decision of the UK Supreme Court in the case of Uber BV vs Aslam and others is another important ruling that will shape the future working conditions for app-based transport workers.
For gig workers, these decisions mean that they can finally enjoy fundamental worker rights including the right to occupational safety and health, freedom of association and collective bargaining, as well as access to sanitary facilities and protections against violence and harassment at work. Rights that keep people alive.
These decisions also mean that workers are able to access sick pay, maternity-paternity leave, pensions, social security and other protections provided by employers.
It is positive that some gig economy employers, such as Just Eat and Foodora, have recognised their workers' employment status, and sat down with unions to agree conditions that provide both flexibility and decent work. This is the future for an economy that benefits everyone.
We welcome Uber's admission in its 'A Better Deal for Platform Workers' that gig workers and their representatives have the right to be heard, have their concerns acted upon, and that workers deserve equal social protections to their peers in more traditional industries.
However, what Uber proposes in its white paper is law reform that would effectively give marginalised and vulnerable workers lower standards than what would normally be afforded to them as employees. This fundamentally misses the point. Existing employment law frameworks already provide these protections. Uber can itself choose to do the right thing and stop engaging in disguised employment relationships with drivers and riders. A company-authored Prop 22 model is not the answer for California or Europe.
Uber is just one example of a company who is yet to turn its rhetoric into action.
Gig economy workers are not recognised as employees by most on-demand gig economy companies. The majority of gig economy companies still refuse to recognise and negotiate with trade unions and are able to evade paying the taxes that other transport providers do. 
The ITF issued 10 gig economy principles aimed at employers and policymakers to ensure that gig economy workers aren't left behind, and that their human rights are respected and protected. These principles highlight the serious flaws of a predatory business model that relies on stripping workers of basic protections, principles and rights at work.
We call on all gig economy companies to follow the example of their socially responsible peers and recognise their workers correctly as genuine employees. It is time for the gig economy companies to emerge from behind the platforms and recognise that they can bring their products to the market but not at the cost of respect and dignity for the workers and communities that deliver their profits.
Photo credit: War on Want