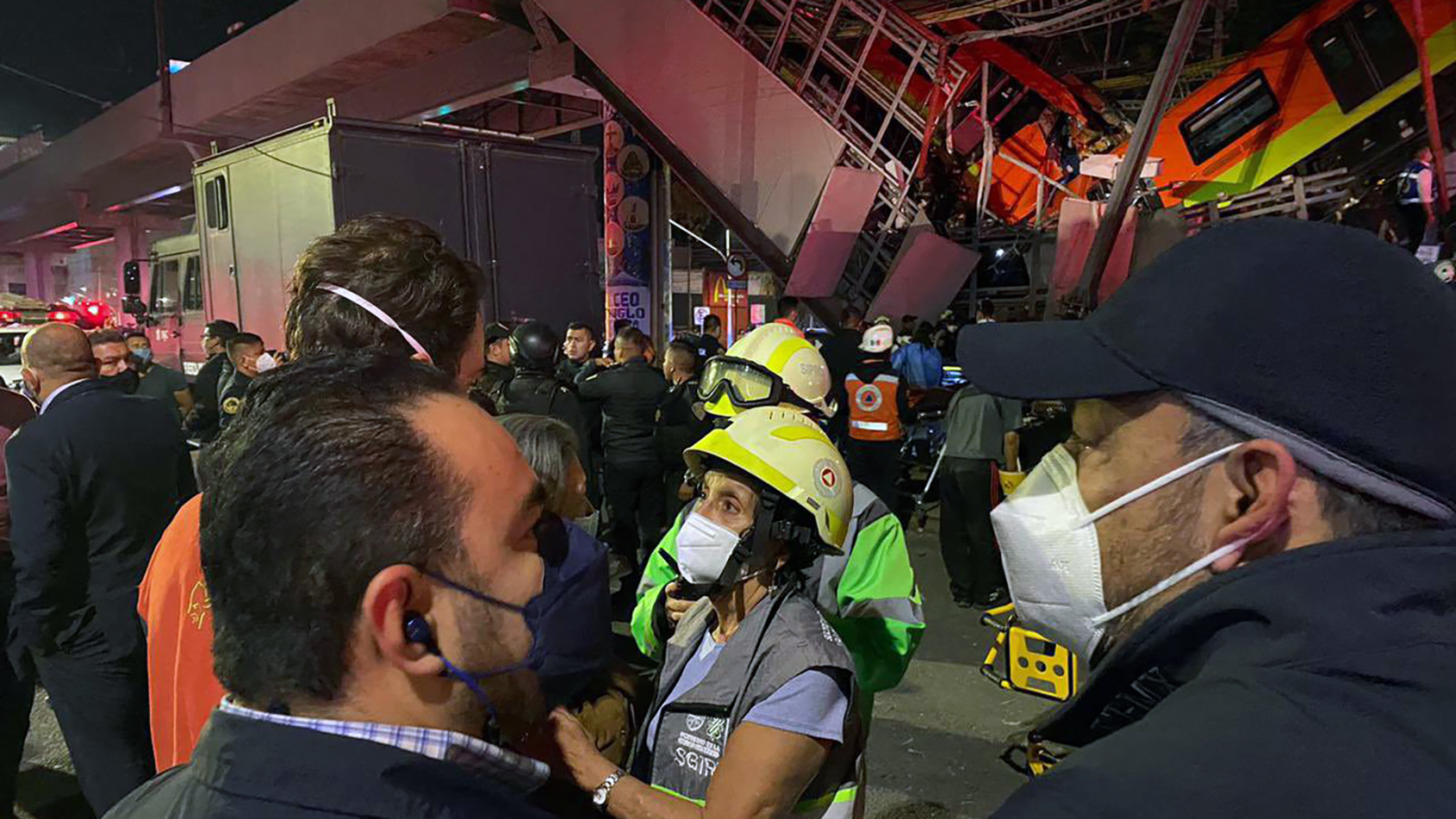 People living near the site of the fatal overpass collapse that happened in Mexico City on Monday warned authorities of bulges in the walls of the underpass and severe vibrations more than a year before, according to El Universal.
"We knew that this was going to happen sooner or later," a neighbour told the Mexico newspaper.
At least 23 have been killed and around 70 injured when the overpass on Mexico City Metro Line 12 collapsed as a train went over, news outlets have reported. The tragedy happened at around 10:30pm local time on Monday.
The ITF and its affiliate Sindicato Nacional de Trabajadores del Sistema de Transporte Colectivo (SNTSTC) have today demanded an immediate investigation into systematic failings that affect the safety of structures on the Mexico Metro.
Carriages were left dangling from the overpass with people still inside which slowed rescue efforts. One person trapped in a car travelling beneath the underpass was freed and has been taken to hospital.
"Our thoughts and prayers are with the families of those affected by the crash," said Stephen Cotton, ITF General Secretary.
SNTSTC has confirmed that tragically only passengers were dead or injured, the driver nor any train crew were physically harmed in the collapse.
Mexico City Mayor Claudia Sheinbaum told reporters the cause of the accident was being investigated, but it appeared a girder had given way as the train passed over.
The construction of Line 12 was plagued by complaints and accusations of irregularities, according to USA Today.
Bus and trolley bus workers have stepped up to provide extra services as Line 12 is likely to remain closed for some time.