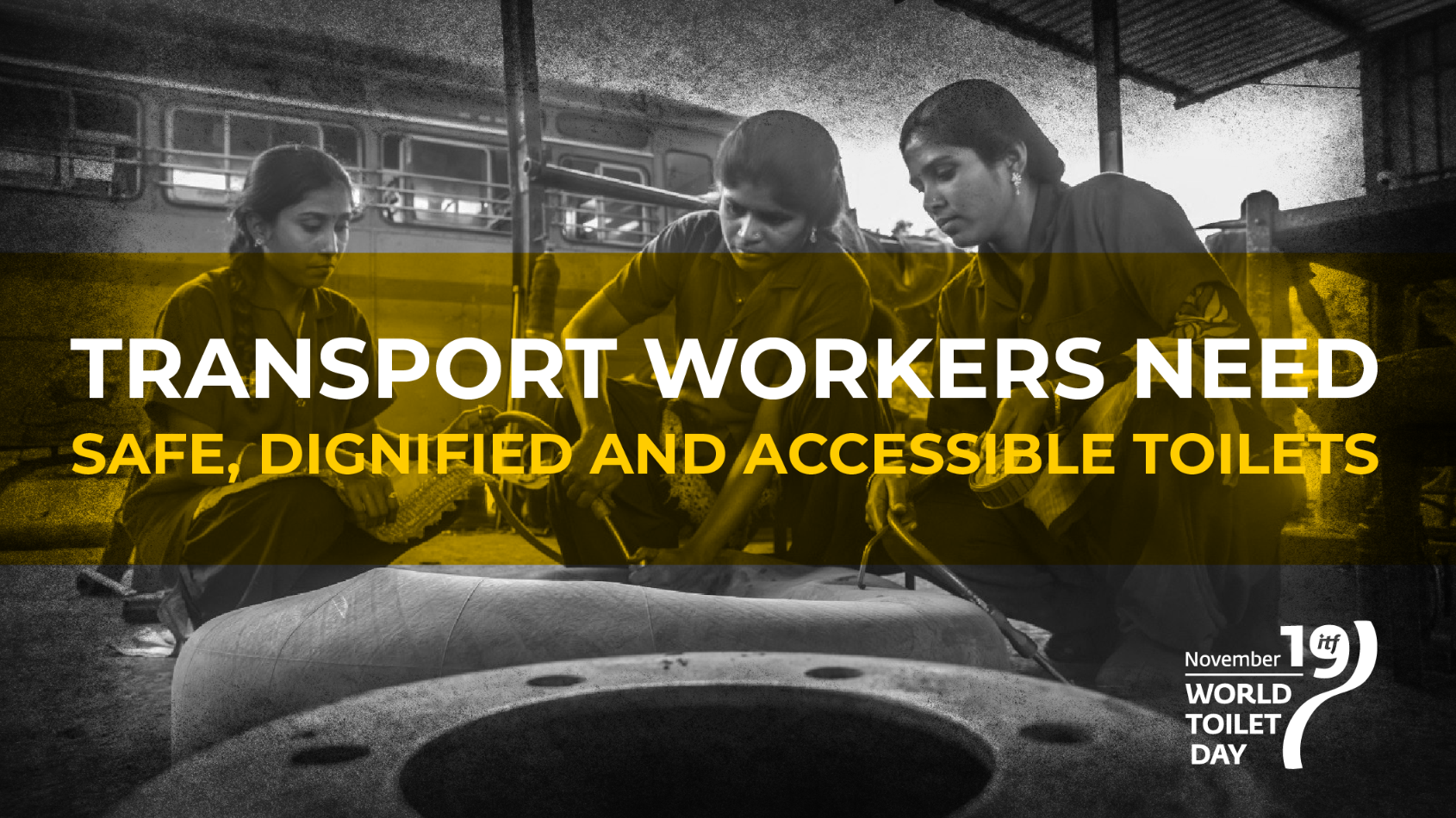 Today, 19 November, is World Toilet Day. While some of us still in employment can work from home, most transport workers are not afforded that luxury.
They work day in and day out to keep the world going, but all too often are denied the right to proper sanitation facilities. Is it right that we thank our vital workers by denying them vital services?
Access to sanitation for transport workers is as much about curbing Covid-19 as it is about dignity. ITF General Secretary Stephen Cotton explains why you should care in this piece in the Equal Times.