View biographies for the ITF Leaders and Chairs below
 
Stephen Cotton, ITF general secretary
Stephen Cotton is the general secretary of the International Transport Workers' Federation (ITF) – a global union federation of 665 trade unions representing over 18 million workers in 147 countries in the seafaring, port, road, rail and aviation sectors. He was elected to the position at the 44th ITF Congress held in Singapore in 2018.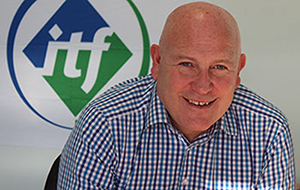 Cotton joined the ITF in 1993 as the head of the agreements unit in the maritime section. He was later promoted to the position of assistant secretary of the special seafarers' department (SSD), secretary of the SSD and maritime coordinator prior to his appointment as acting general secretary in October 2012.
Under Cotton's leadership of the ITF's maritime section, significant achievements were made that have positively impacted the maritime industry and bettered the lives of seafarers. Under his tenure, the ITF inspectorate expanded from 35 to 147 inspectors and contacts, and ships covered under ITF collective bargaining agreements increased to over 12,000 from less than 2,000. Cotton oversaw major Flags of Convenience (FOC) policy changes and led the introduction of 'Oslo to Delhi' and Mexico City policies, which laid the foundation for the landmark 2006 signing of the International Labour Organization's Maritime Labour Convention (MLC) – establishing a set of international minimum standards enforceable by international law.
Throughout his career at the ITF, Cotton has sought to improve the operations of the ITF, focusing on building affiliates' power and streamlining the operations of the secretariat in order to make a real difference in the lives of transport workers and influence lead industry players in the transport sector. Under Cotton's leadership as general secretary, the ITF has transformed into a proactive campaigning organisation allowing the ITF and its affiliates to secure industry-leading contracts and protocols with key multinational companies in the transportation sectors, including aviation, maritime and road transport.
In 2014, Cotton received the United Seamen's Service (USS) Admiral of the Ocean Sea Award (AOTOS), the maritime industry's most prestigious award, in recognition of his work for defending the well-being and fair treatment of seafarers around the world.
Cotton is a trustee of the ITF Seafarers' Trust, the International Maritime Training Trust and serves on the United Seaman's Service governing body.
Paddy Crumlin, ITF president
Paddy Crumlin has been the Maritime Union of Australia (MUA) national secretary since 2000, Dockers section chair and International Transport Workers' Federation president since 2010. Paddy sits on the ACTU Executive Board, is an Executive Member of International Transport Workers Federation, Delegate of International Labour Organisation and Trustee of ITF Seafarers' Welfare Trust.
Paddy has wide involvement in the port authority, towage, shipping, hydrocarbon, diving, cruise ship and stevedoring industries in Australia and internationally.  He also keeps a watchful eye on the retirement funds of MUA members as Chairman of the Maritime Super Pty Limited and took up a position as Vice-Chair of the Committee on Workers Capital (CWC) in 2015.
In addition to his global work with the ITF, Paddy has also represented international seafarers at the International Labour Organisation on maritime conventions for over 15 years in a senior capacity. In that period, Paddy played a central role in bringing about the introduction, and ratification in 2006, of the Maritime Labour Convention, which is widely known as the "seafarers' bill of rights" because it establishes minimum working and living standards for all seafarers on ships across the globe. He played a key role in establishing the International Bargaining Forum (IBF), which brings together every two years the ITF and the international maritime employers that make up the Joint Negotiating Group (JNG), with the end result being a framework agreement that ITF-affiliated unions advance in local negotiations with companies in their own country.
David Heindel, ITF Chair Seafarers
David Heindel has been the secretary-treasurer of the Seafarers International Union; Atlantic, Gulf, Lakes and Inland Waters District/National Maritime Union, since February 1997.
In August 2002, he was elected vice chairman of the International Transport Workers' Federation's (ITF's) Seafarers' Section. Since then, he extensively has worked – both domestically and as part of U.S. delegations in international forums – with the U.S. Department of Homeland Security, the International Labor Organization and the International Maritime Organization on
shipboard and port-security issues as well as the international project for a new Seafarers Identity Document. He helped protect mariners' rights under the International Ship and Port Facility Security Code (which took effect July 2004), and continues to lead the ITF's delegates at the International Bargaining Forum which secures new agreements for tens of thousands of mariners worldwide .
During the ITF Congress in August 2006, he was elected to a four-year term as first vice chair of the Seafarers' Section. At the ITF Congress in August 2010, he was elected chair of the ITF's Seafarers' Section, thereby becoming only the second American ever to hold that post. He was re-elected at the ITF Congress in August 2014.
Heindel began his career with the SIU in 1973, when he graduated from the program for entry-level mariners conducted at the union's affiliated training facility in Piney Point, Maryland. He primarily sailed aboard deep-sea vessels as a member of the engine department, before coming ashore in 1980 to work as a patrolman in his native New Orleans. Among the other jobs he has held with the union are patrolman at the SIU halls in Philadelphia and Baltimore, port agent at the Philadelphia hall and assistant vice president of the SIU's Gulf Coast Region.
In 2015, he was appointed to the U.S. Labour Advisory Committee for Trade Negotiations and Trade Policy.
Tony Sheldon, ITF Chair Road Transport
Tony Sheldon is national secretary of the Transport Workers Union (TWU) in Australia. As TWU national secretary, Tony led the widely praised TWU 'Safe Rates' campaign, where his negotiation skills and leadership of the TWU's campaign were instrumental in garnering community and political support for the Road Safety Remuneration Act 2012, landmark legislation which is aimed at improving safety and conditions in the road transport industry. Under Tony's leadership the TWU has led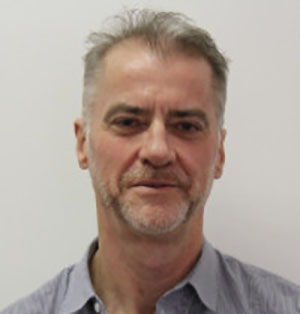 campaigns for the future for the Australian aviation industry.
 
In 2014 Tony was elected chairperson of the International Transport Workers' Federation Road Transport Sector. In this role Tony continues his pursuit of building a safe and fair transport industry where workers have and use their collective power guided by clear, strong principles.

In October 2015 Tony successfully led a delegation to the United Nations labour body, the International Labour Organisation, to secure support for a plan based on the Australian Safe Rates model to tackle unfair and unsafe remuneration as the root cause of the high global death toll in trucking.
Born in Caringbah, Sydney, Tony attended De La Salle College (Cronulla, NSW) and is proud father to Liam and Lily. He has completed postgraduate studies in Industrial Law at the University of NSW and is a graduate of the Harvard University Trade Union program. He worked as a cleaner, bartender and garbage collector, and his professional union activity began in 1988. He joined the TWU in the 1990s. He led the NSW branch of TWU from 1999 to 2008 and has been TWU National Secretary since 2006.
 
Tony serves as Vice President of the Australian Council of Trade Unions, a member of the Australian Labor Party (NSW Branch) Administrative Committee, as a Board member to TWU Super and is a former Senior Vice President of the Australian Labour Party.

Joseph Tiberi, ITF Chair Civil Aviation
Joseph Tiberi was elected Vice-Chair of the ITF Civil Aviation Section in 2014, and Chair of the Section in 2018.Joseph initiated into International Association of Machinists and Aerospace Workers (IAM) Local Lodge 1056 in New York City in 1989 when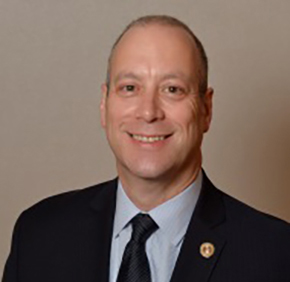 he was hired at Trans World Airlines (TWA). He worked as an aircraft cleaner, commissary driver, fleet service worker and avionics technician for the airline. Having a strong communications background, the IAM recruited him to work several large airline organizing campaigns.
In 1999 Joseph was selected to be the IAM Transportation Department's first Communications Representative. In that role he developed new and improved existing membership communications methods. He served as the principal media spokesman and coordinated membership and press communications through multiple airline bankruptcies, mergers, Presidential Emergency Boards and air and rail negotiations.
Named IAM Transportation Department Chief of Staff in March 2012, Joseph is responsible for the Department's day to day operations overseeing more than 160 collective bargaining agreements, a staff of 80 full-time representatives, three District Lodges and 146 Local Lodges.
Joseph holds a Bachelor of Arts degree from the National Labor College with a double major in Labor History and Union Leadership & Administration.
David Massiah, ITF Chair Tourism Section
David Massiah is a native of Antigua and lives in the twin island state of Antigua and Barbuda. A highly skilled trade unionist specialist with over twenty five years of experience in the field, he currently holds the position of General Secretary at the prestigious Antigua and Barbuda Workers' Union (ABWU).
A former senator of the United Progress Party (UPP) Government of Antigua and Barbuda where he represented the workers in the upper house of parliament for ten years from March 2004 to April 2014.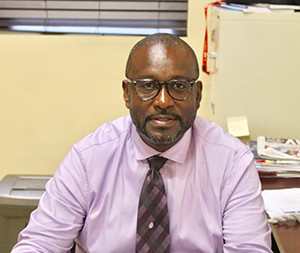 Brother Massiah served as president of the Caribbean Congress of Labour (CCL) for two terms, from 2010-2016. He also served as a vice president of the CCL from 2007-2010. At the time Brother Massiah was elected to serve as President of CCL, the organization was celebrating its 50th year of existence. He has attended and completed the ILO International Labour Standard (ILS) International Internship Course on Active Labour Policy Development at the ILO office in Geneva in 1995.
He also attended and completed courses on "Institutional strengthening" on Macroeconomic Analysis; Research & Policy Development; Project Development & Management; Training of trainers; conducted by the St. Augustine UWI-Institute of Business and organised by the Caribbean Congress of Labour, Institute of Business UWI St. Augustine and Caribbean Development Bank.
Mr Massiah also attended and completed a course in labour economics at UWI Mona Jamaica, organized by The Trade Education Union Institute at Mona and the Inter-American Development Bank (IADB) and the Caribbean Congress of Labour. In 2005 Mr Massiah attended and completed a course study in Comparative Employment Relations at Ruskin College, in Oxford, England.
What distinguishes him from others in his field of expertise is that he is very dedicated to his work and treats people as human beings seeking their best interests at all times. It is simple to explain as his love for people and workers rights is relevant in our ever changing societies. David has a special interest in helping his peers and followers succeed and believe that serving people is the best way to bring change and better communication in the workplace.
Today with his unique set of interpersonal and placid skills he uses his ability to connect with a very diverse group of people while employing critical thinking in problem solving scenarios
John Mark Mwanika, ITF Chair Urban Transport Committee
John Mark Mwanika is a Programs Officer at Amalgamated Transport and General Workers' Union (ATGWU-Uganda).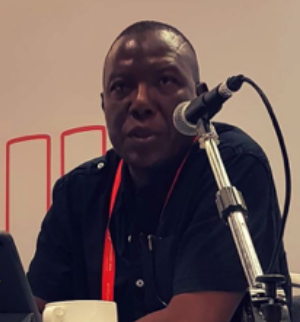 John Mark is passionate about workers' issues and since 2010 has focused on his special interest in designing innovative organising programs for his union ATGWU. Key among these is the use of HIV/AIDS and Climate Change in organising transport workers in Uganda.  Perhaps the most significant is the organising of informal transport workers that has seen the drastic growth of ATGWU's membership from less than 5,000 in 2012 to over 100,000 by the end of 2018. John Mark is currently working on strategies of building union influence and campaigning in Bus Rapid Transit (BRT) in Nairobi, Kenya under the ITF Our Public Transport (OPT) Program.
John Mark is a holder of a Master in Development Studies, Bachelor of Social Science and a Diploma in Education. He is the current Chair of the ITF Urban Transport Committee and a member of ITF Climate Change Working group.
Dorotea Zec , Co-chair of the Young Transport Workers' Committee

Dorotea Zec has worked at the Seafarers' Union of Croatia (SUC) since 2014. She holds an MSc in Law. Before joining the union, she practiced law, including labour law.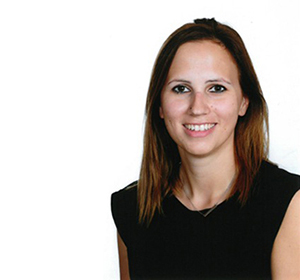 At the SUC Dorotea acts as a legal adviser and is responsible for international relations.In addition, she coordinates young seafarers' activities with a special emphasis on the continuous education of young seafarers. Beside her activities with the Youth Section, she is also responsible for dealing with national and international legislation for seafarers, including relationships with the International Labour Organization and International Maritime Organization. Furthermore, she is responsible for the coordination of matters relating to cases of criminalisation of seafarers.
Since 2015, she has represented young transport workers in the ITF Seafarers' Section and represents the ITF Seafarers' Section on the Young Transport Workers' Committee. In October 2018 she was elected Co-Chair of the Young Transport Workers' Committee.
Alexandros Tokhi, Co-Chair of the Young Transport Workers' Committee
Since 2006 Alexandros Tokhi has been Unifor's elected full-time Unit Chairperson for DHL workers in Alberta Canada. Alex's day-to-day duties include enforcement of the DHL Unifor National Collective Agreement and the Alberta Provincial Appendix, as well as chairing and conducting investigations or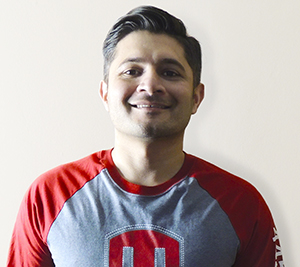 hearings when required. Alex has participated in two rounds of national bargaining with DHL Canada, and is the former National Chairperson for DHL workers represented by Unifor. 
Alex's career began as a warehouse employee after graduating from high school; however, Alex soon saw many areas for improvement in the workplace, and he went on to develop a strong interest in union work as a result, leading to his direct involvement with Unifor. These roles presented numerous personal and professional growth opportunities, and emboldened Alex's strong desire to improve quality of life for workers.
Since 2016 Alex has represented young transport workers in the ITF Road Transport Section and represents the ITF Transport Section on the Young Transport Workers' Committee. In October 2018 Alex was elected Co-Chair of the Young Transport Workers' Committee.