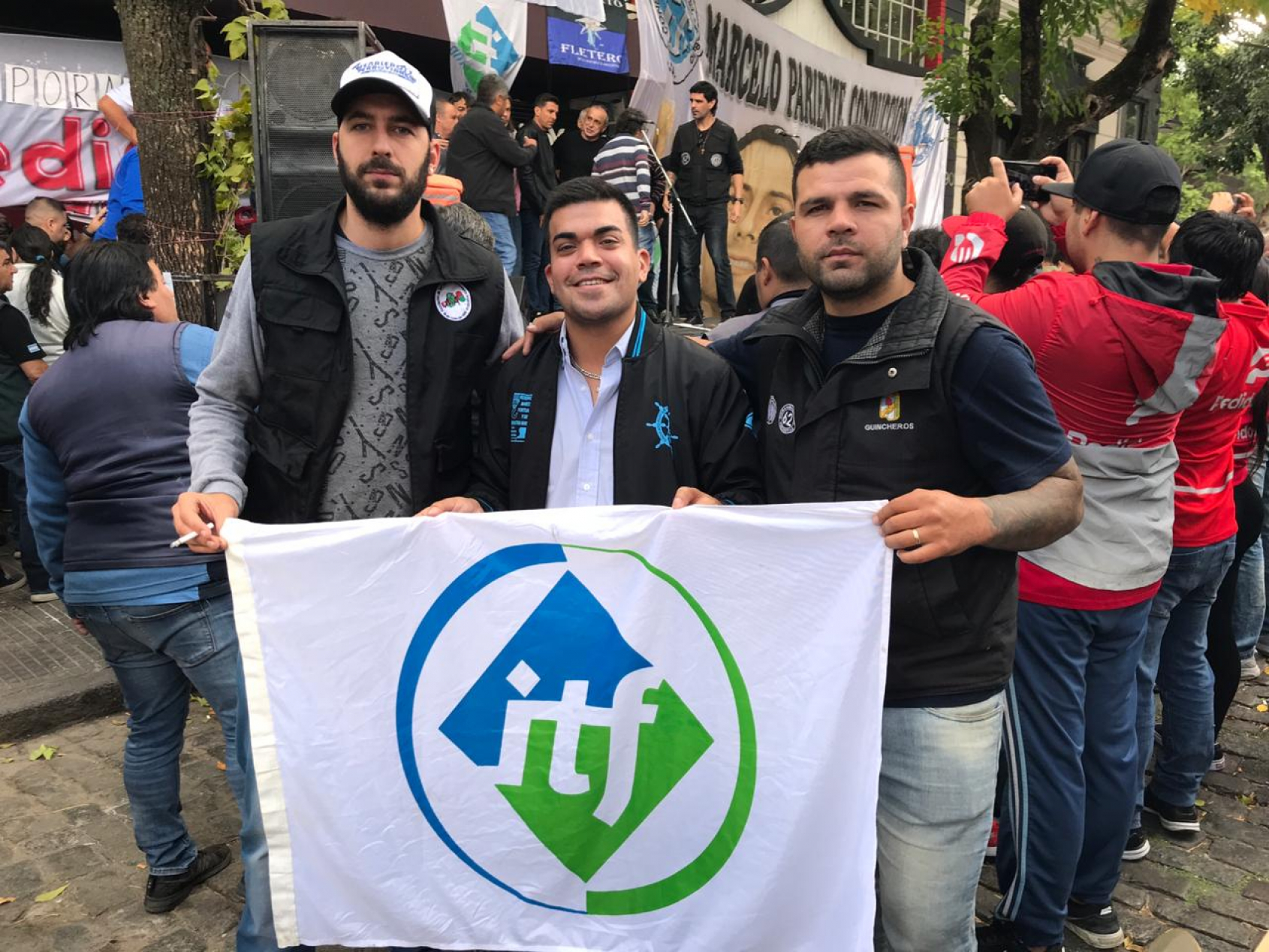 ITF young workers committee members have joined demonstrations at PedidosYa stores in Argentina to protest against the dismissal of 430 delivery workers in Buenos Aires last February.  
They were joined by ITF vice-president Pablo Moyano and Marcelo Pariente, the general secretary of the union ASIMM (Asociación Sindical de Motociclistas, Mensajeros y servicios) that organised the protest.  
The young workers took action after participating in a workshop, supported by the Friedrich-Ebert-Stiftung, in which they agreed on a resolution document pledging to support the struggle by digital platform workers for better work place rights.  
The workshop also looked at how to increase young worker participation in unions and build organising capacity.  
They also discussed the fourth industrial revolution, new organising tools and changes to labour law in the region.