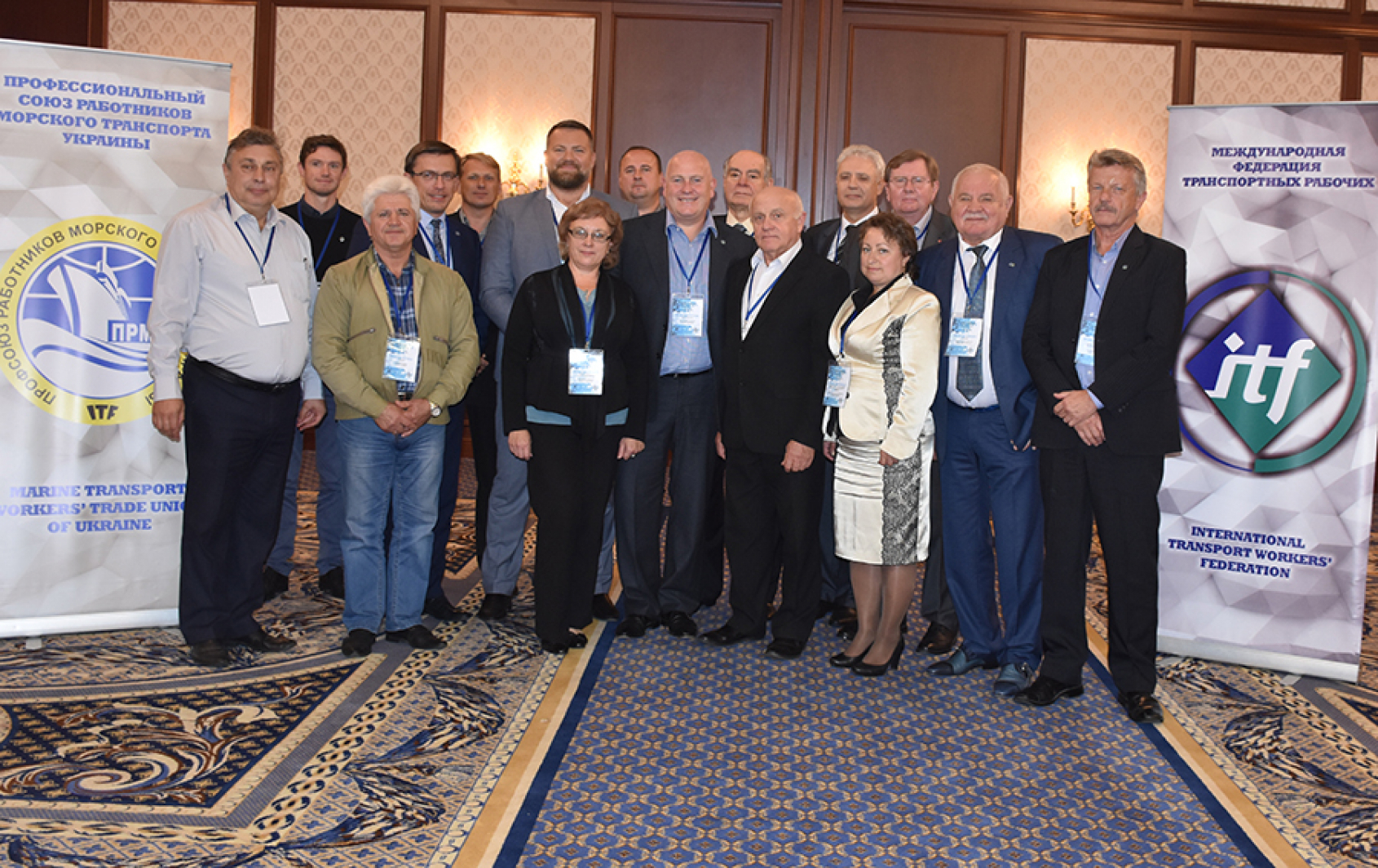 Senior ITF and Ukraine transport union representatives have agreed to work together to build union power in the region.
The meeting in Kiev on 21 September was part of a wider ITF project to grow union membership in the CIS region and to support the region to play a bigger role in the federation's work.
The ITF was represented by general secretary Steve Cotton; Øystein Aslaksen, railways section chair; Janina Malinovska, inland transport section deputy secretary and CIS projects co-ordinator; and Tomas Abrahamsson, seafarers' section vice chair. The meeting was chaired by Oleg Grygoriuk, first vice chair of ITF union the MTWTU (Marine Transport Workers' Trade Union of Ukraine), and Mikhail Kirieiev, MTWTU chair, opened proceedings with a welcome speech.
The union representatives shared their experiences while Ms Malinovska, Mr Aslaksen and Mr Abrahamsson described the work of their transport sections and set out their ambitions for closer collaboration with Ukrainian transport unions. Mr Abrahamsson also highlighted the relationship between the Nordic Transport Federation and the ITF, as an example of what could be achieved.   
Mr Grygoriuk said: "This important meeting brought together different unions of different sizes with different issues to explore how they could work together on individual and collective solutions.
"The MTWTU has long been working towards this goal and will continue to drive forward the process of building the collective power of transport workers in Ukraine."
Mr Cotton added that he was pleased to see so many positive outcomes from the meeting – recognition by the participants that unions needed to work together across sections in the region, two affiliations to the ITF, and a commitment to establishing a fully functional national co-ordinating committee (NCC) for Ukrainian transport unions.
The unions set to join the ITF are the Ukrainian Trade Union of River Transport Workers and the Fisheries Workers' Union of Ukraine.
Read more about the ITF's focus on the CIS region:
• In July 2014, the ITF held a historic first meeting with rail unions from the majority of CIS and Baltic states. 
• Since then it has continued to build its support for CIS rail unions, to help make them stronger for tackling the challenges of globalisation.
• In June 2017, the ITF held a first meeting with representatives of a wide range of Russian transport unions.